Videri Chocolate Factory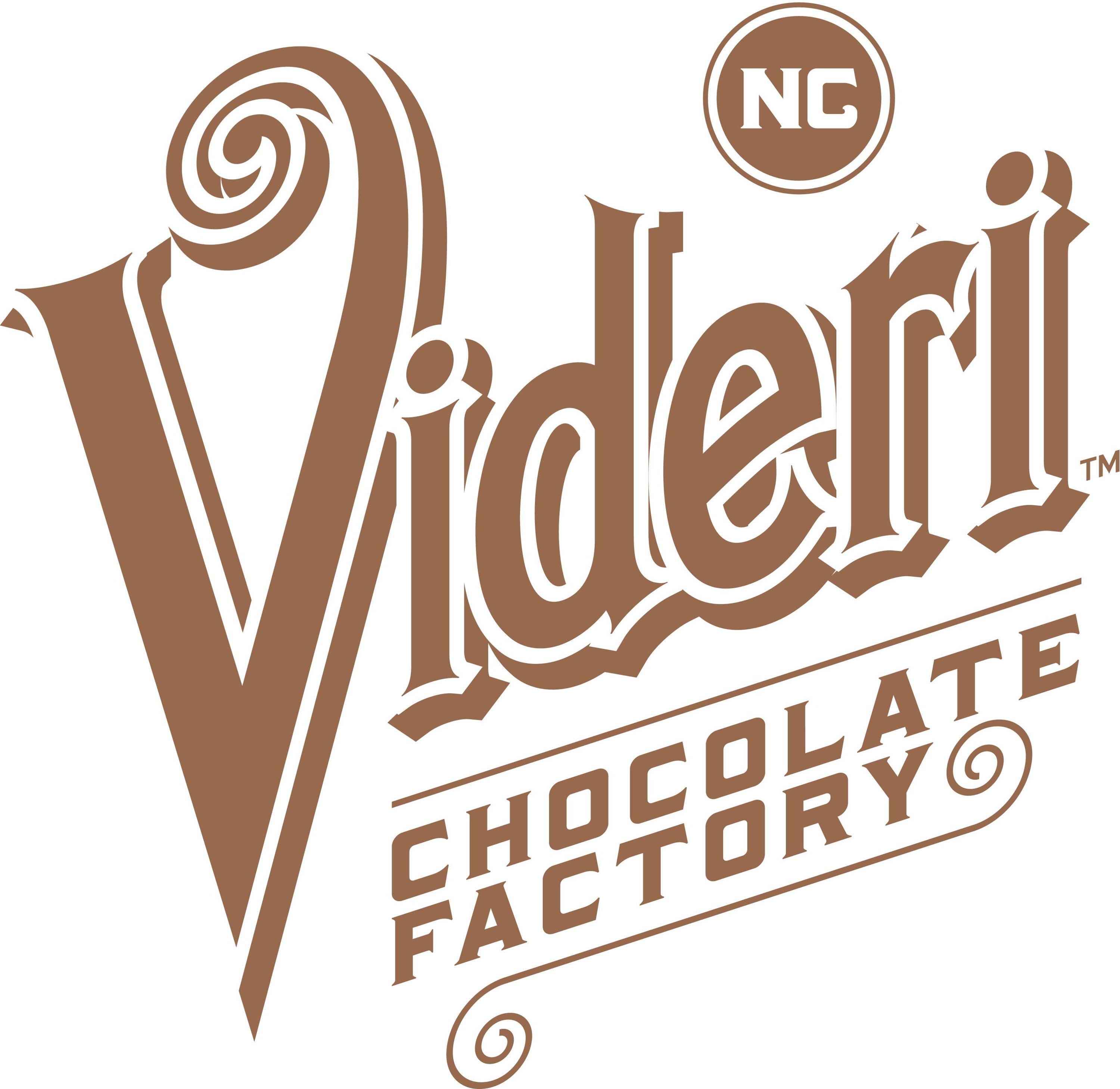 Handcrafted chocolate from bean to bliss, created in Raleigh, NC.

ABOUT
Videri Chocolate Factory began as the shared dream of three chocolate lovers, and was founded on three core tenets: quality of product, friendly customer service, and social responsibility.
Their goal is to be a friendly face of gourmet, bean-to-bar chocolate by being a warm and inclusive chocolate factory. Videri's doors are open to anyone and everyone curious about the taste and process of making handmade chocolate. They believe that being in the factory and tasting chocolate should be just about the happiest and most exciting experience that a chocolate lover can have.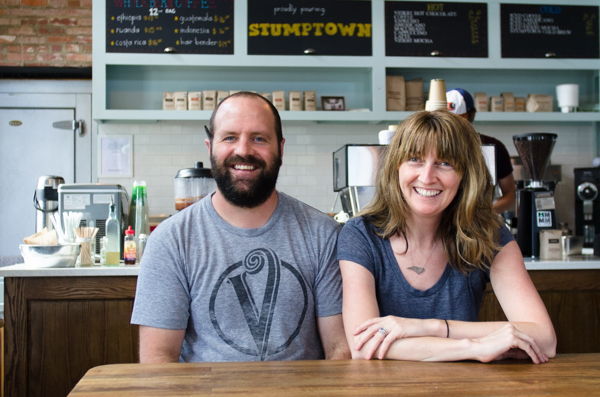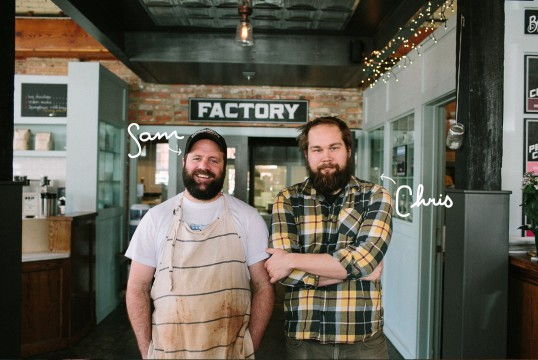 FOUNDERS
SAM RATTO
Co-CEO; Chocolate Maker
From the moment Sam sunk his hands into his first bag of cocoa beans, he knew he was destined to make chocolate. Born and raised in California with farmer Grandparents on both sides of the family, approaches the agricultural side of chocolate making with integrity and passion. Sam has spent the last four years studying everything he can about his personal liquid gold, and plans to keep learning every day. When he is not dreaming of roast profiles and winnowed cocoa beans, he's playing ball with his son Salem, or riding his bike through the trees in Raleigh.
STARR SINK RATTO
Co-CEO; Chocolate Maker
After enjoying a number of years living on the west coast, North Carolina-native Starr Sink Ratto convinced her then-fiance Sam that a burgeoning city of Raleigh would be the perfect place to start their lives together. Spectacular customer service runs deep in Starr's veins: her extensive knowledge of music and culture, mixed with her friendly and welcoming demeanor, give her the ability to strike up a great conversation with anyone who walks in the front door. Don't believe Videri? Stop on by and have a chat.
CHRIS HEAVENER
Manager
Chris heads up the business side of things at the chocolate factory. While running a small business can be challenging, there's nothing more exciting and rewarding for him than to see people getting psyched for Videri Chocolate. Watching guests become fully immersed in the experience of Videri Chocolate and come out the other side smiling, blissful and hungry for more, makes everything worth it for Chris.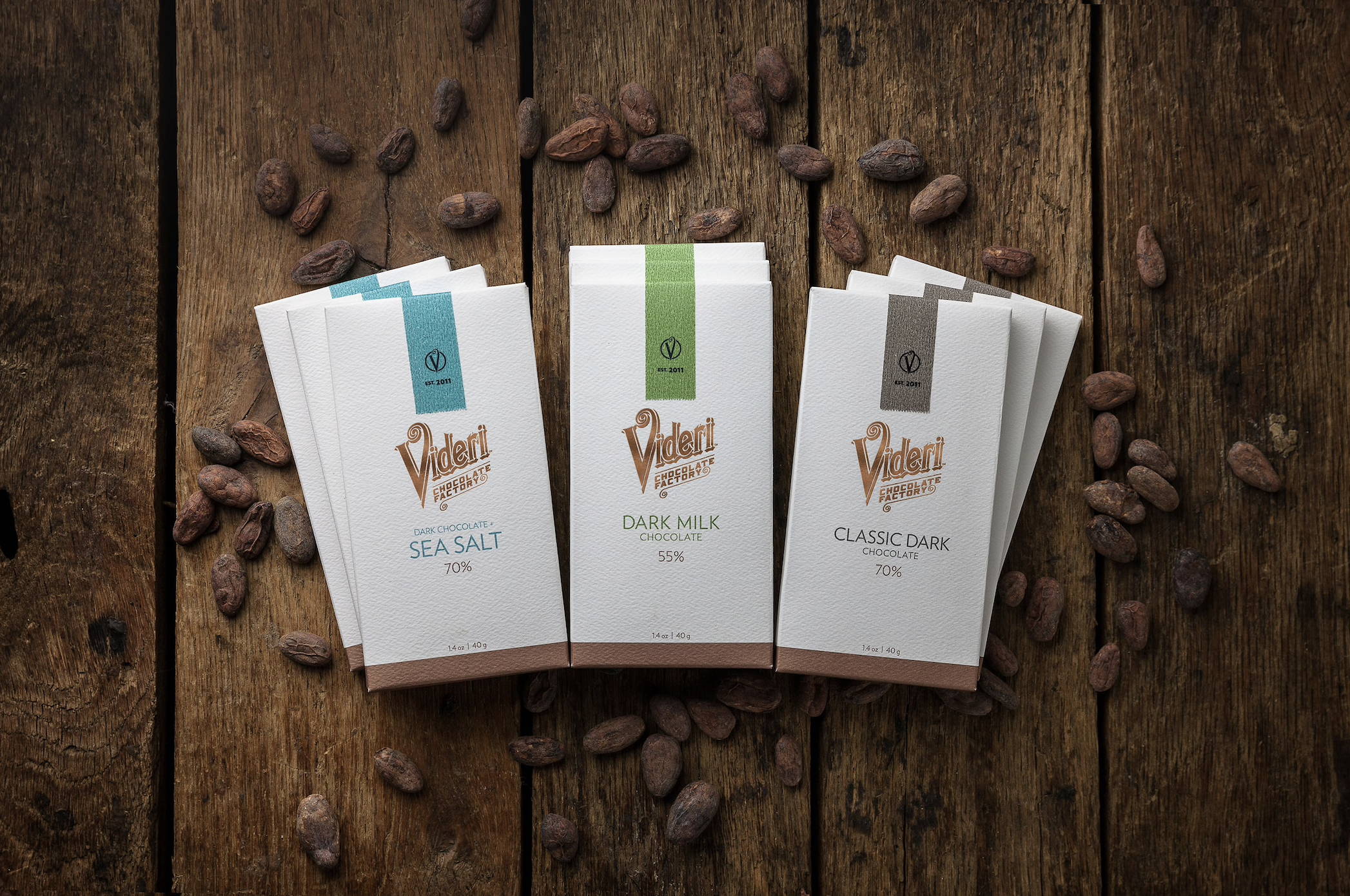 TRANSPARENCY
The company was created when Sam realized he had a passion for the craft chocolate industry and wanted to make that his career. Him and his wife partnered with their friend Chris to get the company started and founded the business on transparency, quality of ingredients, and an incredibly friendly attitude towards customers and the community. Their goal is to make everyone that comes through the door feel special, to do things the right way, and to have an impact on farmers, their workers, employees, and the community.
The biggest differentiator between Videri and other brands is that their facility is entirely nut free. They believe that in a world where organic, fair trade, and bean to bar no longer set you apart, Videri makes sure to maintain an entirely nut free facility so those with nut allergies can freely explore their factory and enjoy everything they see. They also do not use any emulsifiers - so no soy lecithin is present in their products.
Videri is all about transparency. They want everyone who can to come through the factory to see all steps of their process, and learn about Videri's business practices. The word Videri means to see and they want you to be able to see what they do in the factory, in the community, and behind the scenes. That is why Videri will always be a true bean to bar maker with ethical business practices and fair trade beans. Delicious chocolate is just the result of all that.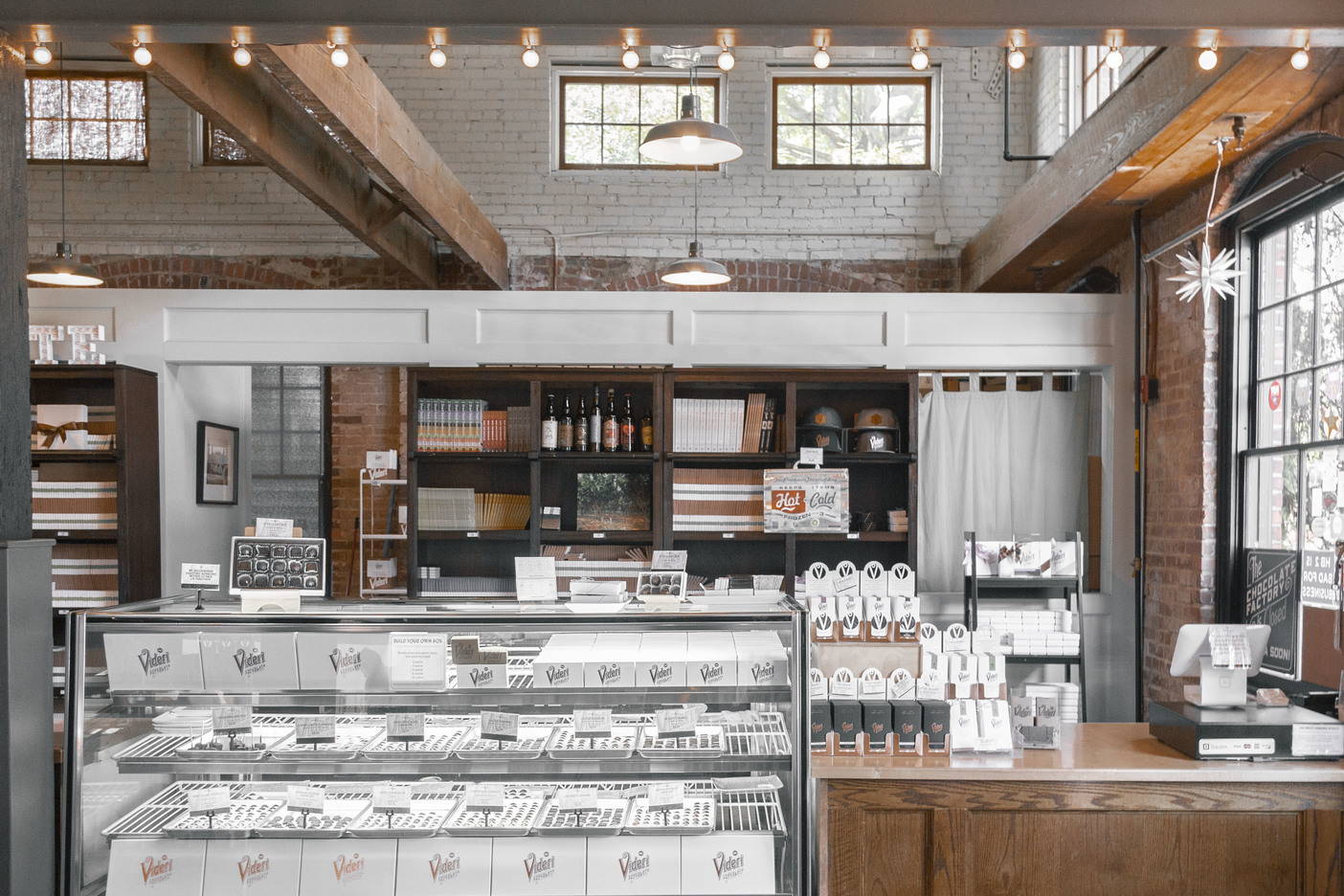 QUALITY INGREDIENTS
The story of Videri's bean-to-bar chocolate begins on a handful of lush cacao plantations located throughout Central and South America. They purchase select beans from across these regions based on pricing and availability, with a commitment to achieving fair-trade and organic status whenever possible. They use the finest organic cocoa beans, cocoa butter, and organic sugar available. No soy lecithin, no xanthan gum, no emulsifiers or artificial flavorings. Just whole, organic and fair-trade ingredients.
VISIT
Videri makes all their chocolate bean-to-bar, from start to finish, all under one roof. You're welcome to take a walk through their whole chocolate making process and learn more about how they source fair-trade ingredients, as well as what Videri does to make their chocolate taste as delicious as it does. Be sure to bring friends and family along to have a lovely time exploring the chocolate factory!
Videri Chocolate Factory is housed in the historic Raleigh Depot building. Paid guided tours available upon request. Contact Roxanne@viderichocolatefactory.com for more information. Self-guided tours are available any time! Videri has posted signs throughout the factory so you can easily read your way through the whole chocolate-making process.
327 W. Davie Street, Sweet 100
Raleigh, NC 27601