Alarita Gourmet Foods
Alarita Salsa is all natural, gluten free, & fresh tasting, with no added sugar and preservatives. Crafted in Ayden, North Carolina, their mission is to help consumers eat healthy and enjoy salsa in new and unique ways. That's why they're constantly accepting guest recipes and creating their own, all using Alarita Salsa!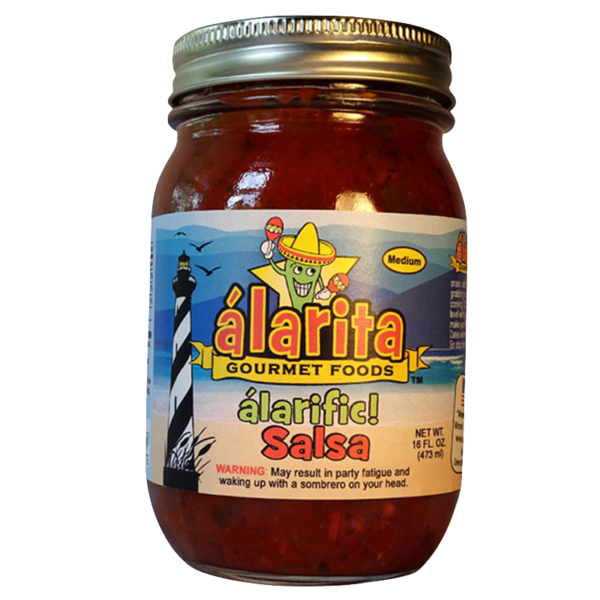 Story
In 2003, the Johnson family moved to Ayden, North Carolina so La Rita, a horse lover, could have room to ride and stable her horses. After moving there, La Rita & Doug decided to start a garden so they could be self sufficient and eat healthier food. Subsequently, they found that they had FAR more vegetables than they could eat, so their family began selling the excess at the Leroy James Farmers Market.
Interestingly enough, they still couldn't sell all of their tomatoes and peppers. So, a lot STILL went bad! Luckily, another vendor at the market recommended that they make salsa with what was left over and they did just that. The family began with fresh salsas that contained nothing more than fresh vegetables and a couple of seasonings. They messed around with different recipes and had a blast. This is what led them to the core products they make today!  
These salsas were a smash hit, but they quickly realized that these would go bad quickly as well. So they created a solution. La Rita acquired her Canning License and, along with her family, began canning the salsas that were left over.
Now, they create healthier salsa's that your whole family will enjoy!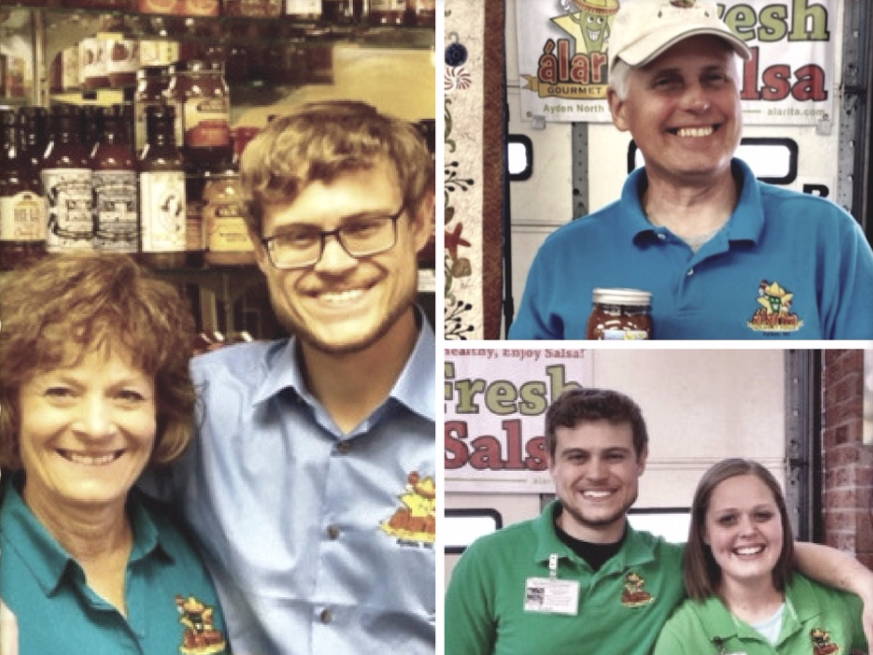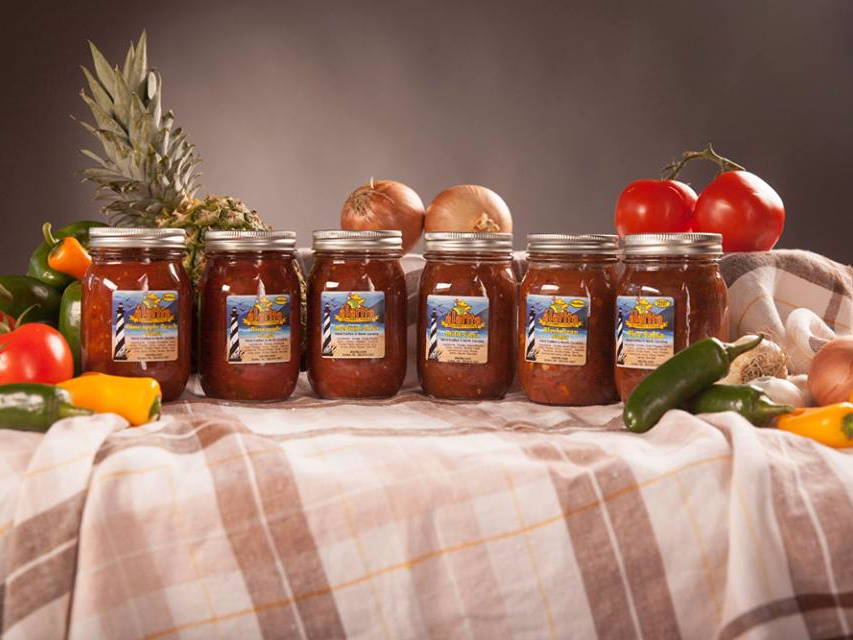 FAQ
Help! I don't have chips!
Take a few breaths, everything is fine. Chips are simply a vector to transfer Alarita's delicious salsa to your mouth. Move immediately to your kitchen to grab/make a Spoon Salad Chicken Taco Enchilada or you can turn up the jar and down it. This has been a report from Alarita's Emergency Flavor System.
What is in the Salsa?
Aside from an enormous amount of AWESOME, Alarita Salsa contains amounts of: tomatoes, Onion, garlic, green pepper, cilantro, jalapeño and cayenne. Pineapple Salsa contains honey and pineapple. Mild contains celery seed. Fire contains habanero & ghost pepper, honey and apple cider vinegar. Black Bean contains black beans, corn, and apple cider vinegar.
Are Alarita's products Gluten Free?
Yes! All of their products are 100% Gluten Free! So pair with your favorite CORN CHIPS and you've got a Gluten Free SNACK DOWN! Avoid tortilla chips made with flour if you're gluten intolerant.
Are Alarita's products spicy?
Yes and no!
MILD (No Heat): Mild Salsa, Caramelized Onion Spread, álarific Seasoning.
MEDIUM Heat: Medium, Pineapple, Black Bean Salsas, Mango Habanero Sauce, álarific Spicy Seasoning.
HOT: Fire Salsa