Castronovo

Award winning Castronovo Chocolate is in relentless pursuit of discovering the absolute depths of the chocolate experience knowing full well we may never get there. But along the way, we can all enjoy a bar of the most flavorful chocolate you can find.
Castronovo salutes the few, craft chocolate makers that are taking time and care with each part of the chocolate making process, releasing the full potential of the bean; those who are supporting careful farming and fermentation, the ones who ensure farmers are paid a fair wage through an ethical and sustainable supply chain, and those who skillfully grind, roast, and sweeten without diluting the bean's essence.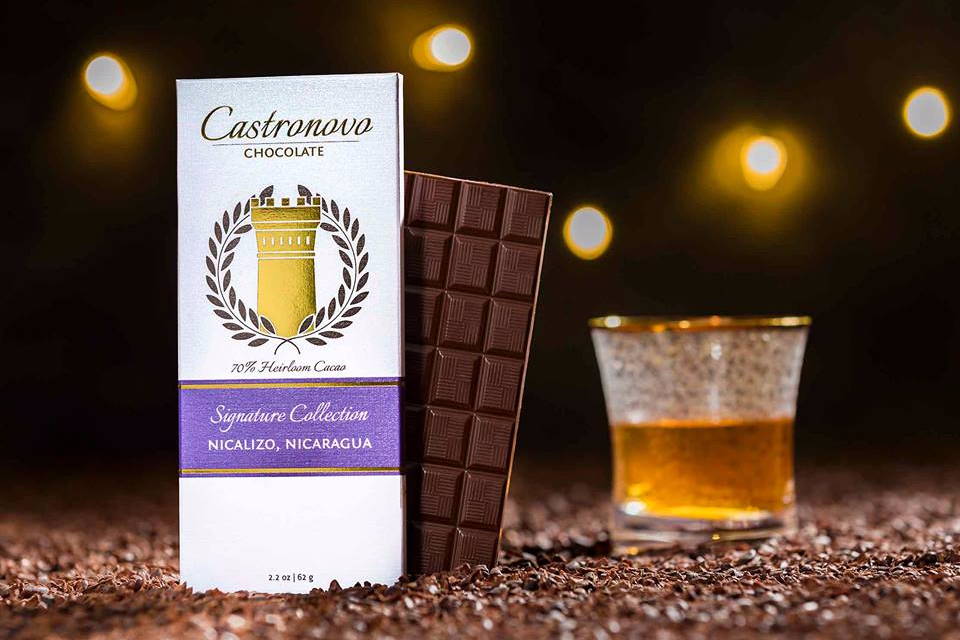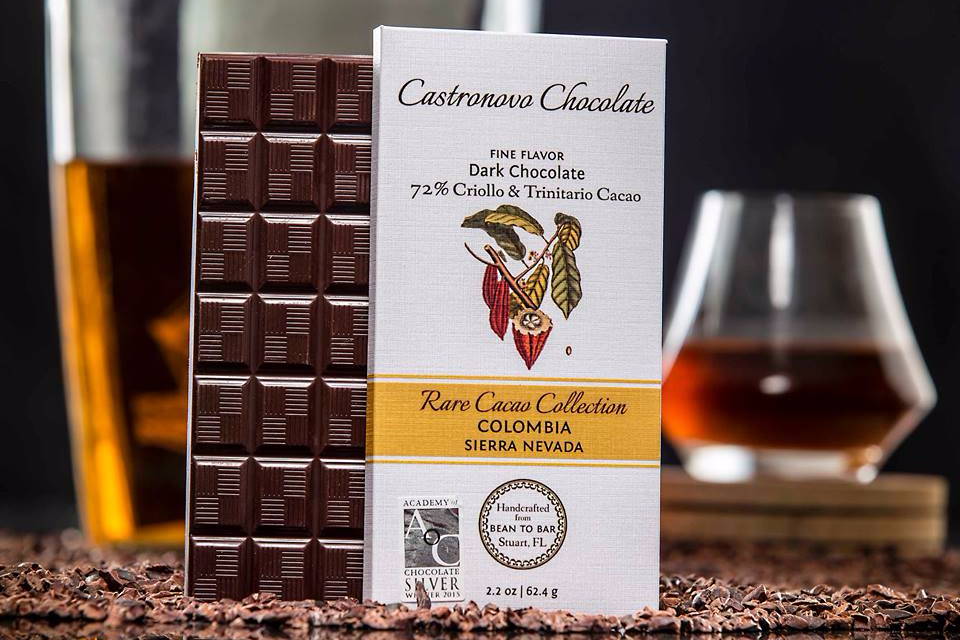 SMALL BATCHES OF CACAO, SUGAR, ART & LOVE
At a glance, all chocolate-making looks the same: beans are cultivated and fermented, roasted and ground, sweetened and sold. Large-scale chocolate manufacturers have optimized this process for mass production. The unfortunate result: flat, uninspired, expressionless chocolate - the taste has been engineered out of the bar.
Enjoying Castronovo Chocolate is a luxury experience – the chocolate has an extra smooth texture that is not overworked and the flavors evolve as the chocolate melts in your mouth. Their dark chocolate is full of flavor and minimally processed preserving as much of the flavor potential and health benefits of the chocolate as possible. Castronovo is famous worldwide for their dark milk chocolate which is an innovation in the milk chocolate market, because it has significantly less sugar and allows for the enjoyment of the cacao's fine flavor with low bitterness.  
Castronovo is honored to be part of an emerging craft movement of artisanal bean-to-bar chocolate making in the United States known as American Craft Chocolate. They cultivate in their chocolate the flavor notes native to one location much like a vintner cultivates flavor notes in a quality wine. Castronovo does not use nuts, soy, gluten, and emulsifiers. Their Chocolate bars have a pronounced chocolate profile and unique secondary flavor notes. They make their chocolate in small batches using only cacao, cane sugar, art and love.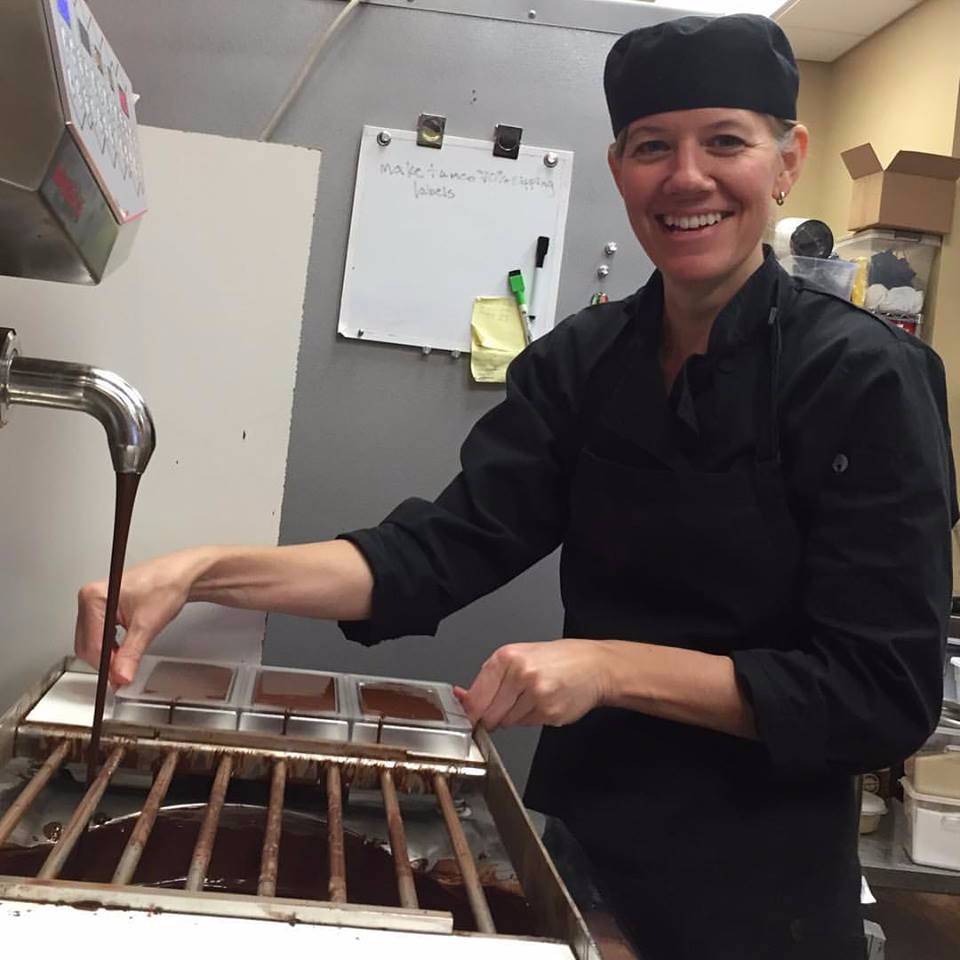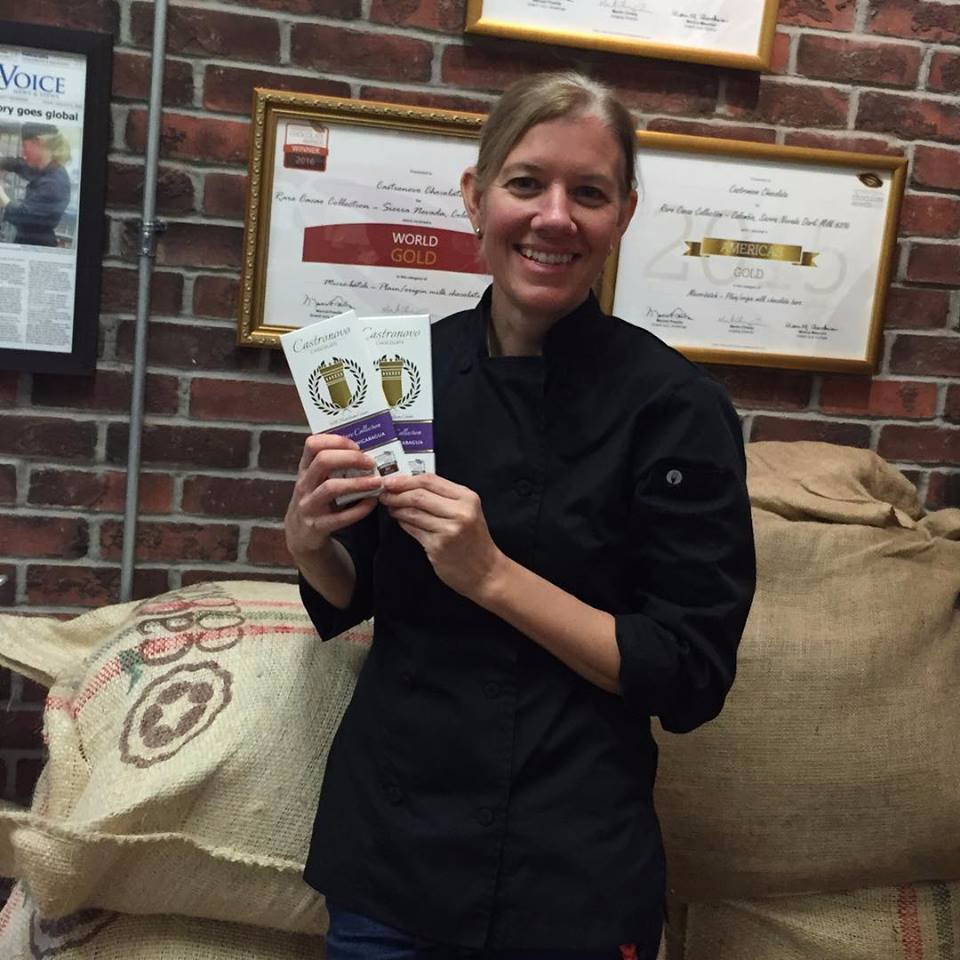 STORY
Denise Castronovo (pictured above) founded this outstanding chocolate company back in 2013. A pioneering woman in the craft chocolate industry who is self taught, Denise has won numerous worldwide awards during the past three years from the Academy of Chocolate, and at the International Chocolate Awards, earning recognition as the only U.S. female chocolate maker to have ever been honored at the event. A former ecologist, Denise imports fine flavor heirloom cacao from Latin American estate farms and cooperatives known for the quality of their beans and fairness to their workers.
Castronovo's mission has grown to create a market in the U.S. and abroad for a product that is not only organic but also protects heirloom varieties of cacao, enables rainforest conservation, promotes peace in post-conflict regions and allows cocoa to provide a commercial venture for indigenous people in remote villages. Every chocolate bar has its own unique story that positively impacts biodiversity and protects the culture of indigenous people.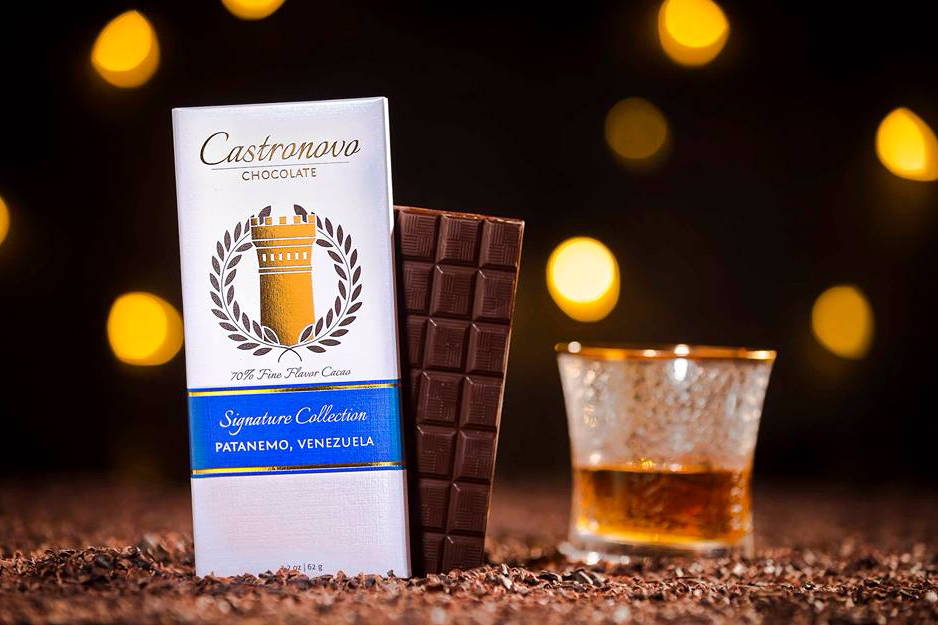 VISIT
Castronovo Chocolate Factory is located at 555 S. Colorado Avenue in downtown Stuart, FL.

Are you looking for a unique artisanal gift for a chocolate lover? Buy a hostess gift, extraordinary truffles, seasonal chocolates or a gift basket. Castronovo makes hand-rolled truffles weekly from organic cream. On Thursdays and Fridays, they bake their celebrated Chocolate Chip Cookies. Castronovo also has a hot and cold drink menu featuring a rich Hot Sipping Chocolate and Mocha, Frozen Chocolate, and Frozen Mocha. You can sit outside in their well-shaded arcade and enjoy the coastal breeze while sipping your chocolate drink.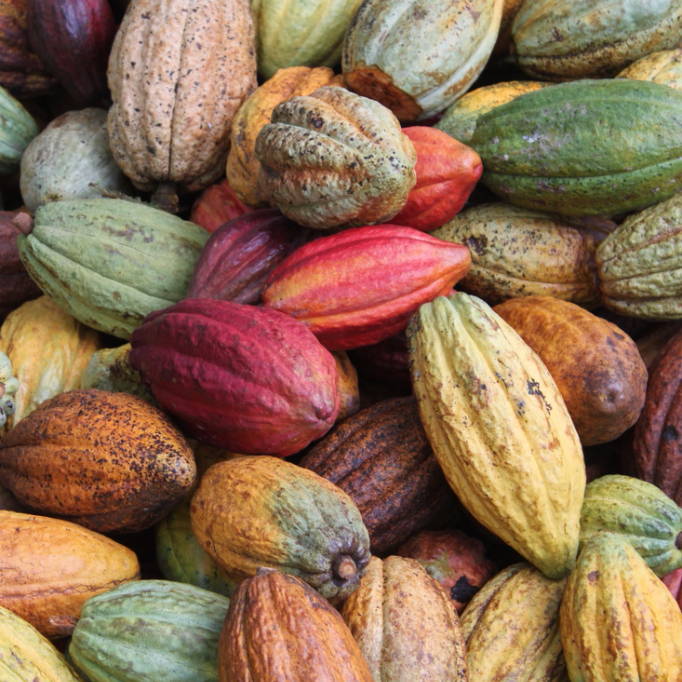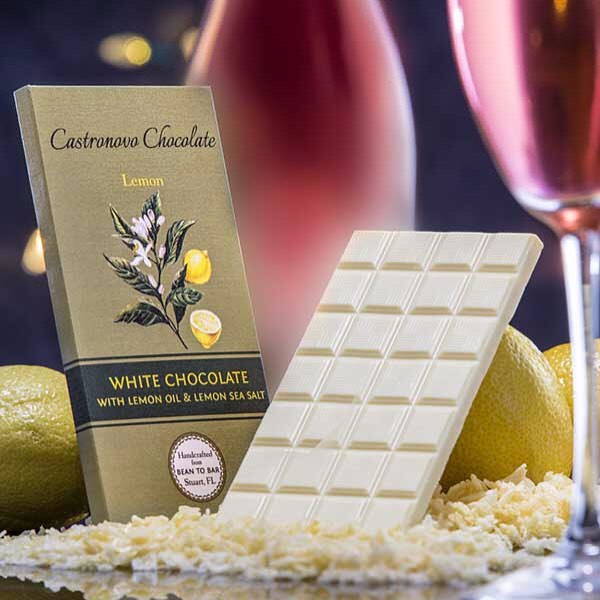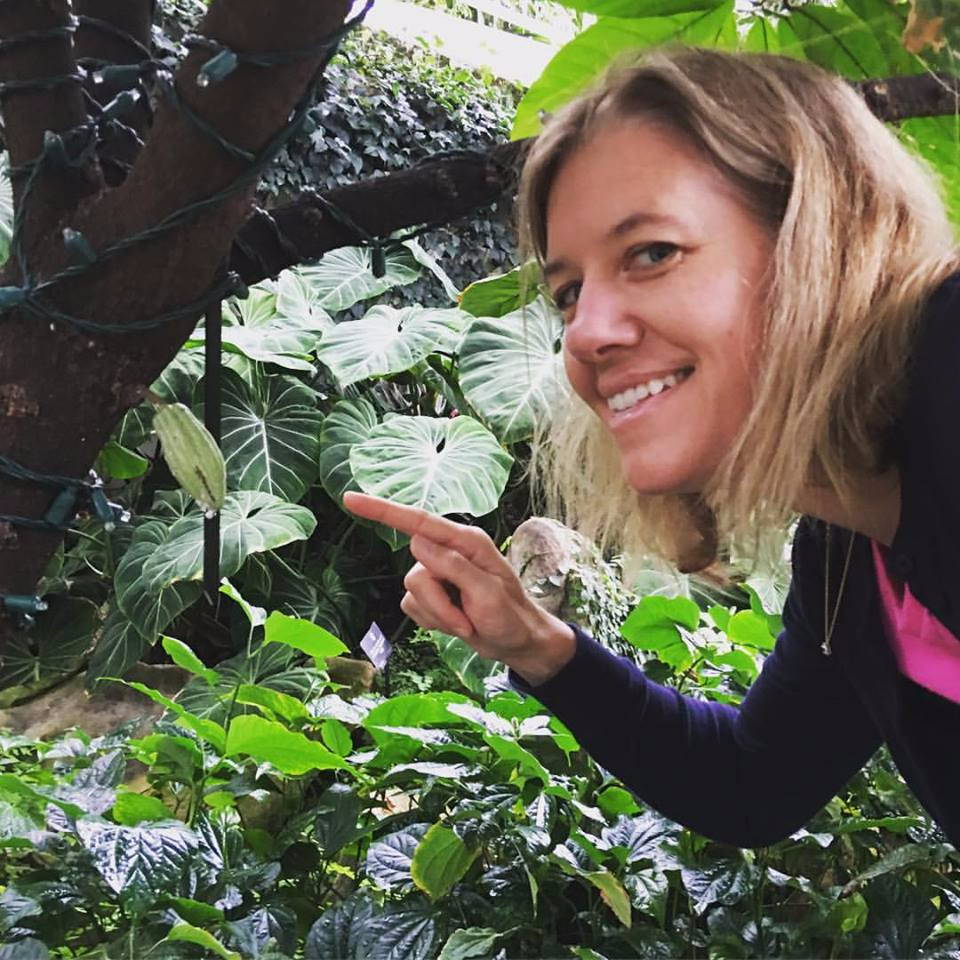 ACCOLADES & ASSOCIATIONS
Castronovo Chocolate has won multiple awards in worldwide competitions organized in Europe and the U.S. by the International Chocolate Awards and the Academy of Chocolate. New York Times restaurant critic Pete Wells ranked a Castronovo chocolate bar third in a blind tasting of 14 American bean-to-bar chocolate bars. Zagat lists Castronovo Chocolate as one of the top Bean-to-Bar chocolate makers in the United States. Castronovo Chocolate also won at the Good Food Awards in San Francisco.

About Good Food Awards
The Good Food Awards celebrate the kind of food we all want to eat: tasty, authentic and responsibly produced. They grant awards to outstanding American food producers and the farmers who provide their ingredients. These recipients push their industries towards craftsmanship and sustainability while enhancing our agricultural landscape and building strong communities. Chosen from 2,000+ entrants, Good Food Award Winners lead the way towards a tasty, authentic and responsible food system. These companies are creating vibrant, delicious, sustainable local food economies.
About International Chocolate Awards
The International Chocolate Awards is an independent competition recognizing excellence in fine chocolate making and in the products made with fine chocolate. As the World's only fully independent international fine chocolate competition, they aim to support companies producing fine chocolate and chocolatiers, small companies and artisans working with fine chocolate. By helping these markets to grow and develop, they also aim to support the farmers that grow fine cacao.
About Academy of Chocolate
The Academy of Chocolate was founded in 2005 by five of Britain's leading chocolate professionals, united in the belief that eating fine chocolate is one of life's great pleasures. The Academy campaigns for better chocolate and to promote a greater awareness of the difference between fine chocolate and the mass-produced chocolate confectionery which most of us eat. Their aims are: to encourage chocolate lovers to look 'beyond the label' to differentiate between chocolate confectionery and 'real' chocolate, to improve the standard and knowledge of chocolate by promoting an understanding of the ingredients of chocolate, through the chain, from bean to bar and to encourage the transparent sourcing of cocoa beans from the plantations and their production in socially fair and environmentally undamaging conditions.