Clif Family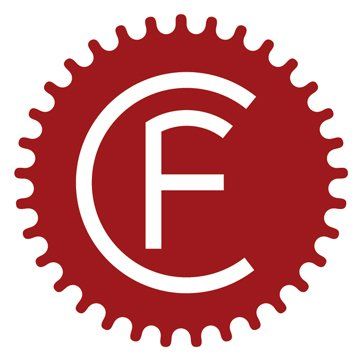 Clif Family Napa Valley celebrates wine, food and adventure in all that they do. Visit and shop to share their love of artisan wines, handcrafted food and authentic experiences.
The Clif Family story begins with Gary and Kit's cycling adventures through Italy where long days of cycling would end in leisurely evenings of good wine, food and hospitality. As great lovers of food, wine and adventure, Kit Crawford & her husband Gary Erickson (Founders of the wildly popular Clif Bar) sought to bring these memorable experiences to their Napa Valley, California home. Clif Family Napa Valley was founded in 2004 in St. Helena, California. Clif Family is focused on making high quality wines and small batch food products that sustain the natural resources of the local community and bring awareness of organic and sustainable farming to others. The fruit for their estate wines comes from vineyards located high atop Napa Valley's famed Howell Mountain appellation. You can visit their food truck Bruschetteria, and taste wines & other amazing artisan food from the Clif Family Tasting Room on Main Street, St. Helena during your Napa adventures.
FOOD
An elegant glass of wine begs for a delicious companion, which is why Clif Family Napa Valley was created. Their olive oil, nuts, chocolates, preserves and curated salts and spice mixtures are produced with Clif Family wines in mind.

From the Farm

The Clif Family Farm is both CCOF certified organic and Food Alliance Certified and is bustling with bees, heritage breed chickens, orchards filled with stone fruit and citrus, abundant vegetable gardens and a seed saving shed to promote plant diversity and sustainability. Their preserves, olive oil, and honey reflect the robust health and vigor of the farm in their pure and pleasant flavors.

From the Kitchen

Executive Chef John McConnell strives to create Clif Family Napa Valley products from his kitchen that create balance and pair perfectly with Clif Family wines. Their nut mixes, curated spice blends and dark chocolates are all unique and delicious at your table or in your pantry.

Seed Saving
At Clif Family Farm, seeds are the foundation for all that they grow, nurture and share with their local community. They are members of Seed Matters, a program developed by the Clif Bar Family Foundation to advocate for the improvement and protection of organic seeds.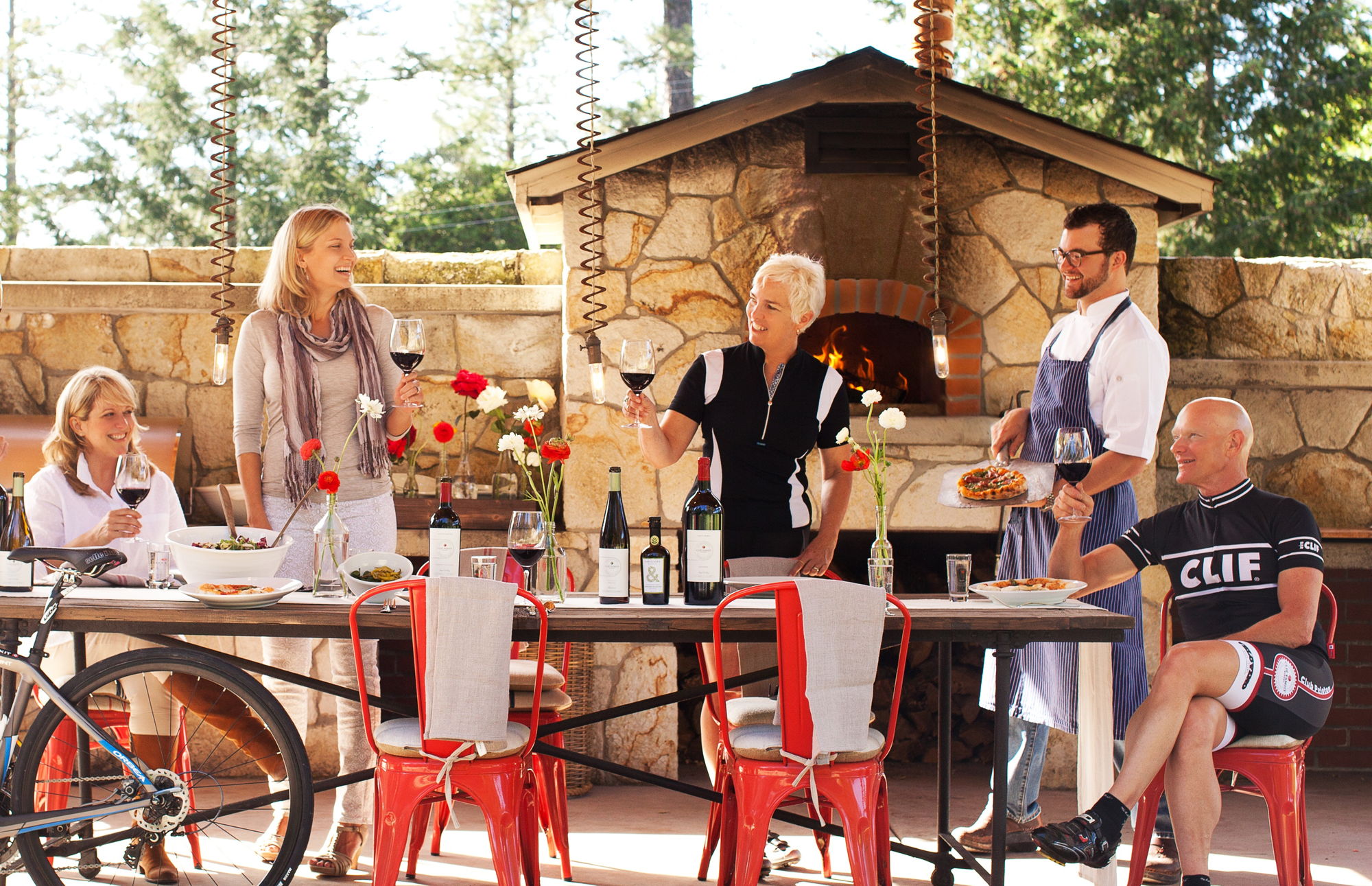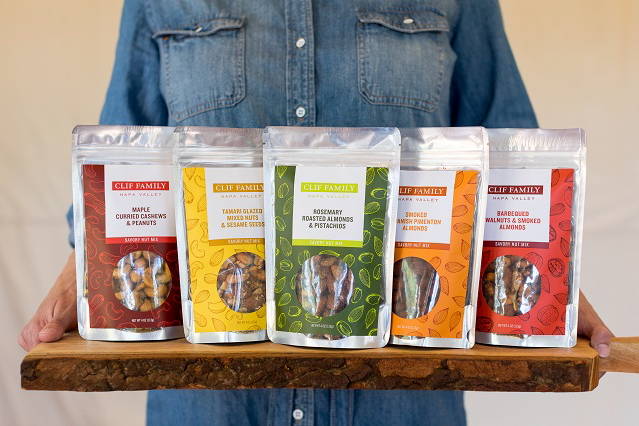 WINE
For Clif Family, winemaking is simple. Delicious wines begin with the best fruit. They keep a keen eye on the vineyards, ensuring their health and vitality, and make their wines with minimal intervention for a true expression of the grape's character. Since Clif Family loves to eat, they craft all of their wines to be food-friendly and highly enjoyable.
Winemaker
Laura Barrett brings her passion for wine, a life-long love of science and attention to detail to Clif Family. Inspired by her first harvest in New Zealand, Laura received a Masters in Viticulture and Enology from the University of California, Davis and trained under Napa Valley's most celebrated winemakers. With a vineyard-driven approach, Laura is enthusiastic about working with such beautiful fruit to produce balanced, elegant wines.
Vineyards
From the rocky coastline of Mendocino to the majestic slopes of Howell Mountain, Clif Family strives to give each of our wines a sense of place. Clif Family Vineyards consist of ten acres of certified organic Cabernet Sauvignon and Zinfandel grapes in the Napa Valley Appellation. Working with their vineyard management team and grower partners from Mendocino and Napa Valley, they produce wines with the finest of fruit.
Estate
The small estate vineyard on the Home Farm is planted to Zinfandel, one of Founder Gary Erickson's favorite grapes. The Home Farm is located on the northeast side of Howell Mountain where warm summer temperatures create ideal growing conditions. Clif harvested their first grapes from this vineyard for its 2015 Estate Zinfandel bottling.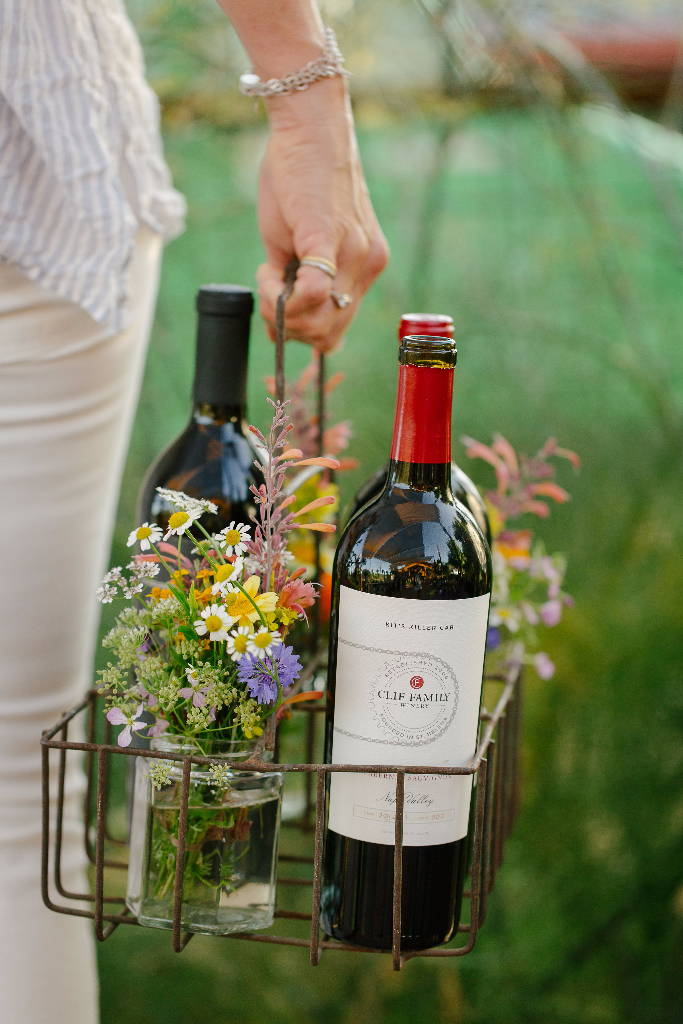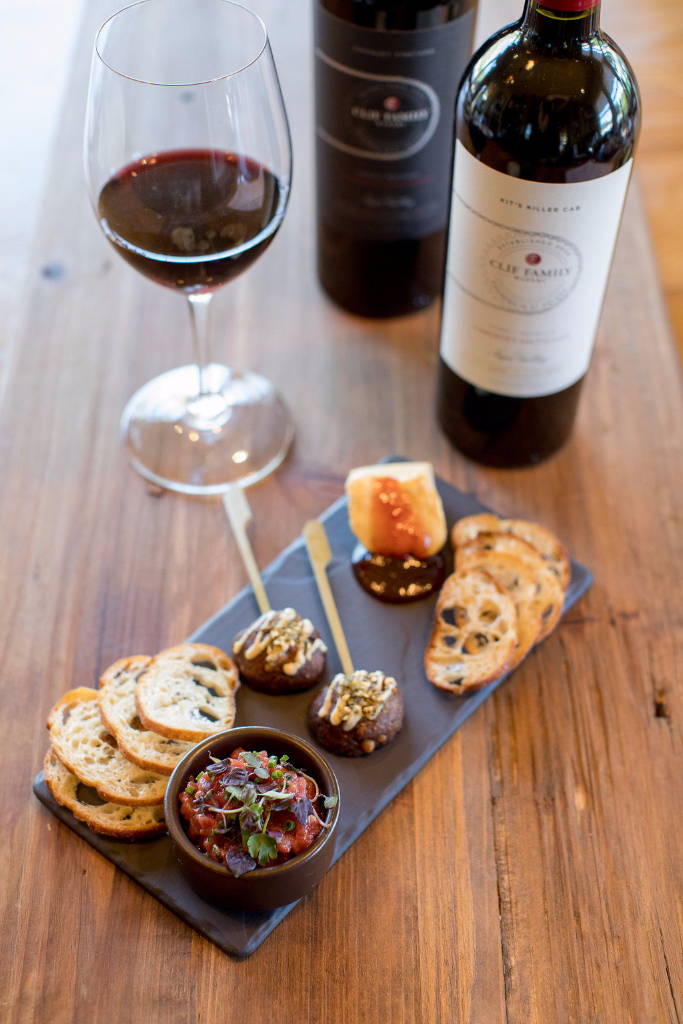 FOUNDERS
Gary Erickson
Gary inherited a passion for outdoor adventure from his father and a love of homemade, authentic cooking from his mother and grandmother. These interests would come together to become Clif Bar & Company, the leading maker of organic energy food. It was these same interests that also led him to develop a love of food and wine while on cycling trips throughout Europe. A day of cycling would inevitably end with a long meal and a great bottle of wine. Now he strives to bring these experiences to guests at Clif Family.
Kit Crawford
Kit inherited a passion for natural food from her parents who instilled in her the value of growing your own food and caring for the natural resources of the land. She now finds great pleasure in creating simple, seasonal meals for family and friends using the organic fruits and vegetables that grow on the Clif Family Farm. Kit is actively involved in supporting the connection between family farmers and their local communities. She is the President of the Clif Bar Family Foundation and has been an advocate for creating sustainable food systems. As an avid cyclist, gardener and foodie, Kit brings each of these passions to life at Clif Family.
 

TASTING ROOM
The Clif Family Tasting Room is a unique place where the passions of cycling, wine and food are celebrated and blended. Here you can taste Clif Family Wines, enjoy delights from the Bruschetteria Food Truck, grab an espresso drink, or saddle-up for a wine country cycling adventure in Napa Valley.
LOCATION
709 Main Street
St. Helena, CA 94574
HOURS
Open daily 10am-5pm
Nov 24th, Dec 24th-27th, Jan 2nd – Closed

RESERVATIONS
Reservations are required for all groups of six or more guests. To make an appointment, call 707.968.0625.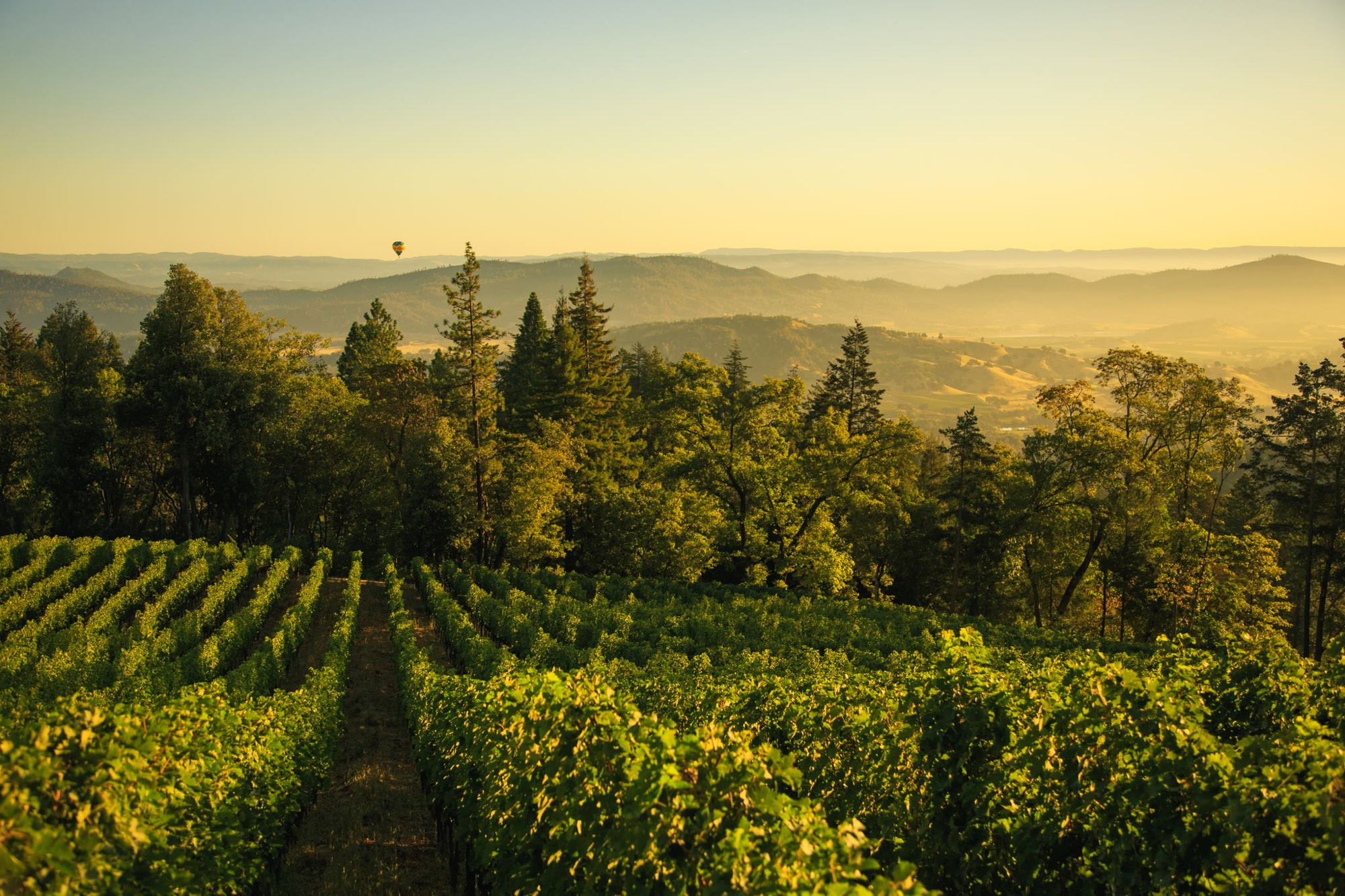 BRUSCHETTERIA FOOD TRUCK
Executive Chef John McConnell has taken a farm-forward approach to Northern Italian cuisine. Fueled by seasonal ingredients from the certified organic Clif Family Farm and trusted local purveyors, the Clif Family Bruschetteria serves a unique and ever-changing menu of bruschetta, porchetta, rotisserie chicken, farm fresh salads and seasonal sides.
HOURS
Tuesday to Sunday 11:30am-4pm
Nov 24th, Dec 24th-27th, Jan 2nd – Closed
TO-GO ORDERS
To place an order "to-go," please call 707.301.7188.
Please visit www.cliffamily.com for updated menu information.

BOOK THE FOOD TRUCK
Please call 707.968.0625 or email foodtruck@cliffamily.com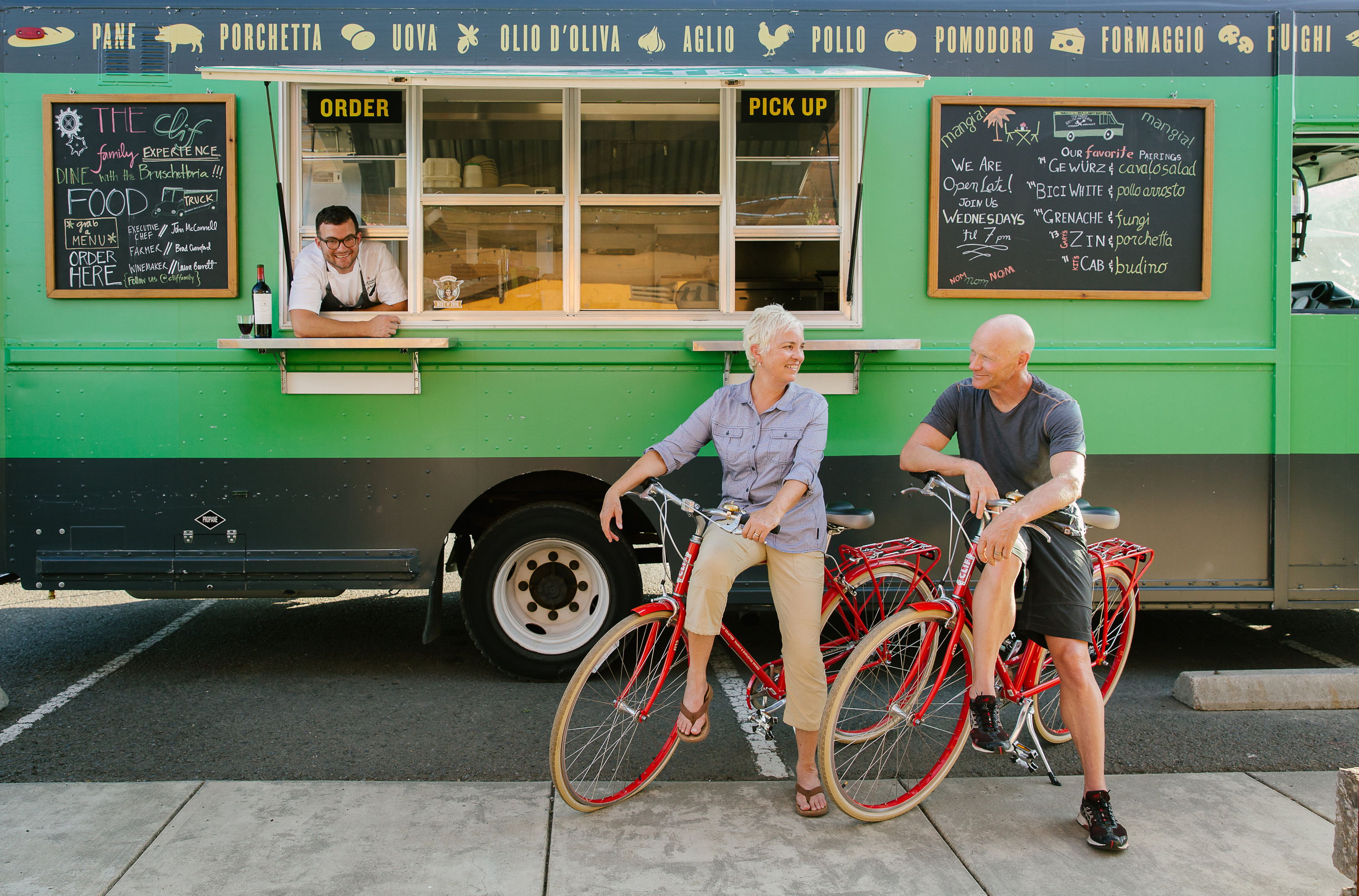 CYCLING ADVENTURES
The Clif Family Tasting Room is the perfect spot to kick off your Napa Valley cycling adventure. Begin your journey with an espresso and a Clif Bar and then take a tour through the picturesque Napa Valley hills followed by a delicious food and wine experience or lunch from the Clif Family Bruschetteria Food Truck. Bicycle rental packages and group rides are available. Call 707.968.0625 for further information.
ASSOCIATIONS
Good Food Merchants Guild
Member
The Guild unites American Good Food & Beverage producers. Growing from the wonderful folks who participate in the Good Food Awards, the Guild connects producers with sellers, enabling information sharing, joint marketing and acts as a bridge to other organizations seeking to support Good Food businesses. Membership in the Good Food Guild is open to both retailers and craft food and beverage businesses, in the industries that the Good Food Awards works with and beyond to include all traditional American craft food traditions, from butter to cookies to crackers, meat, cider and more.