Galangso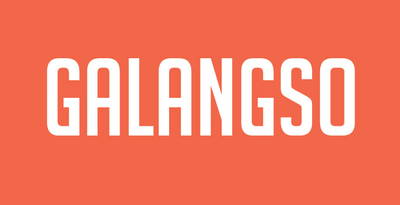 Galangso uses the best quality ingredients in their products. They value supporting their community by sourcing and producing products locally wherever possible. Galangso also incorporates herbs and spices to add flavor, storytelling, creating memories, and bonding over great tasty meals. They take a local and artisanal approach to making sauces and marinades for a complete and balanced taste bud experience.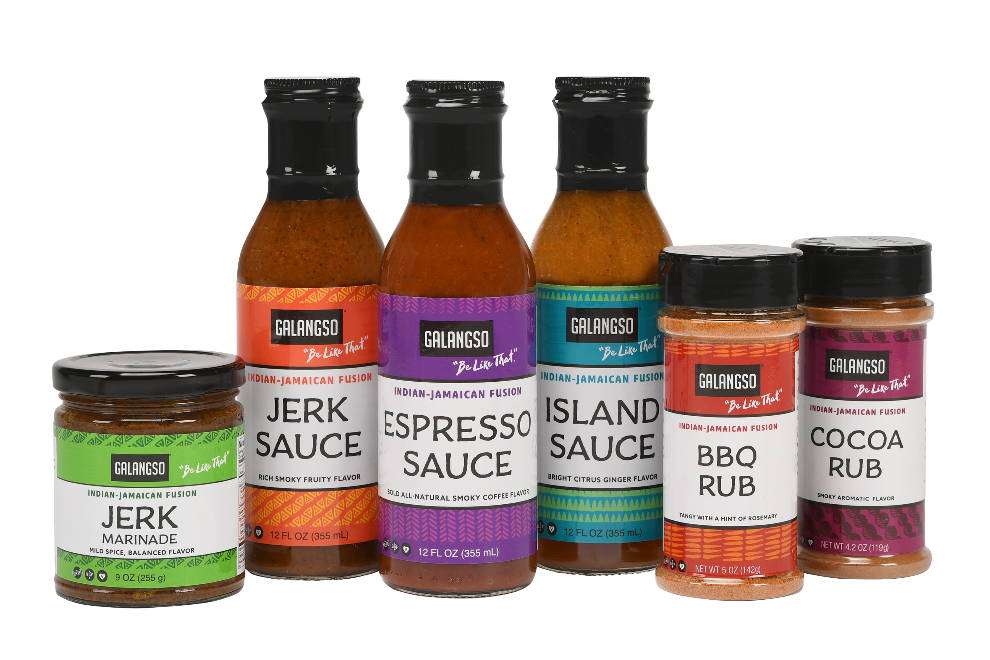 ABOUT
Galangso was founded by Rory Mitchell in Roswell, Georgia with the help of his wife and son. Rory and his wife began their food journey experimenting with various herbs and spices as a means to improve their health. They also wanted to introduce the flavors of their Jamaican & Indian cultures to their son Zachary.

They didn't set out to create a product line. Rory and his wife love experimenting in the kitchen, and are inspired by great music. They also have a passion for entertaining, and for telling stories, creating memories, and bonding over great, tasty meals. All of this gave them the opportunity to spread their love for local and natural ingredients throughout their community.

Galangso began production in May 2016. They were awarded a Finalist award for their Smokin' Jerk BBQ Saucinade in the 2016 Flavor of Georgia competition. To come out of the gate and be a top three finalist in such a prestigious competition before their products were even on the shelves confirmed for them that they are on the right path.
Galangso sauces, marinades, and spice blends are made with Vegetarian Ingredients, are Vegan and Paleo friendly, are Gluten Free, and Corn Syrup Free and have a wide array of uses - as a marinade, flavor enhancer, condiment, and more.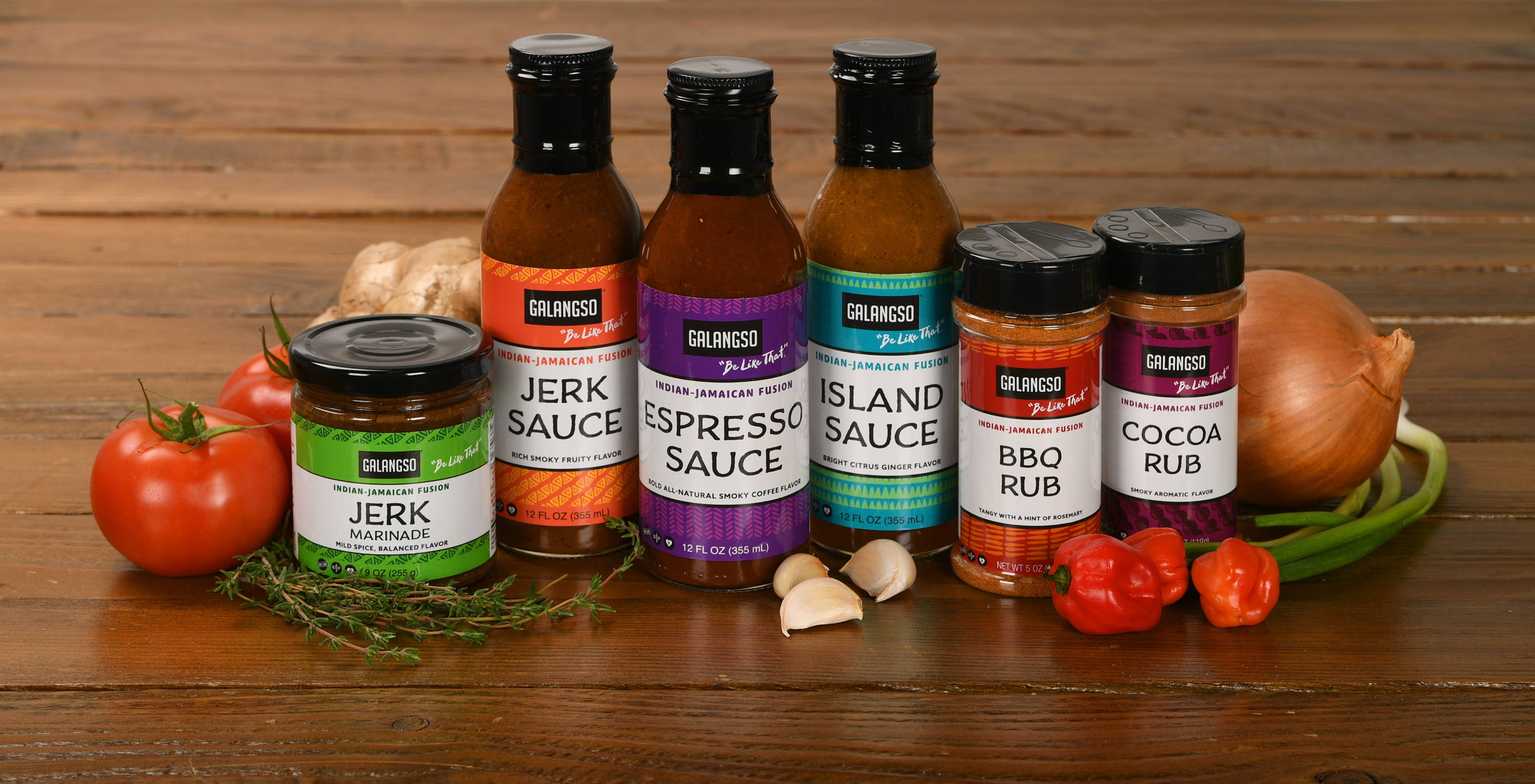 What motivated the company to start?
Friends, family, and love for sharing the flavors of their culture. Upon moving to Atlanta, Rory joined a tennis team in order to have a more active lifestyle. Early on, Rory knew he wasn't going to be very good at the game so he started cooking/grilling at home games. Rory thinks they won a few games just from the fragrance of jerk chicken wafting onto the tennis courts but the major win came after the games when they all sat down to eat. On several occasions, Rory had been approached by players from the opposing teams with "hey, you're that guy who made the jerk chicken ... hey, can you give me the recipe?" After a number of these requests and making small batches of sauce to give away to anyone who asked, Rory & his wife decided to take the next step and make a business out of it. Much of the thought that they have put into their business has been motivated by what they hope to leave behind for their son, a legacy that has been passed on to them through their Jamaican and Indian heritage.
What makes you special?
Other than using all natural, gluten free vegetarian ingredients, and being big of flavor over fillers, there are two things Galangso believes that will help to differentiate their brand/products from others. First, their focus is on creating products that are a fusion of their culinary cultures - Jamaica and India - both known for their rich & complex flavors, and where food plays an important role in the celebration of life's many events. Second, their products, especially the sauces and marinades were created to have a wide variety of uses at any point in the cooking process - as a marinade, a sauce, a flavor enhancer - that can also be used by themselves as a condiment or to complement other dishes. A common practice in their families, generations over, has been to cook more than was needed in order to have enough for the unexpected guest who would be served first and have the first right to seconds. Galangso products in many ways are an extension of this tradition. It is their way of inviting customers to dine with them.