GoodBites

GOODBITES provide you with the energy and sustenance you need to make it in between meals, or as a breakfast on the go. They are all raw, vegan, organic, gluten-free and non-GMO. They have no unhealthy sweeteners or hidden junk, yet they taste great! GOODBITES believes that all food — even snack food — can and should be nutritious and delicious.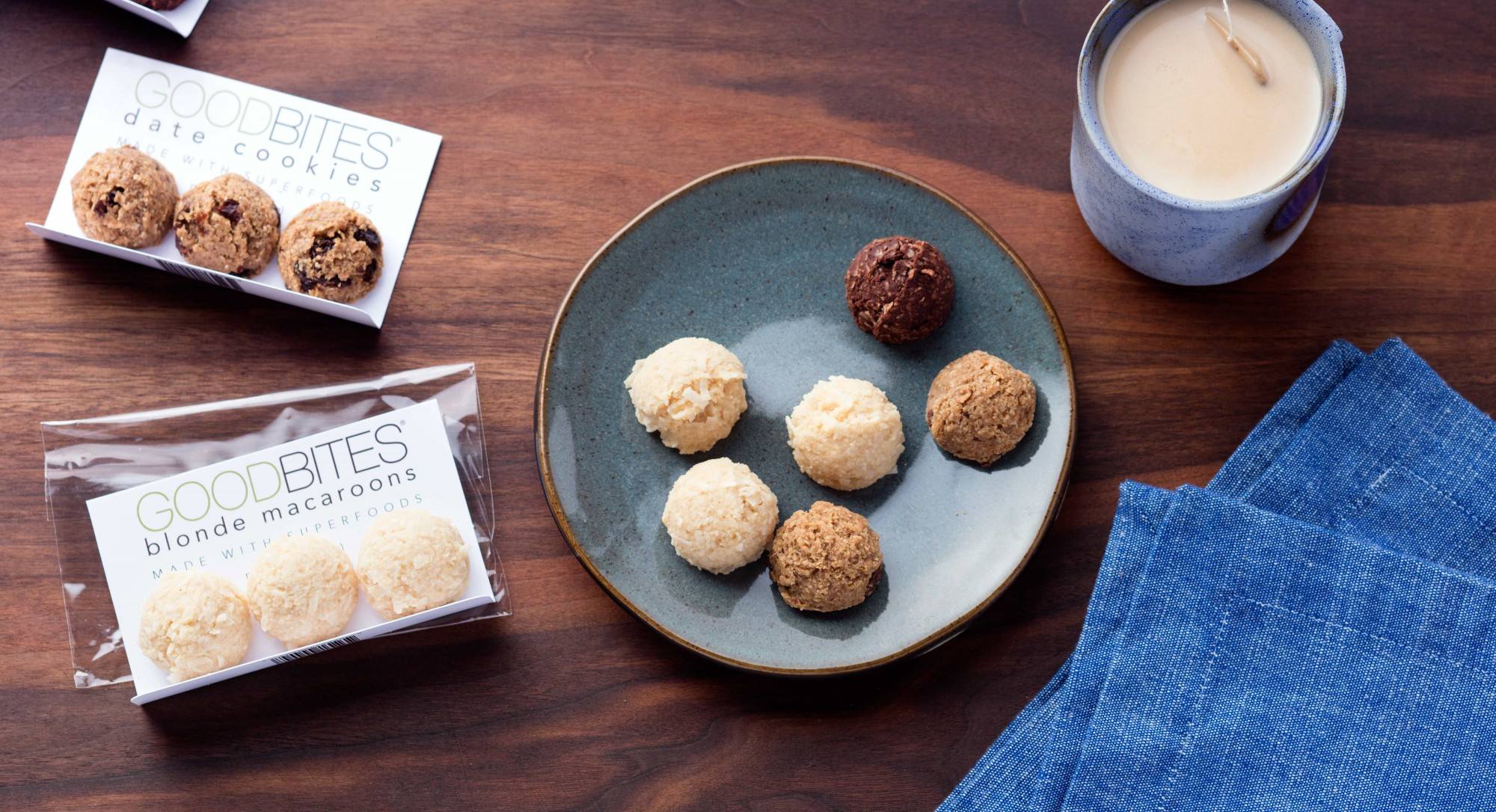 Story
GOODBITES started when founder Angelica Xavier was diagnosed with a genetic disease. In her search to cure her illness, Angelica looked to the power of food to heal and nourish her body. She started a raw and vegan diet, and saw how it fundamentally changed how she felt.
While she could stick to the diet at mealtimes, snacking proved more difficult, and she couldn't find anything on the market that actually tasted amazing. So she set out to create her own treats that wouldn't derail her clean-eating efforts.
She began crafting her own recipes with unique and nutrient-dense superfoods. The results were totally delicious. Angelica put her treats to the ultimate test – her son– and his approval made her decide that she needed to share them with the world.
GOODBITES is a woman-owned company, and all of their products are handcrafted. Every GOODBITES snack is organic, vegan, gluten-free, raw, non-GMO, dairy-free, and packed with superfoods. GOODBITES not only taste good, but are good for you!
"GOODBITES represents a shift in thinking about packaged foods. They move us away from sugar and preservatives and towards ingredients that actually nourish our bodies.
If we can replace processed foods with natural alternatives, we will make the world a healthier, happier place. This is what inspires me each day."
– Angelica Xavier, Founder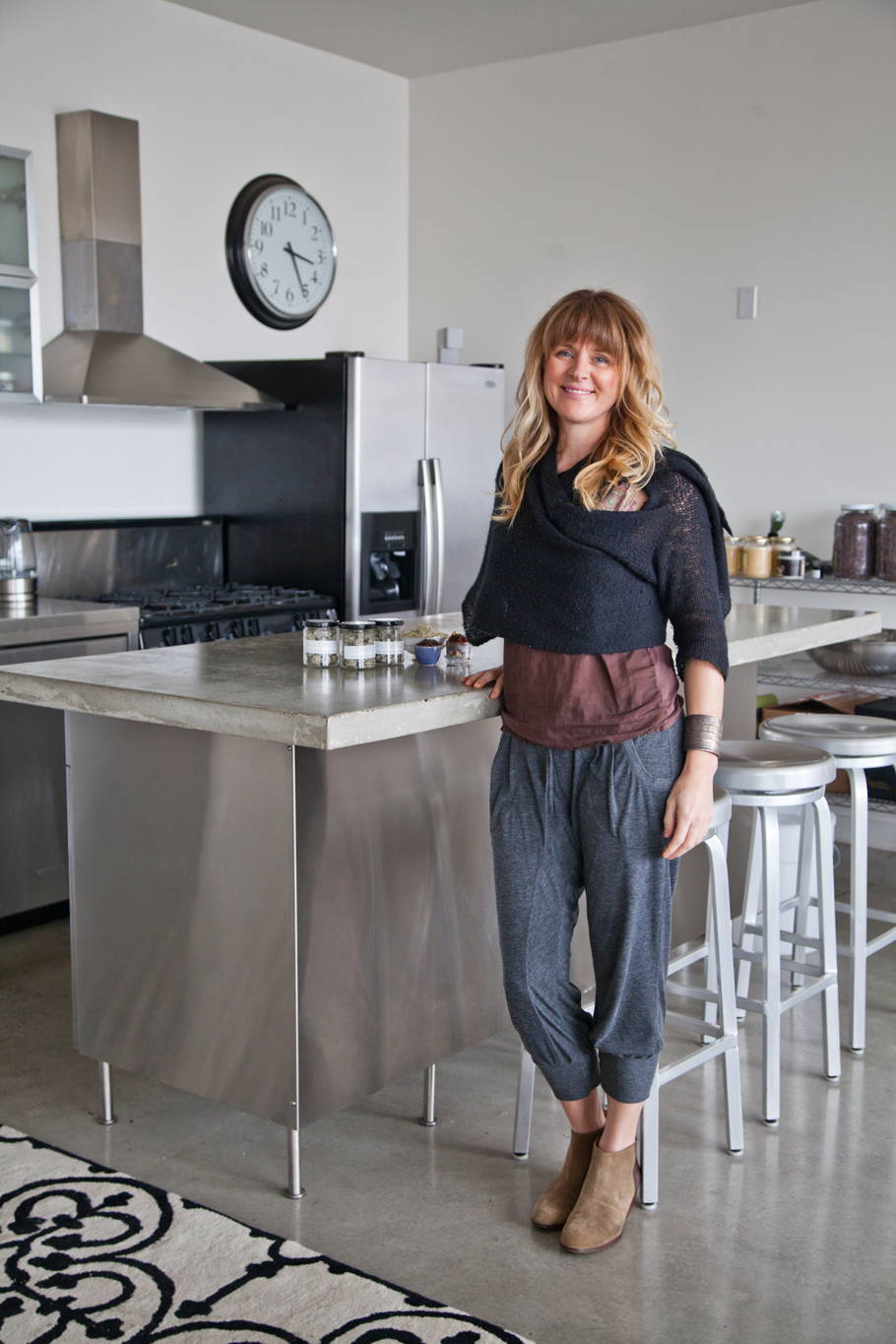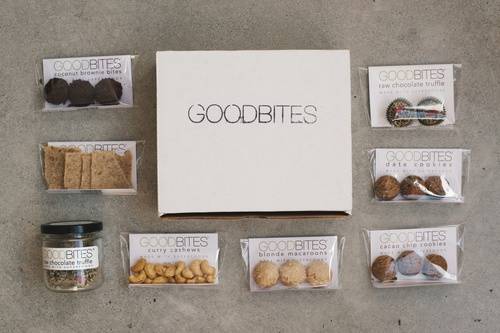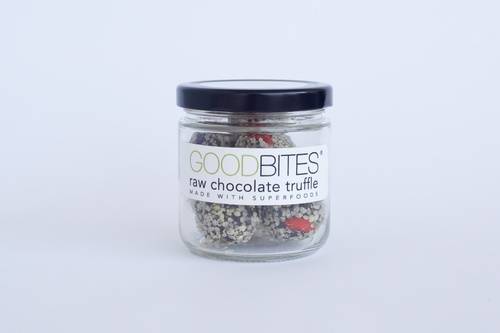 FAQs
GOODBITES are raw. What does this mean?
Raw foods are not heated above 117 degrees, protecting the natural live enzymes that enable you to digest it more easily. This makes them more nutrient dense than cooked foods.
What Superfood ingredients do you use? Why are they good for me?
Cacao
Cacao is one of the world's most potent sources of antioxidants, especially in its raw form. High in magnesium, it is said to balance brain chemistry, build strong bones and boosts happiness. Cacao is also one of the earth's strongest sources of phenylethylamine, which is an adrenal-related chemical created within the brain and released when we're in love.
Coconut Oil
Coconut oil is the most nutrient dense part of coconuts. It's an amazing source of medium chain fatty acids (MCFAs), which are more easily digested than most fats we consume. MCFAs are said to increase your metabolism since they are sent right to the liver and give you an immediate energy boost.
Hemp Seeds
These seeds are rich in omega 3 and omega 6 fatty acids as well as gamma-linolenic acid (GLA). GLA has been shown to improve memory and contribute to healthy skin. Hemp seeds are also high in protein.
Goji Berries
These little berries are packed with antioxidants, amino acids, Vitamin C, and beta-carotene. They are said to have anti-aging properties, increase the metabolism, enhance energy, promote good sleep, and even increase libido!
Spirulina
Spirulina contains over 100 synergistic nutrients, and it is said to be the single most nutritious food on the planet! It's rich in protein, vitamins and antioxidants and has powerful anti-inflammatory properties.
Tocotrienols
These are members of the vitamin E family, an essential vitamin that neutralizes free radicals and acts as a powerful antioxidant.
Himalayan pink salt
This salt packs 80+ minerals which are said to create electrolyte balance, increase hydration, aid digestion, improve circulation, and more.
Vanilla Powder
Vanilla is full of antioxidants and is known to improve brain function. It is also said to reduce inflammation, reduce hunger, aid digestion, and relieve stress.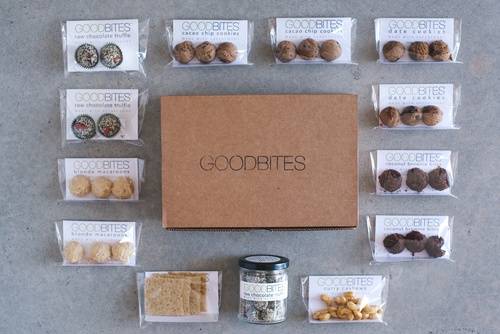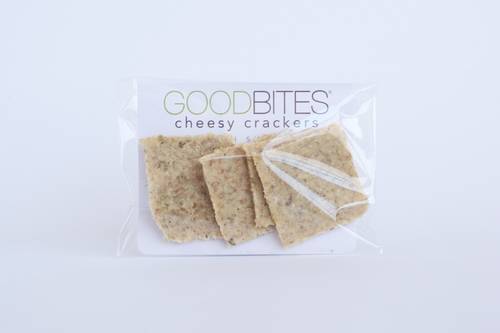 What they say...
Lip-smacking snacking! Dodge the snack-time doldrums with GoodBites.
— Clean Plates
This cookie brand certainly gets an A+ for being a healthy alternative snack or dessert. The bites are not only guilt-free, but they are actually REALLY good for you, as their superfood ingredients are loaded with health benefits for your body, i.e: hempseed, spirulina and tocotrienols (vitamin E) and some with goji berries!
— The Peachy Diaries
We love Angelica for creating the raw, superfood-stuffed truffles, GoodBites – like most perfect foods, the truffles are crammed with raw, highly-nutritious ingredients, but taste like something you shouldn't let your trainer catch you eating.
— The Chalkboard Mag
Superfood snacks that taste good and are good for you? Yep, they're GOODBITES. And now you can get these raw, organic, vegan, gluten-free, non-GMO snacks delivered to your door.
— How You Glow