Gustus Vitae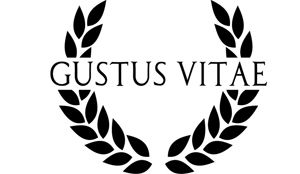 Gustus VItae is a California based spice, sea salt and seasonings company that handpacks their incredible creations and delivers them right to your door.  Explore their available products along with exclusive Hudson Daniel collections!
QUALITY ABOVE ALL
Gustus Vitae believes in quality above all else. Their artisan spice and herb blends and gourmet seasonings are crafted in the USA. They use American-made tin for packaging, print labels on recycled paper, and apply American-made magnets to the back of each tin, allowing their spices and seasonings to be stored on the fridge as well as the spice drawer. 
Gustus Vitae gourmet seasonings transform simple dishes into signature plates: use Gustus Vitae to add a burst of flavor to any meal, or make the gourmet chef in your life smile with the gift of spice.

MAKING A DIFFERENCE
Gustus Vitae are active members of their local communities, and constantly seek ways to reduce their environmental impact and improve processes.   A proud member of the 1% For The Planet alliance, Gustus VItae is committed to providing all-natural and gluten-free products with no MSG or preservatives.

Unlike many spices and salts, their products are not irradiated, not treated with EtO (Ethylene Oxide) gas, and are not coated or treated with PLA (Polyactic) bioplastic. 
GOURMET SEASONING BLENDS
Release your inner gourmand with Gustus Vitae's signature collection of artisan spice & herb blends and gourment seasonings. Each of their artisan seasongs has been naturally crafted to taste like a place: sprinkle some Taste of Tuscany over fresh pasta and be transported to a rustic Italian village, add a little Taste of Cyprus to warm lentils and travel to the beautiful Mediterranean coast, or rub some Taste of Jamaica onto pork chops before grilling and get carried away by the sweet, spicy air of the Carribean.