Gustus Vitae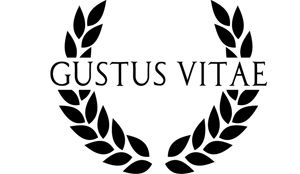 Gustus Vitae - which means "taste of life" in Latin, believes in quality above all else. Their artisan spice and herb blends and gourmet seasonings are crafted in the USA. They use American-made tin for packaging, print labels on recycled paper, and apply American-made magnets to the back of each tin, allowing their spices and seasonings to be stored on the fridge as well as the spice drawer.
Gustus Vitae gourmet seasonings transform simple dishes into signature plates: use Gustus Vitae to add a burst of flavor to any meal, or make the gourmet chef in your life smile with the gift of spice.
STORY
Frankie Scanlon says Gustus Vitae started really by accident. He began making spice blends & salt mixes at home, and then it became something to share with family and friends. After getting increasingly large quantities of raw ingredients from the growers at his local (Venice Beach, California) farmer's market, eventually Frankie was invited to set up a little booth under an umbrella. He did, and within a couple months, they were on store shelves. It's been a lot of fun and he's grateful to now be able to share his passion with people around the country.
With their Farmer's Market roots, Gustus Vitae really takes pride in a company culture that is inclusive, inquisitive, and welcoming. They know where all of their Non GMO Project verified ingredients come from, and by using only sustainable sources and making their products by hand, in small batches, they're able to achieve and maintain a quality far and beyond anyone else. The Gustus Vitae team is always playing around with their food and everyone is encouraged to try out new ideas: they've got their community to thank for some of the more unique flavors like Blue Cheese Sea Salt and Greek Tzatziki Sea Salt.
Gustus Vitae believes in quality above all, and that's why they know their growers, make everything by hand in small batches, and inspect for quality at every step of the process. There's lots of different seasonings, salts and spices out there, and their goal is always be the best.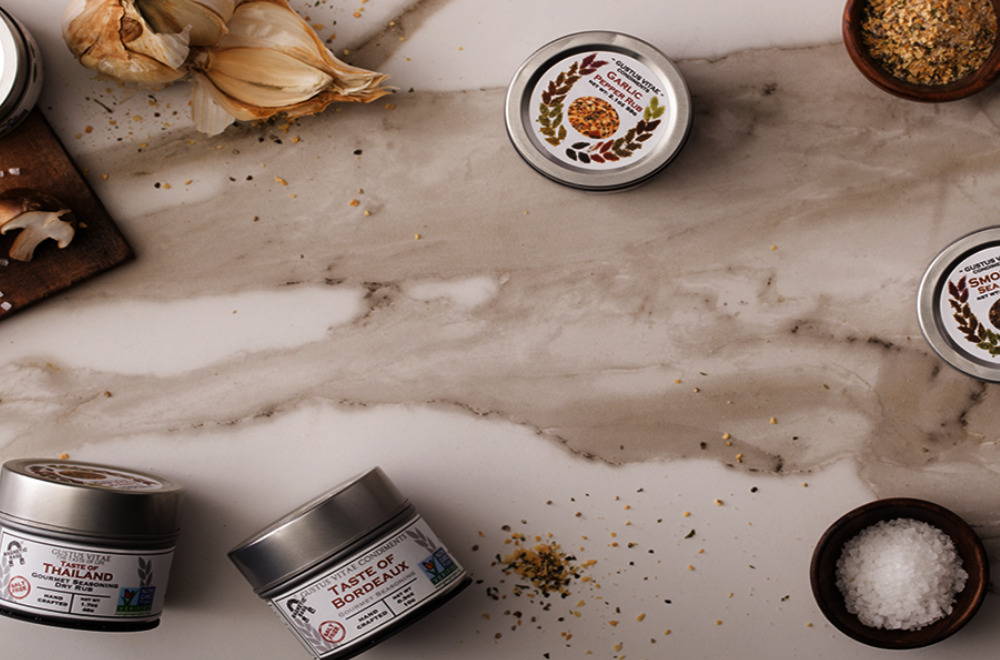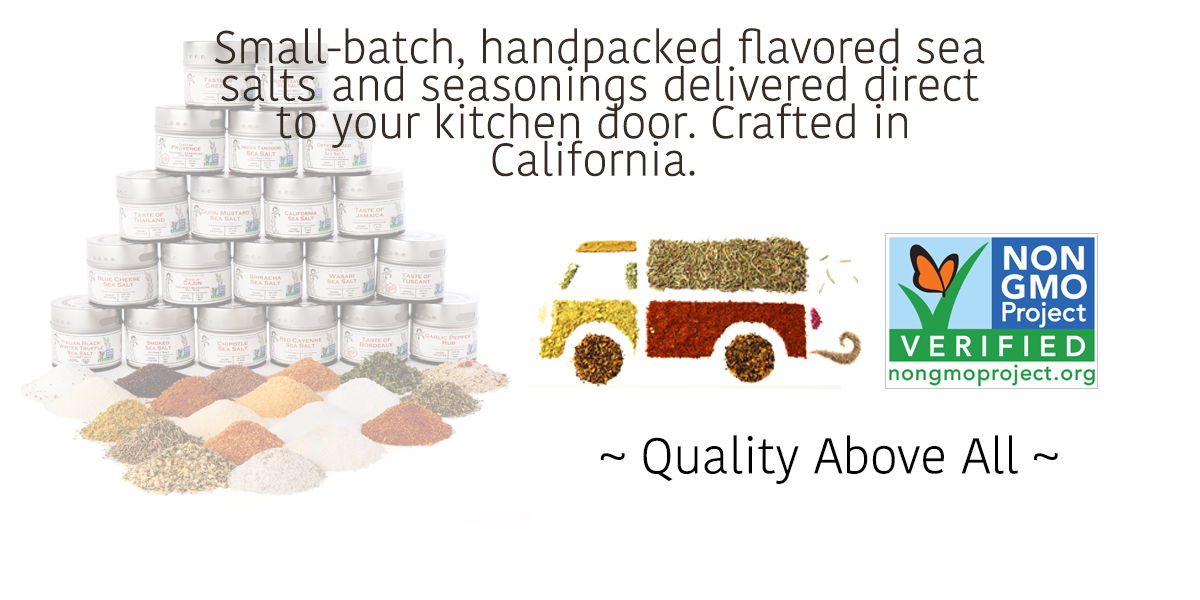 MAKING A DIFFERENCE
Gustus Vitae are active members of their local communities, and constantly seek ways to reduce their environmental impact and improve processes. A proud member of the 1% For The Planet alliance, Gustus Vitae is committed to providing all-natural and gluten-free products with no MSG or preservatives.

Unlike many spices and salts, their products are not irradiated, not treated with EtO (Ethylene Oxide) gas, and are not coated or treated with PLA (Polyactic) bioplastic.

GOURMET SEASONING BLENDS
Release your inner gourmand with Gustus Vitae's signature collection of artisan spice & herb blends and gourment seasonings.
Each of their artisan seasongs has been naturally crafted to taste like a place.
Sprinkle some Taste of Tuscany over fresh pasta and be transported to a rustic Italian village.
Add a little Taste of Cyprus to warm lentils and travel to the beautiful Mediterranean coast.
Rub some Taste of Jamaica onto pork chops before grilling and get carried away by the sweet, spicy air of the Carribean.