Isadore Nut Company

At Isadore Nut Company, they are passionate about your health and happiness. They source the highest quality ingredients from people, not big corporations, because sourcing locally and sustainably is a big part of what they do. Their organic cashews are grown on small family farms in El Salvador where Equal Exchange pays them a fair price for their crops. Their walnuts come from Northern California, fifth generation organic walnut farmers. Their Non-GMO pecans come from Texas, and the light touch of maple syrup is always locally sourced. High protein, low sugar is most important to Isadore because they know they feel better eating real food. They know you'll enjoy eating the these delicious snacks: the challenge is not eating the whole bag. But there's nothing in bad in there, so go ahead, indulge.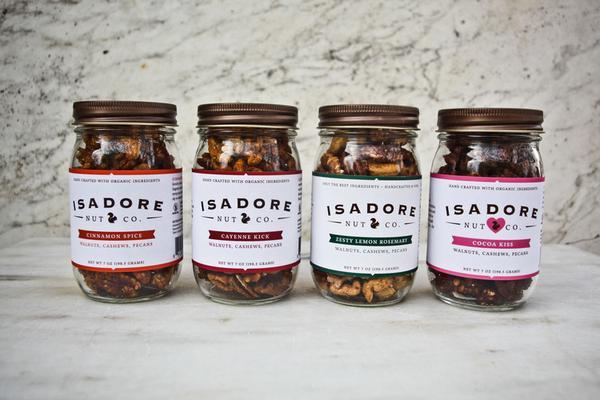 EAT HEALTHY. BE HAPPY. EVERY BITE COUNTS.
STORY
Isadore Nut Company's story begins with Founder Tasya Kelen's grandfather, Isadore Rosenfeld, their family's original health food "nut." Isadore was always seeking healthier ways to live after being diagnosed with Parkinson's Disease in the late 50's. Not satisfied with Western medicine's prognosis, he traveled the country finding acupuncturists, hands on healers and trying juice fasts. But he returned to the idea that food is medicine. He encouraged his family and her father to eat clean and strive for a healthy diet. Her father shared the connection between clean eating and well-being. Her mother shared her passion for good food and eating deliciously. And now as a food lover, a mother of two, a yoga teacher and champion of local, nutritious food, she says "Eat healthy, be happy, every bite counts!"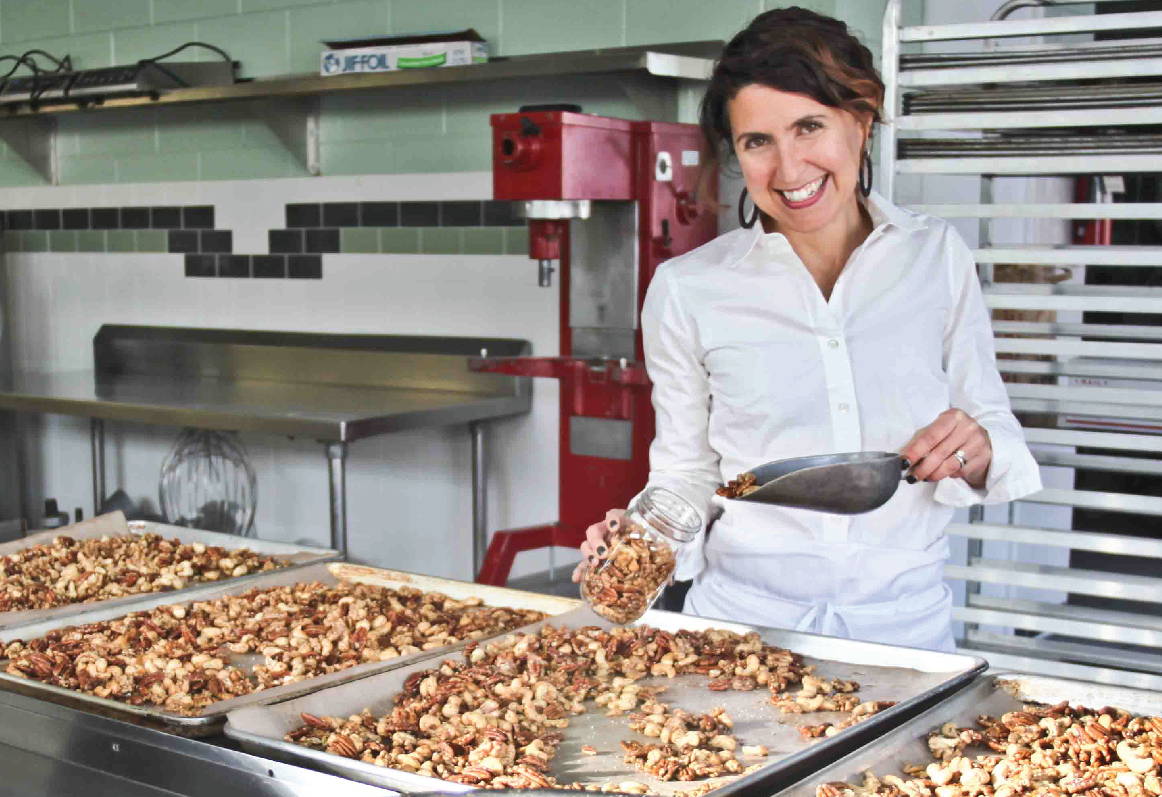 Tasya is proud to share Isadore's legacy with you and your family. Isadore Nut Company focuses on organic and premium nuts, roasted by hand, in small batches, by people passionate about artisan products. Never candied, these nut mixes boast two times more protein than sugar. Using only a small amount of local maple syrup for a touch of sweetness, what you taste is the nut and then layers of spices. For all they source the freshest nuts, organic spices and use no additional fats. All are vegan, gluten free, soy and sugar free. Their irresistible combinations are inspired by flavors from around the world and made by hand in the land of 10,000 lakes in Minneapolis, Minnesota.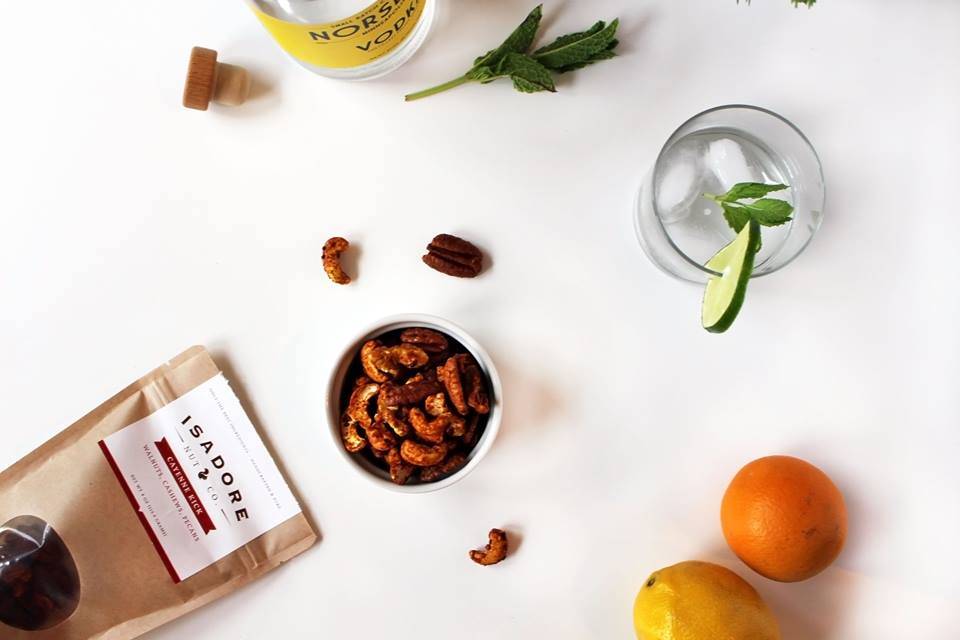 Isadore Nut Company will forever be a passion project. Tasya has no formal culinary or business training, but rather an insatiable desire to create and share delicious, healthy, vegan and gluten free, low sugar snacks with her family, friends and and a community hungry for mind-blowing flavored treats and beautiful gift options. First named Sante Morsels, she started to sell her snacks while in the midst of a yoga teacher certification training. and wanted a product that would help farmers get paid a fair price and support local where possible. Tasya started in her home kitchen - chopping, zesting and mixing organic, fair trade cashews, organic walnuts, non-gmo pecans and roasting them with a touch of local maple syrup until they are a golden brown, with the perfect crunch.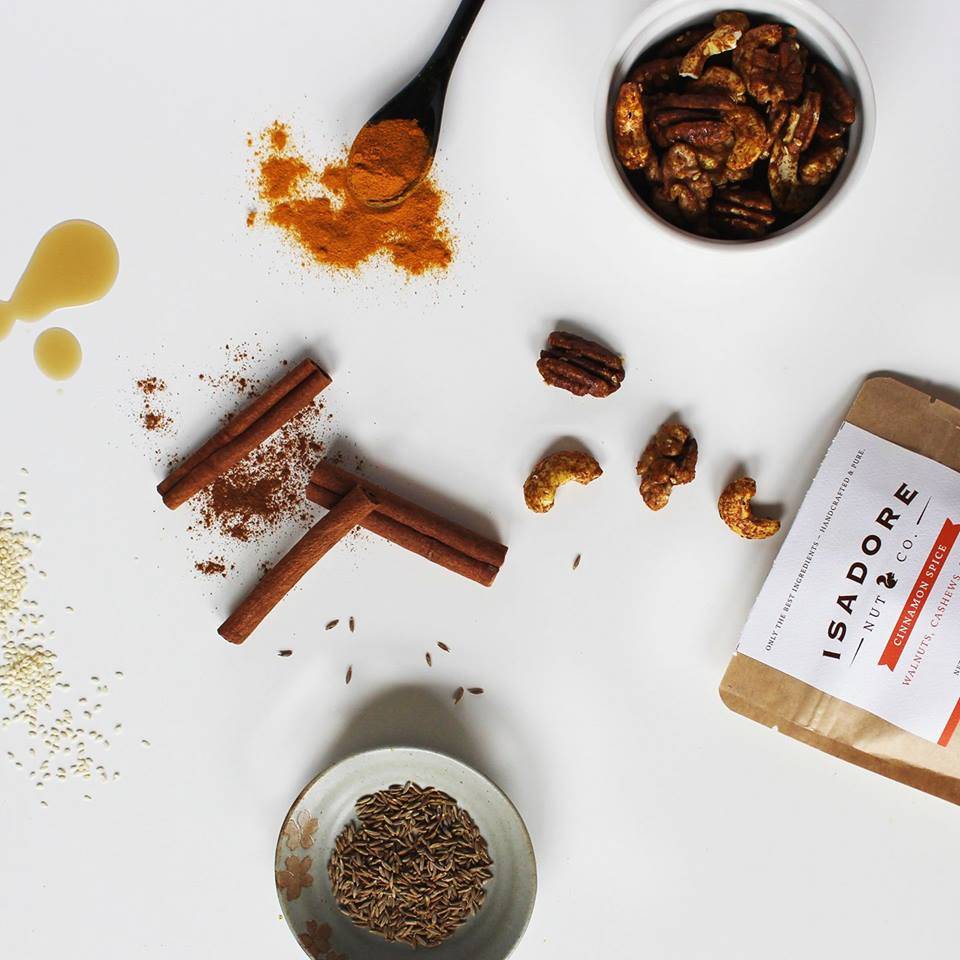 A few years ago, Isadore Nut Company debuted at the Morningside Holiday Boutique in Edina, Minnesota to rave reviews and a write up in the Star Tribune. Now, they sell to specialty stores, co-ops, coffee shops and have a national web presence. The company's success is a result of their customer's reactions of sheer pleasure after they take their first bites and become addicted, lifelong fans.