Kolossos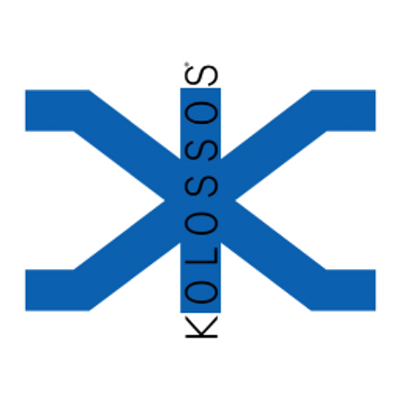 100% GREEK EXTRA VIRGIN OLIVE OIL FROM THE GROVES OF MANKIND'S FINEST OLIVES
What makes premium olive oil? If you answer..."It's Greek to me"... you're right!
Some of the best olives in the world come from Greece. Kolossos produces and imports the finest Extra Virgin olive oils. Their estate grown and carefully hand selected olives are harvested and pressed at the precise moment, resulting in a 100% pure, unfiltered oil that is extraordinary in taste and fragrance, as fresh as summer on the islands of Greece. Their varieties come from groves centuries old, standing the test of time.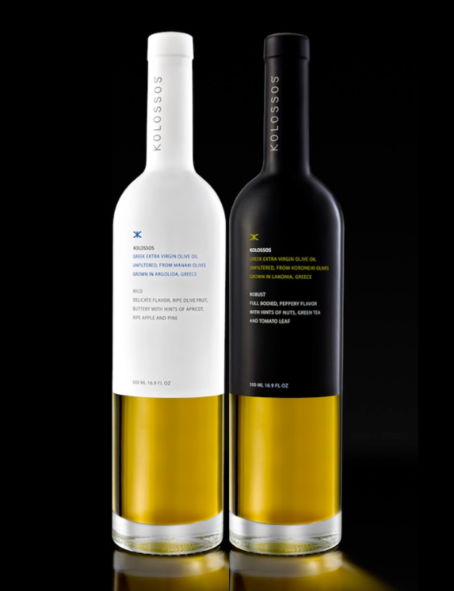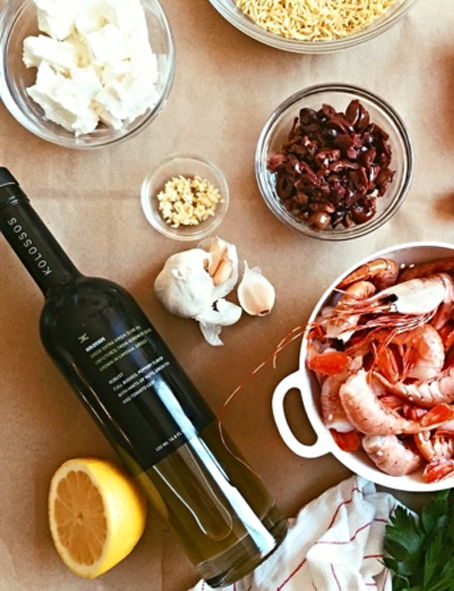 HISTORY
Kolossos was founded in 2012 by partners, Giorgios Karayannis and Edward Billys, with a goal to produce the highest quality olive oil possible. A goal, quite indeed achieved.
Their artisanal oils are made from Manaki and Koroneiki olives from Northern Greece, are hand-picked, pressed, and use a natural process called "racking" that uses gravity to reduce sedimentation, instead of usual filtering processes that decrease flavor and nutritive properties.
The oils come in two flavors: Mild and Robust. The Mild oil features a delicate and ripe olive fruit flavor with hints of apricot and apple. The Robust oil encompasses a full-bodied pepper flavor with hints of green tea and tomato leaf. Both flavors as complex and pleasing as fine wine. A must-have for homes of distinguished kitchens.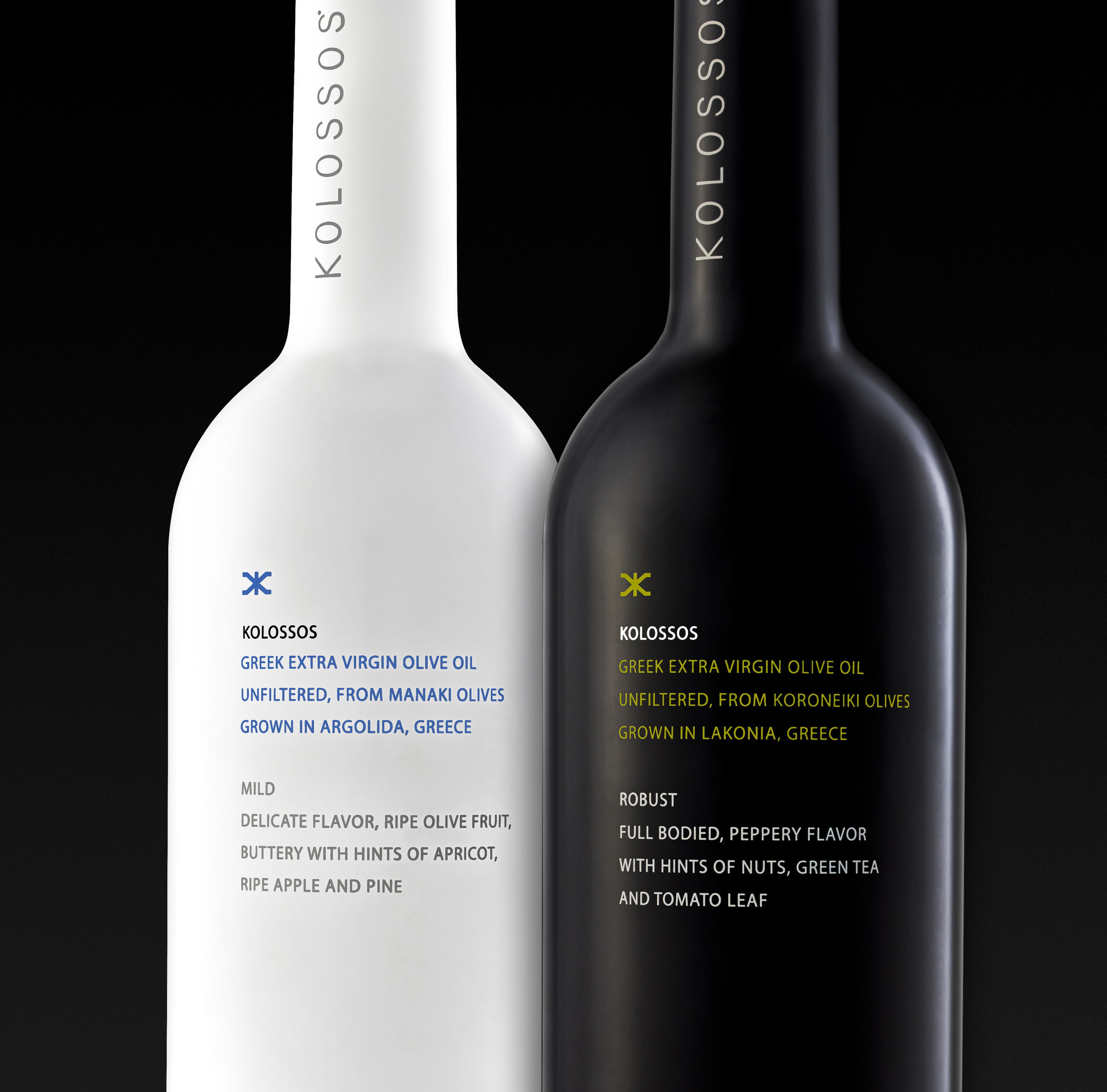 Swirl, sniff, slurp.
Does your olive oil smell like olives?
Extra Virgin olive oil must possess 3 positive characteristics and be free of any taste defects.  
Fruity: Aromas of cut grass, banana, artichokes, etc.
Bitter: Sensed on the front or back of tongue.
Pungency: Peppery sensation in the back of the throat.
Swirl, sniff, slurp, and swallow olive oils to determine these factors. Use a tapered wine glass. Swirl and inhale slowly. Is it pleasant? Next, slurp. Is it bitter on the tongue? What is the tactile sensation? While the oil is still in your mouth, close the mouth and breathe through the nose for retro-nasal stimulation. Finally, swallow the oil. Does it leave a peppery sensation in your throat? If all the answers are positive, then you have pure Kolossos olive oil.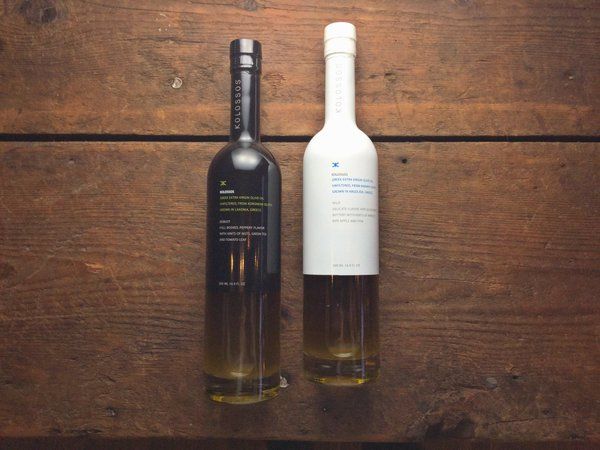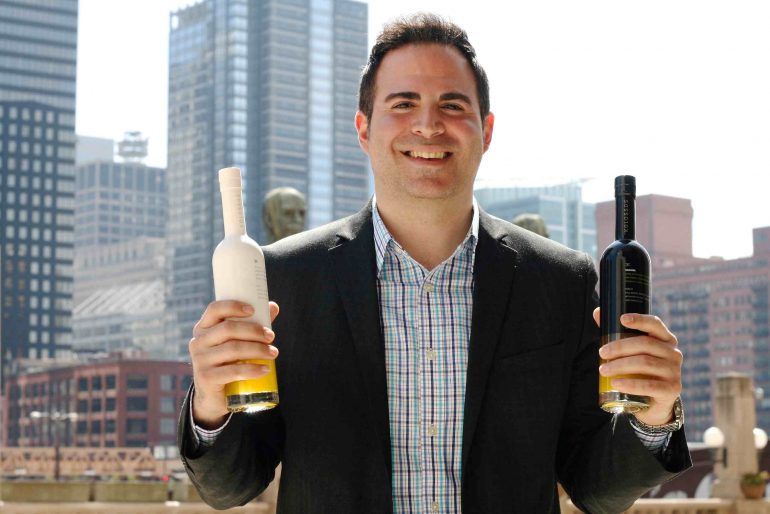 Giorgios Karayannis - Co-Founder
WHY UNFILTERED OLIVE OILS?
It is producer and culturally dependent.
Filtration is the process of removing the extra fruit particles known as sediment after extraction. It can be done by several filtering processes, by using filters or naturally by the laws of gravity in a process called racking.
However, racking does not remove all particles. Sediment varies by olive variety and batch, among other factors.  
Most Greek producers say "leave the olive oil alone as it should be!" For this reason, they do not filter typically and carefully rack. It is merely a personal preference, not a matter of quality. Though, unfiltered oils with heavy sediment are not conducive for a greater shelf life. Just shake and use!