Livin' Spoonful
Clean, organic ingredients in a raw, gluten-free cracker and cookie - living foods to help you thrive!
Founders
Livin' Spoonful's Jim Brosseau and Sue Nackoney live in Oregon with their children and faithful canine. They love bringing you their raw, sprouted and organic crackers & cookies!
Since 2002, they've helped thousands of people taste the experience of raw, thriving food made with love in Portland. They started the business hoping to connect with the land and their customers, and early-on sold their crackers at farmer's markets and local co-ops and natural grocery stores.
The small and supportive, local raw food producing community in Portland has been invaluable to Livin' Spoonful's longevity and success. Together, Jim and Sue share a passion for helping others to heal their hearts, bodies and spirits.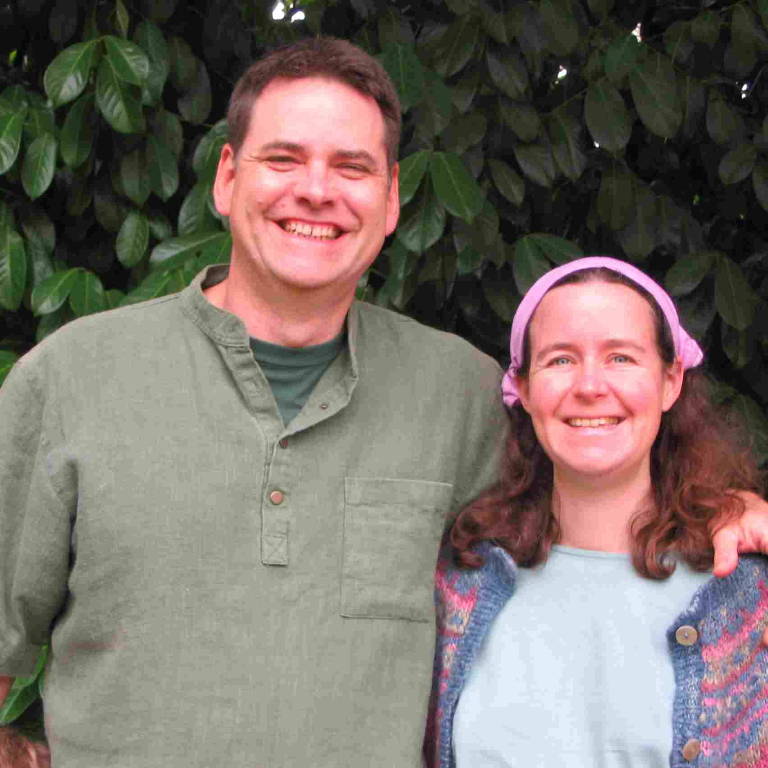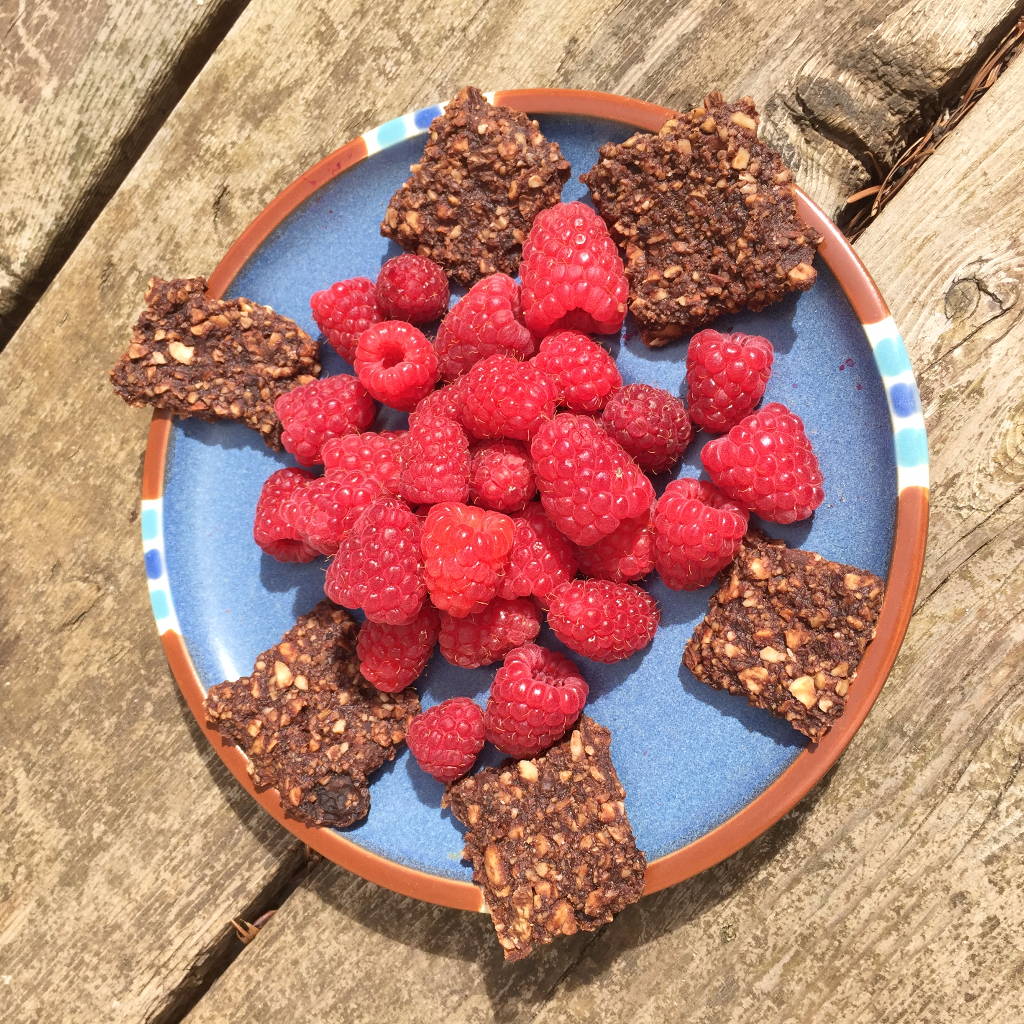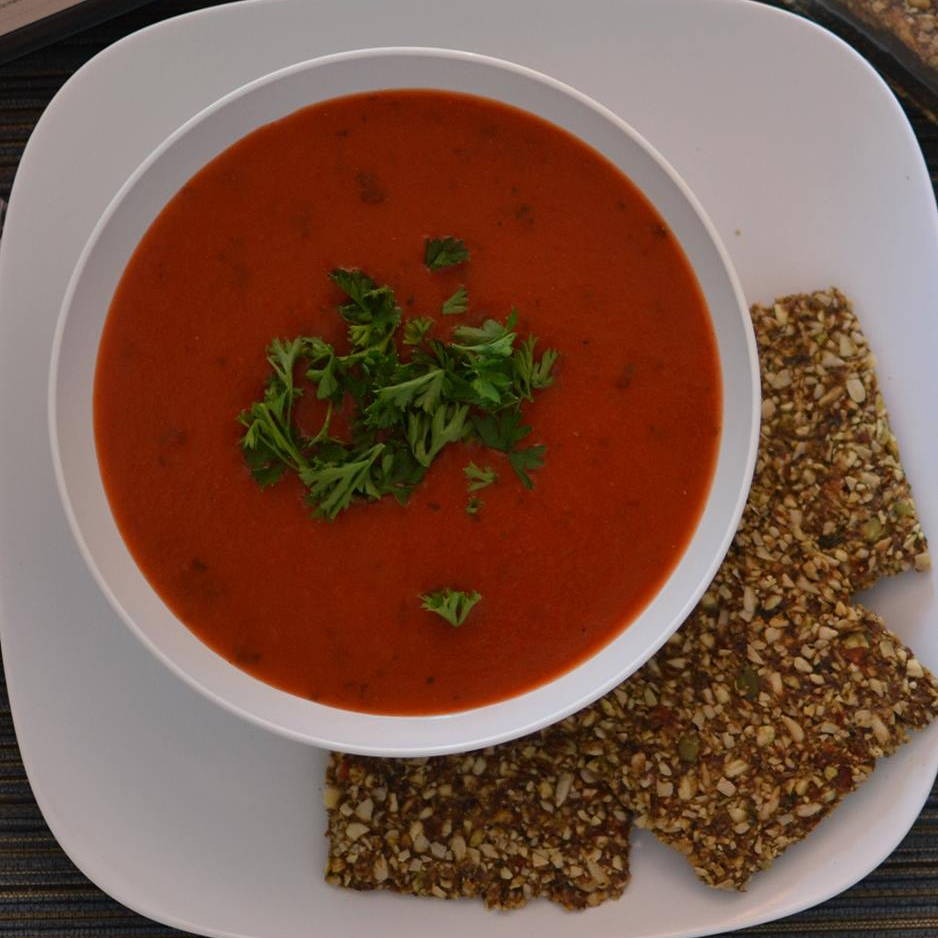 story
Jim trained with Raw Family's Victoria Boutenko, while Sue interned as a raw chef at Yoga Oasis. Sue was also Head Gardener, therefore following her love of growing food. Sue has extensive organic farming experience in the US as well as overseas. Jim & Sue's family now farms on Livin' Spoonful's Gentle Rain Organic Farm, in Orient, Oregon, where they source ingredients for their organic crackers and cookies, often harvested and processed the same day!
While there are many companies making delicious, clean-ingredient foods, Livin' Spoonful tries to always keep in mind that they are not in this business for meeting trending demands. Their crackers and cookies meet many people's needs, from those with gluten-intolerances, those wishing to keep to a vegan/raw diet, and those looking for a paleo snack. Or for anybody! You don't have to be labeled as anything in particular to enjoy their products, but Livin' Spoonful does try to reach those who have been looking high and low for something they can feel positive about eating.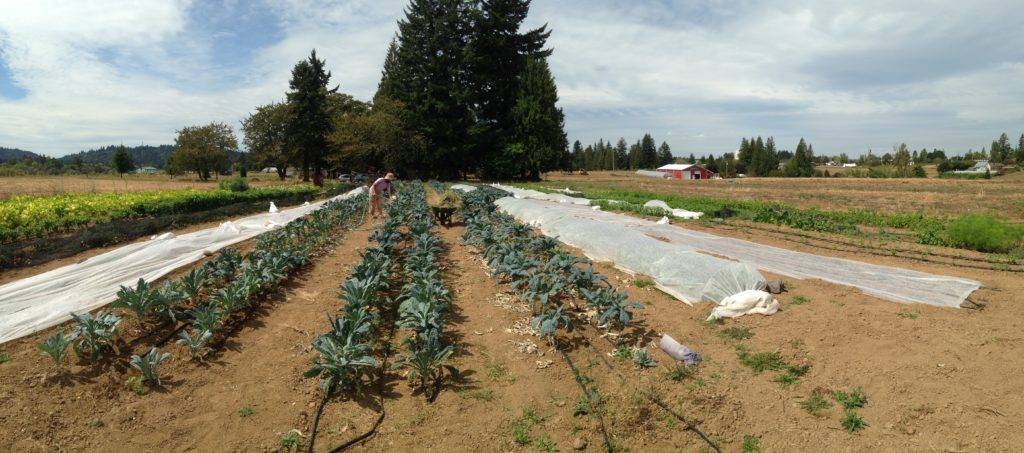 Their flavors are unique, made with locally, in-season organic produce and herbs, and mixed with sprouted sunflower seeds, sprouted pumpkin seeds and sprouted almonds, then dehydrated at low temperatures to keep the enzymes live. Livin' Spoonful pizza crackers really do taste like pizza! And the farm-fresh basil shines through their Pesto crackers!
One thing that has kept their staff doing what they love to do is their customer support - the messages, calls and love they receive from people who are grateful for them. Livin' Spoonful does not think they are solving the world's problems through their products, but they seem to make people happy that they have something nutritious and clean to eat.
From general customer service to helping their fans find the product that best suits their diets and limitations, Livin' Spoonful believes they wouldn't really exist without the people who love their crackers & cookies. They are a humble company that tries to stay true to their original vision - providing living, thriving, clean food, sourced closely, with care and love. They think you can taste that in every bite!