Love Bottle

Love is contagious. Studies have shown that showing care, compassion and empathy can inspire those feelings in others. Feelings of love have been linked to reduced stress, long life and improved mental well-being. Love Bottle is about bringing Love and Water together and every bottle has love messages embedded. Their handcrafted lid has two water droplets coming together to form the heart. There is a raised heart on the chest to remind you to always wear your heart out and a special special discovery message on the bottom. When you take a sip, look through the mouth of your bottle and you will see that "UR Loved". Water always tastes better when you Drink with Love!
founder
Minna Yoo's journey in neuroscience and nutrition led her to look for an easier way to improve health and the idea of Love Bottle was born. Love Bottle is a beautiful, elegant, reusable bottle that is all about bringing Love and Water together and Drinking with Love. The bottle was created to help the physical and emotional health of our bodies, their communities and their planet. Your body and the planet are both around 70% water. It is the main ingredient of who we are, and part of every cell in our body. When you bring Love into your water drinking experience, it can be powerful. Take 40-60 sips of water every day, as each sip is an opportunity to change the way you feel and to remember the things that are most important. Love Bottle is a friend and a reminder to wear your heart out, to Stand for Love and to remember that at your core, we are all here to LOVE. Here's to changing the world with Love!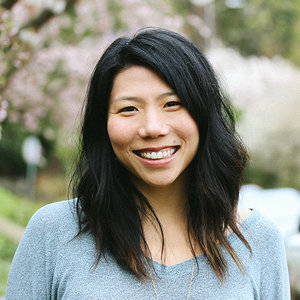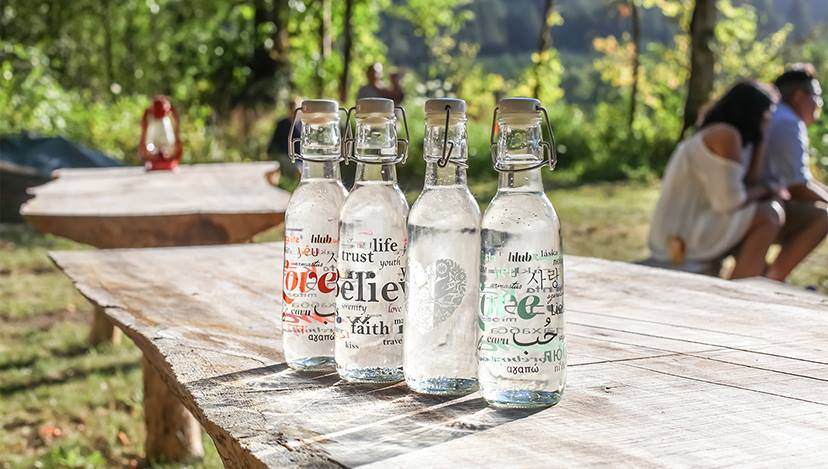 Made With Love In The USA
Based in Portland, Oregon, Love Bottle is proud to support over five USA manufacturers, most of them small family businesses to create a 100% USA sourced and manufactured bottle. Their glass is made by Owens-Illinois in the small town of Crenshaw, PA where most of the people have jobs at the glass company. Their ceramic lids are handcrafted by artisans in the Chicago area. They require almost 100 touches and the people who make them affectionately call them their "babies." Their food grade silicone seal and stainless steel wire are also manufactured in the Chicago area. The expert engineering of their partners ensures that your lid will never leak! Their decoration printer in Toledo, OH is the best to work with! They use a non-leaded ceramic ink that passes all regulations for safety. It is completely scratch resistant and dishwasher safe. Love Bottle design artists hail from all over the country with a core from their hometown of Portland, OR. Every bottle has been created to provide you with an amazing drinking experience that you can feel good about. Thank you for supporting USA Made and Love Bottle team.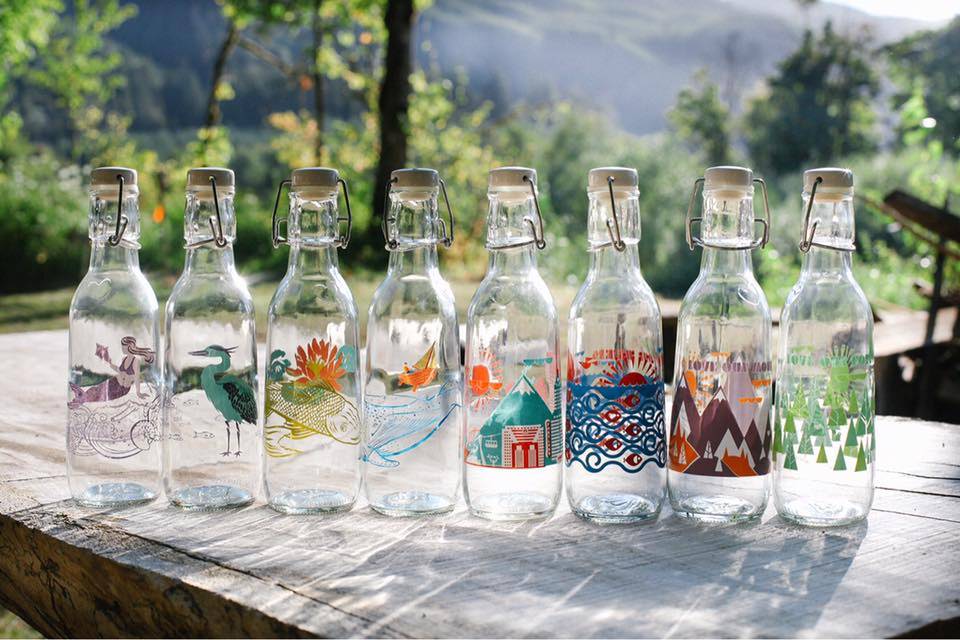 SUPPORT YOUR health & PLANET
With every sip, you can feel good knowing that you are supporting your own health, reducing plastic water bottle use, and helping to get clean water to the millions of people who need it (Love Bottle donates 5% to Global Water). The bottles are 100% plastic free, leak proof (using a food grade silicone seal), and dishwasher safe!  
Love Bottle is on a life mission to reduce the use of single use plastic! Why?
1. Reusing a water bottle can save you money (bottled water is 10,000 times the cost of tap water).
2. It can prevent the use of more than 240 plastic water bottles per year!
 
Make a positive choice for change and get your Love Bottle today!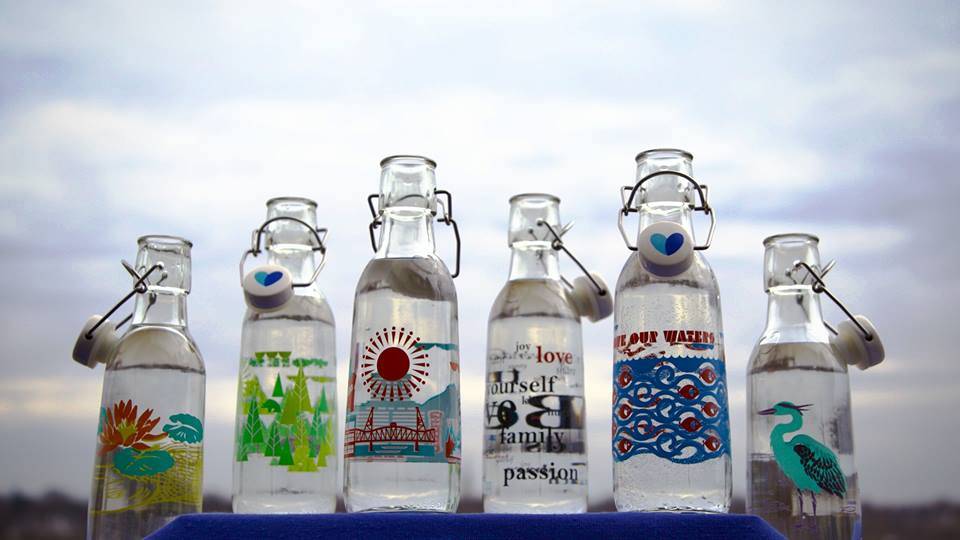 B Corp Certified
From the way they manufacture their bottle, to the way they work as a team, to the way they appreciate their customers, Love Bottle stands for LOVE. They believe that as a company they have the ability to affect change and the responsibility to make that change for the betterment of their community and planet. Collectively they can have an incredible impact when they stand together, and that is what the B Corp Community is doing in this world. They are proud and honored to be part of the movement that B Corps is creating. Learn how you can be part of the change at bcorporation.net.