OO MOMMIE

Located in Denver, Colorado, OO MOMMIE is the brain child of pastry chef Amy Hoyt, who's passion for canning and pickling started at her bakery 20 years ago. Before it was de rigueur to use locally grown and organic, chef Amy was adamant about using only the best possible ingredients in her jams and relishes, a practice that continues today. OO MOMMIE finds only the best ingredients, in season and locally produced. They work in small batches, cooking ingredients low and slow, concentrating the flavors of fresh fruits and vegetables to bring you deliciously addictive condiments that will brighten your food and excite your palate.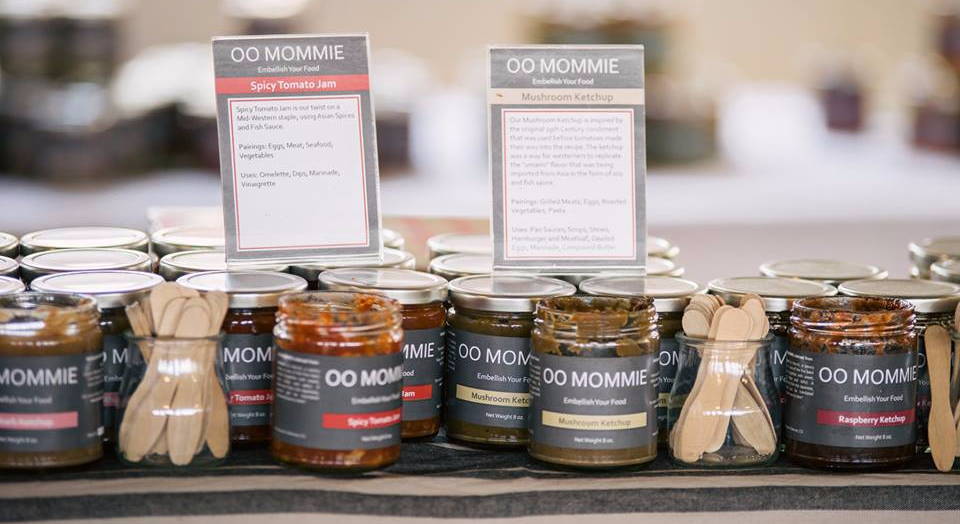 ABOUT
OO MOMMIE is the brand name of an original line of gourmet condiments. Their brand name originates from the Japanese word Umami.
Umami /uːˈmɑːmi/, a savory taste, is one of the five basic tastes (together with sweet, sour, bitter and salty). A loanword from the Japanese (うま味), umami can be translated "pleasant savory taste". This particular writing was chosen by Professor Kikunae Ikeda from umai (うまい) "delicious" and mi (味) "taste". The kanji 旨味 are used for a more general sense of a food as delicious.
The OO MOMMIE product line includes uniquely crafted ketchup, savory jam, mustard, relish and chutney, specifically created as part of a progressive industry movement to bring restaurant quality flavor choices to the home cook. This is the foundation of their pursuit to rediscover the essence of forgotten and lost condiments from the 18th and 19th centuries while giving them a modern flavor profile.
Through years of creative development, OO MOMMIE brings an original collection of products to the vast and expanding consumer marketplace. Their carefully crafted flavors are a viable alternative to the more common culinary offerings.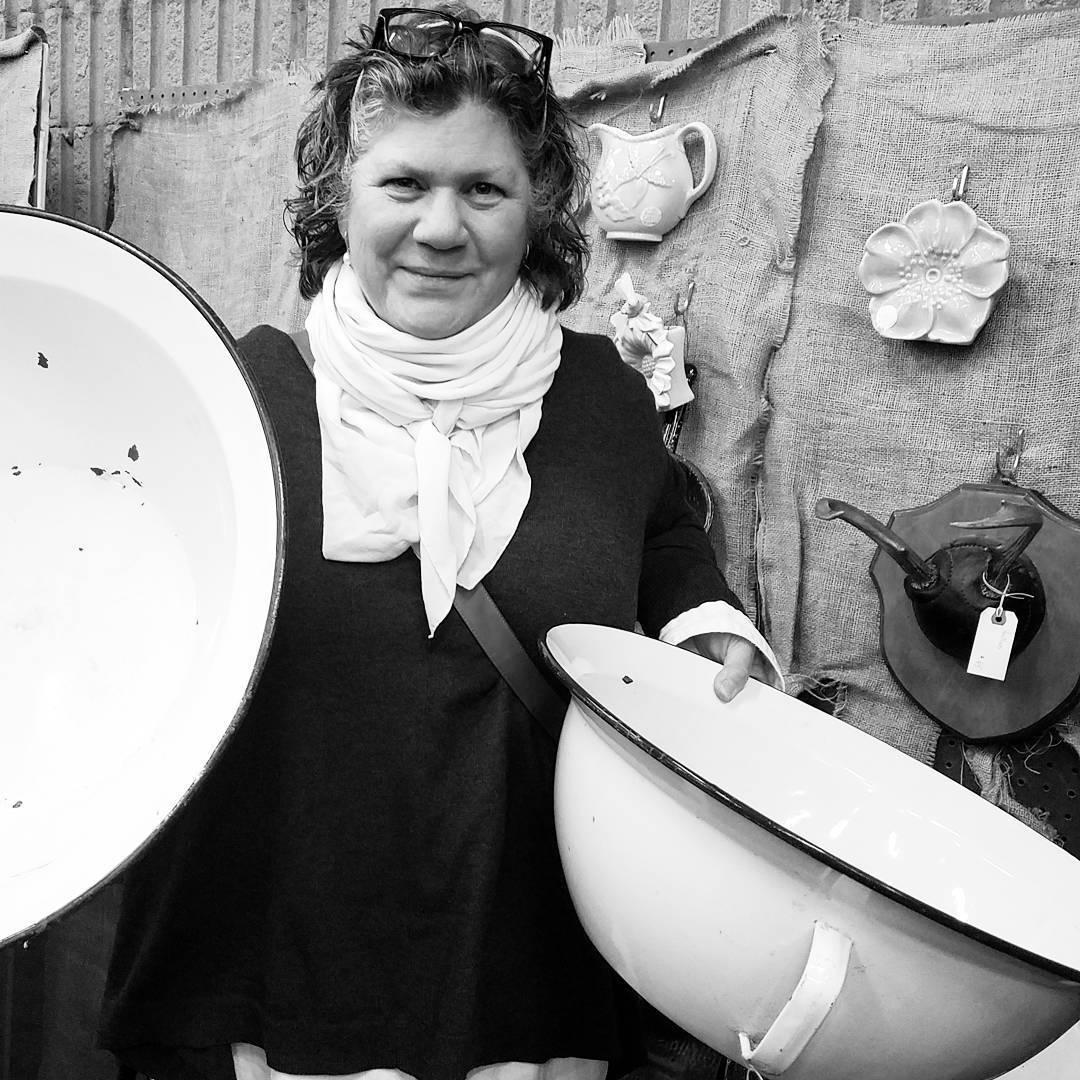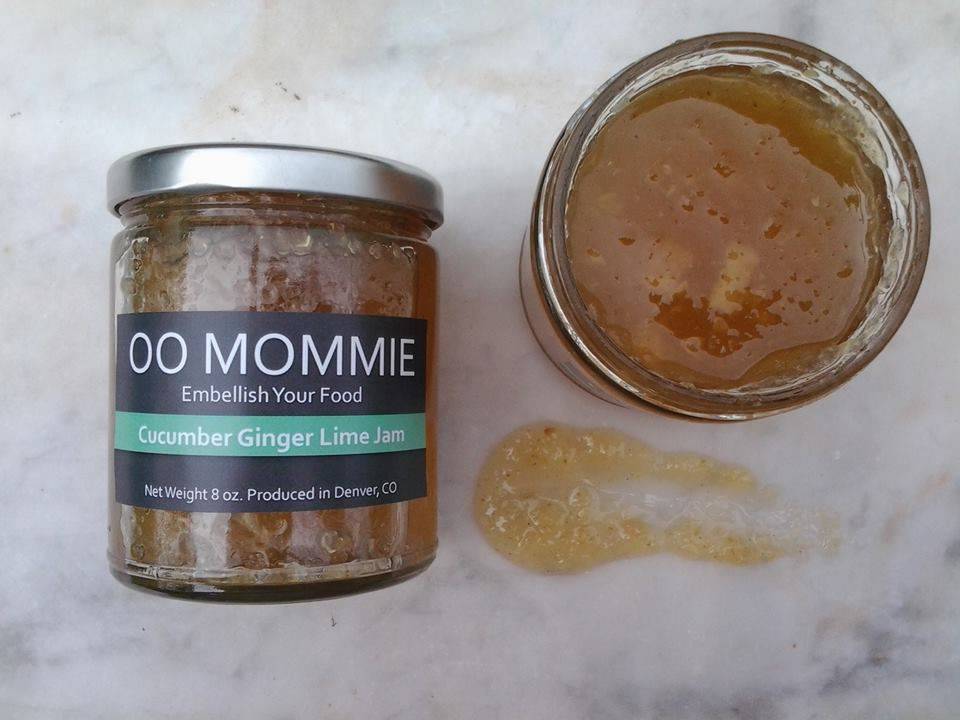 FOUNDER
Amy Hoyt was the owner of a Park Hill bakery called Bobby Dazzler in the 90's and learned how to can jams to accompany their fresh breads. After the bakery closed, she continued canning and developing recipes to give as gifts and use in her own pantry. Eventually, a once a year obsession grew into a year round compulsion as ingredients came into season. Amy talked about a line of condiments for about a year and then in the fall of 2013, she decided to choose the name, logo and first local show. Thanks to great customer support, Amy made things official in the summer of 2014 by reorganizing the business and acquiring a wholesale license.
Amy always had a clear vision of what she wanted to create and didn't see anything like it on the market. She was partially inspired by the farm to table movement in which local chefs use what is available and in season to drive their creative expression. She was primarily inspired by the farm wives and victory gardeners of the first half of the 20th century, most of whom did not have the influence of the industrial food complex to dictate that a condiment was limited to tomato ketchup, mayonnaise, yellow mustard and pickles. Those women created amazing condiments from what was in their gardens. And if you think you'll find no more than canned tomato recipes, Amy suggests you pick up a vintage canning/preserving book and let your mind be blown. OO MOMMIE is a vehicle for her own creative expression. Utilizing fresh, seasonal ingredients and inspiration from the past, Amy gives life to something beautifully modern and delicious.
Amy grew up on a midwestern farm, where delicious, fresh food was always important in her family. Her mother has an adventurous spirit and a great palate. She was always trying new gourmet trends, foreign cuisine and cooking techniques, and would always throw amazing dinner parties. Amy remembers the kitchen being the most important room in their house and where she spent most of her time as a child, so she supposes it was natural that she became a chef.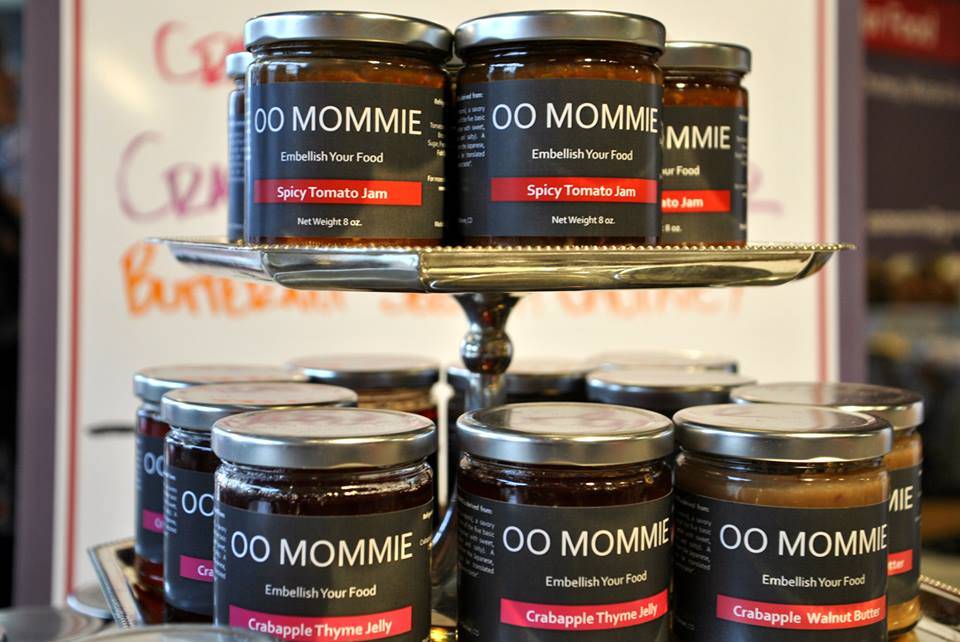 The OO MOMMIE condiment line provides an opportunity for the home chef to break from the limitations of the standard staples ketchup, mustard, mayonnaise and salsa. Their goal is to exploit the rapid trend of rediscovered flavor combinations currently being offered in restaurant menu selections. With the infinite array of recipe possibilities such as glazes, vinaigrettes, marinades and sauces, OO MOMMIE brings a fresh new perspective to the condiment world.