Pasta Poetry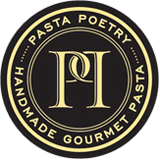 Pasta is the star and the sauce is the supporting role!
Making gourmet pasta is Linda Scheibal's passion. From Calistoga, California in beautiful Napa Valley - it is her pleasure to share with you Pasta that is Poetry.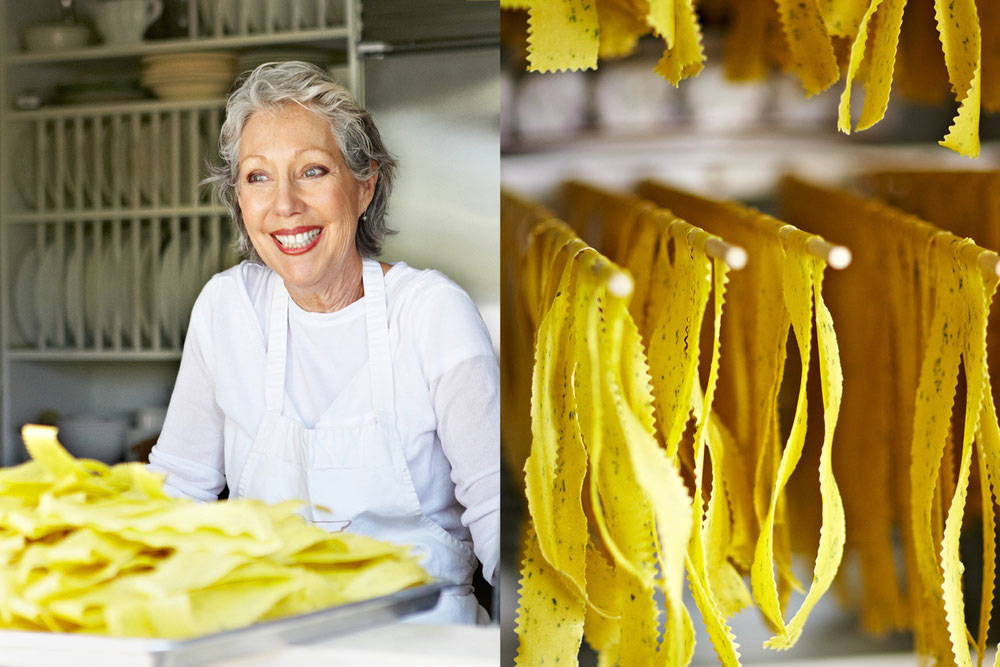 FOUNDER: Linda Cerda Scheibal
STORY
From its humble beginnings as a way to preserve wheat to the gourmet delicacy it is today, pasta has become a star in the culinary world. Linda Scheibal found her mentors in northern Italy, on one of the world's most glorious lakes, Lago di Garda. Her teachers were full of veneration for the legendary art of pasta making and imparted to her the importance of preserving it for future generations. It is a complete food, nutritious, delicate and beautiful. It is a vehicle for pure sauces that are traditional and stand the test of time. It is her pleasure to bring this classic cuisine to you.
Before founding Pasta Poetry, friends and family continually asked Linda to make pasta, but it was difficult to charge them. Ultimately, many encouraged her to sell the pasta at farmers' markets locally so they could buy it. So for fun, she sought out beautiful clear packaging to show the colors and beauty of the pasta, and began to sell at markets. Artisan purveyors approached her at one of the first markets she attended and asked to meet. The rest is history, and thus the inadvertent beginning of Pasta Poetry!
Linda believes the largest differentiator between her and other brands is her gorgeous handmade pasta which stands on its own with regard to flavor, texture and nutritional value. It is a testimony to the old country attention for the highest quality of pure and unadulterated flavors. Pasta Poetry uses the highest quality semolina and real whole eggs. They roll small batches and air dry for several days. The result is a product of superior quality that honors its origins.
Linda views pasta as a culinary art form: one that lost its beauty when it crossed the ocean to find a home on the commercial shelves of our very commercial supermarkets. She obsesses over ensuring every batch is "beautiful", packed by hand and accentuated by their elegant packaging. Pasta Poetry makes pasta for their customers the same way they make it for family and truly believe their pasta is the best on the American market today!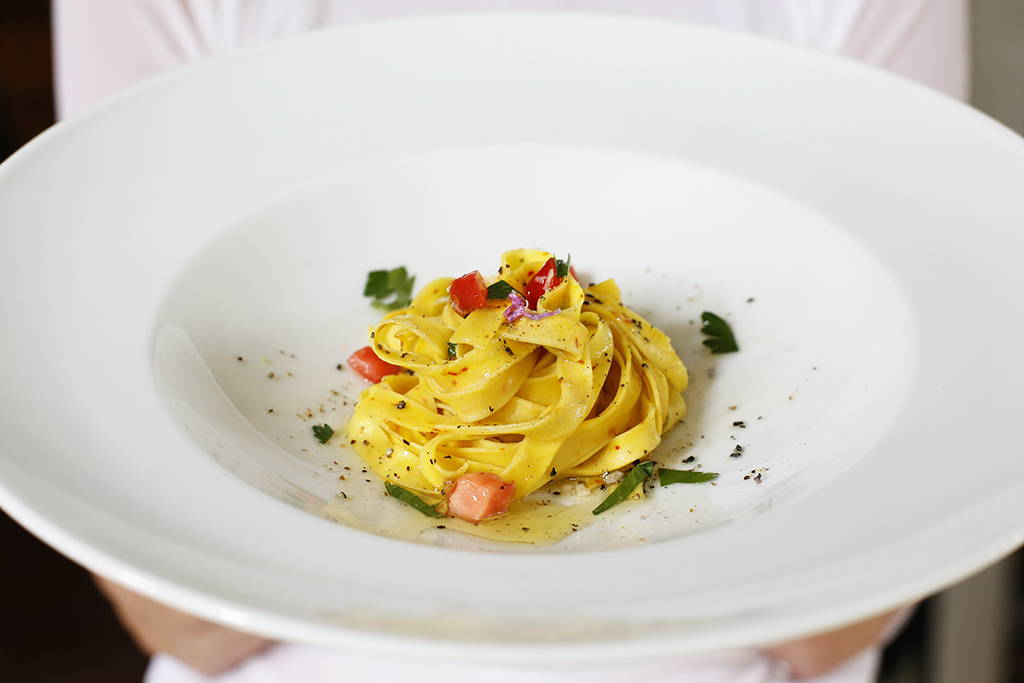 THE STEPS
Making pasta from scratch is the ultimate exercise in instinctual cooking, a method that gets only stronger with practice, and yields dividends.
With time and a little effort, a versatile pasta dough — made of just flour and eggs — can take infinite forms.  
Whole egg, x-fancy organic durum flour and pure dried spinach are the ingredients Linda gets ready for kneading.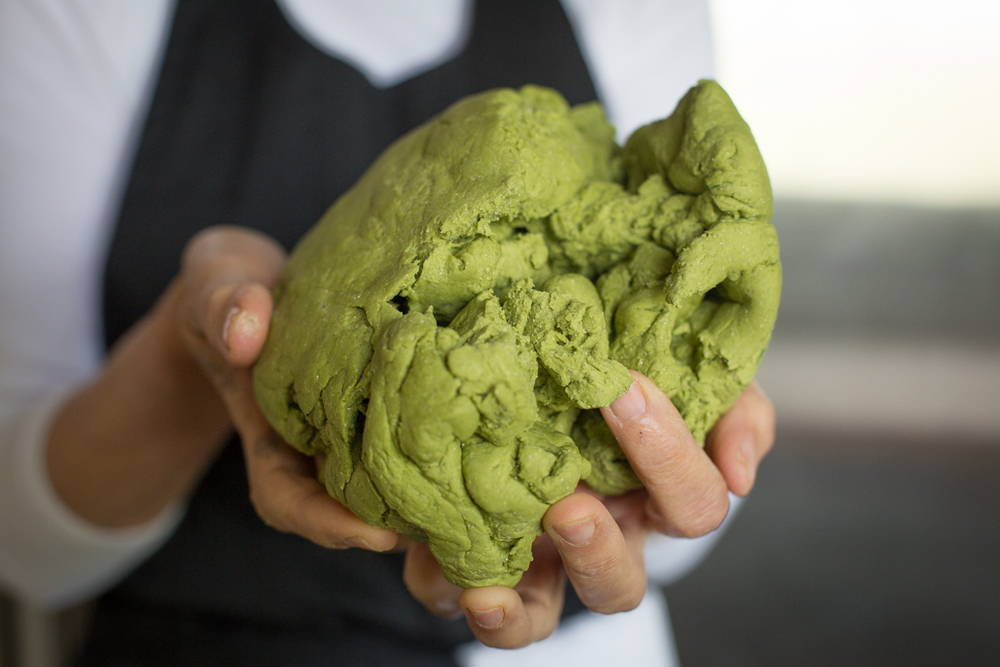 Fresh dough for Spinach Fettucine.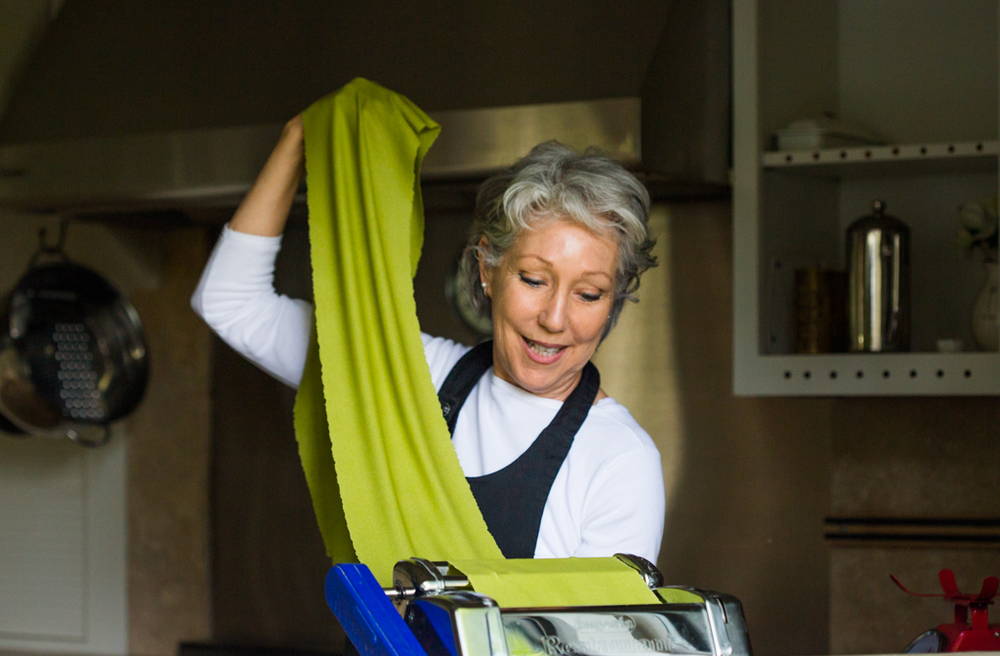 Laminating pasta into sheets. Rolled pasta is infinitely more delicate and easily digested than the denser extruded pastas.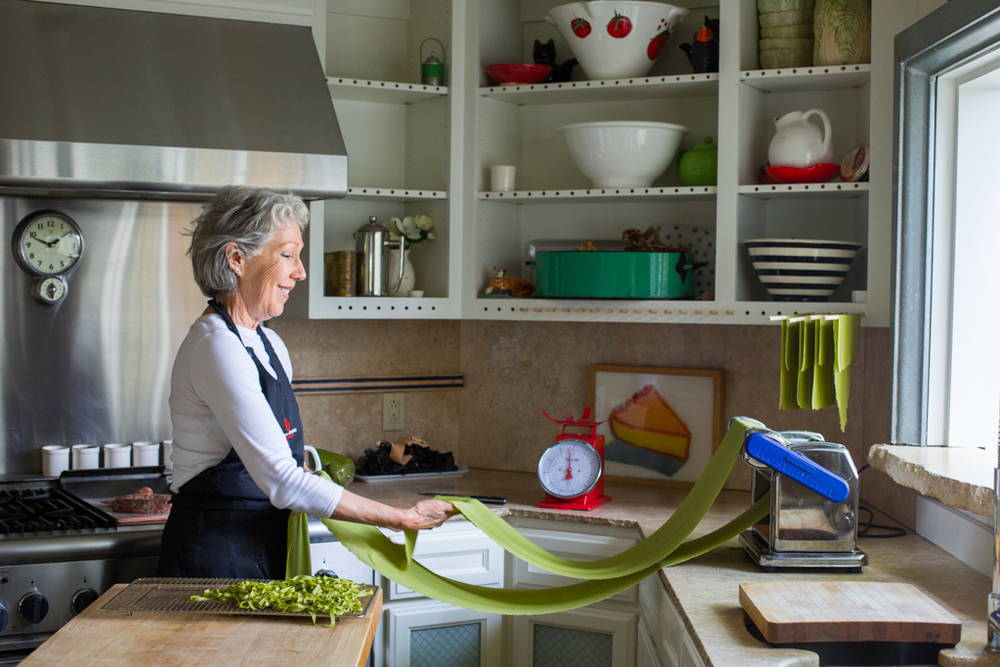 Rolled pasta can get up to 20′ long! The more it is rolled the finer the texture.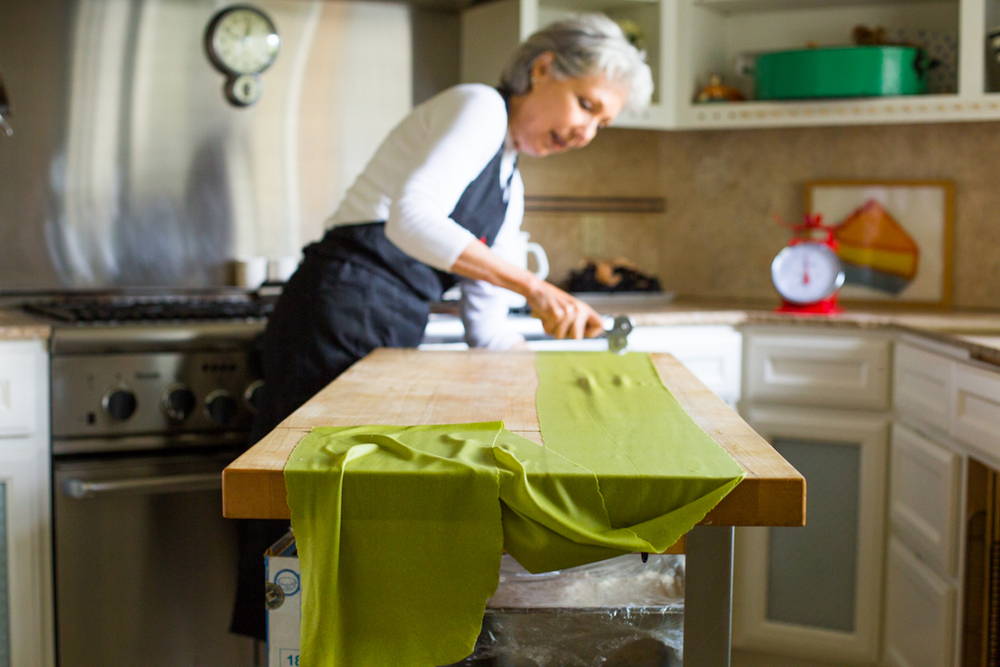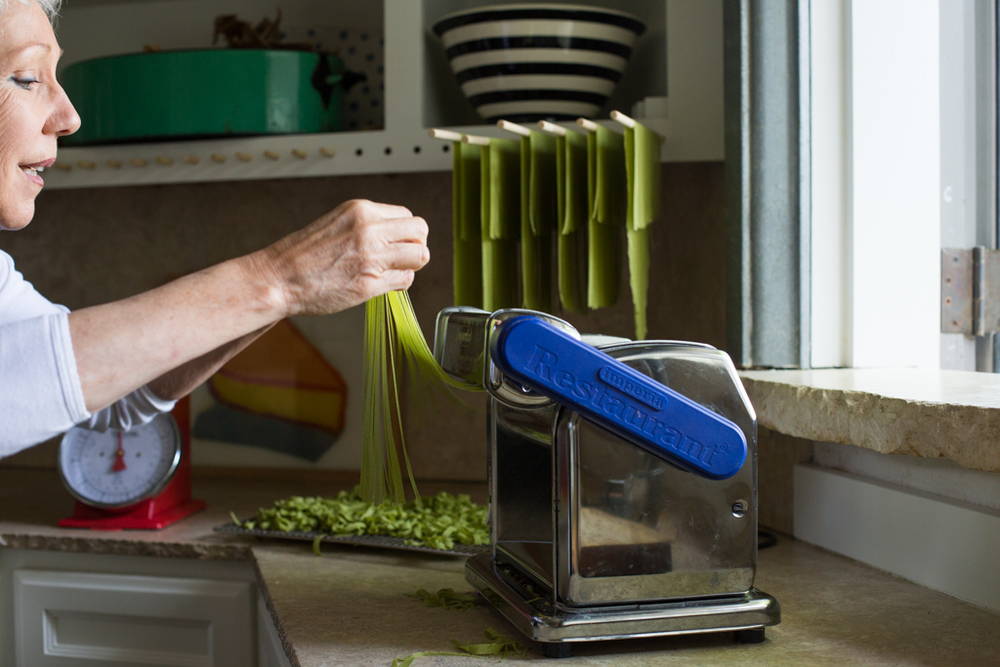 The width of rolled pasta changes the mouth "feel". The exquisitely fine capellini is dramatically different from its wider weightier cousins- fettucine & pappardelle.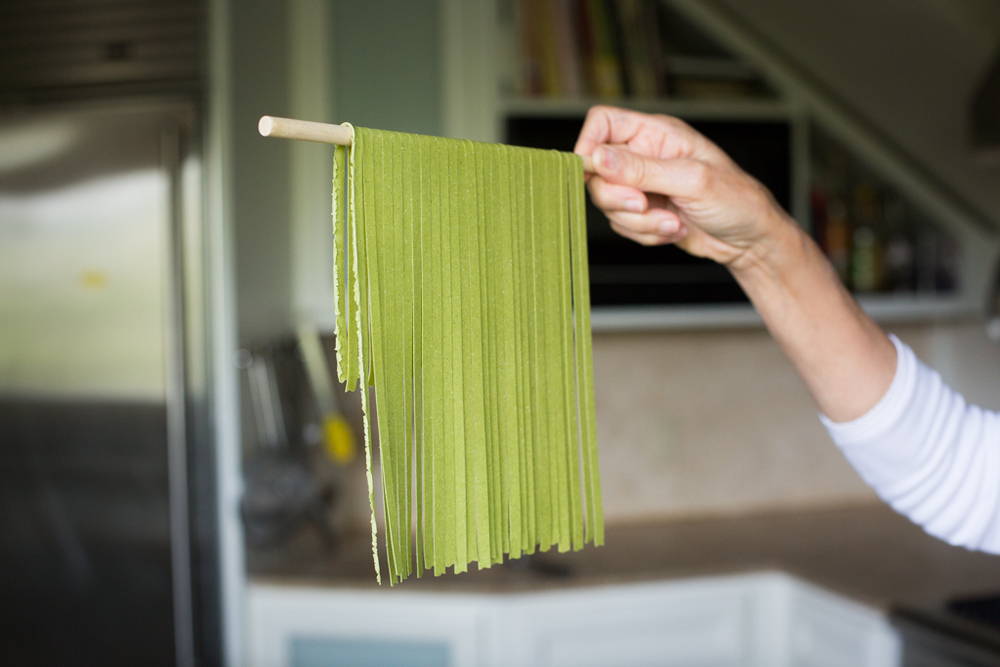 Fettuccine! This beauty cooks in 1 minute after naturally air dried.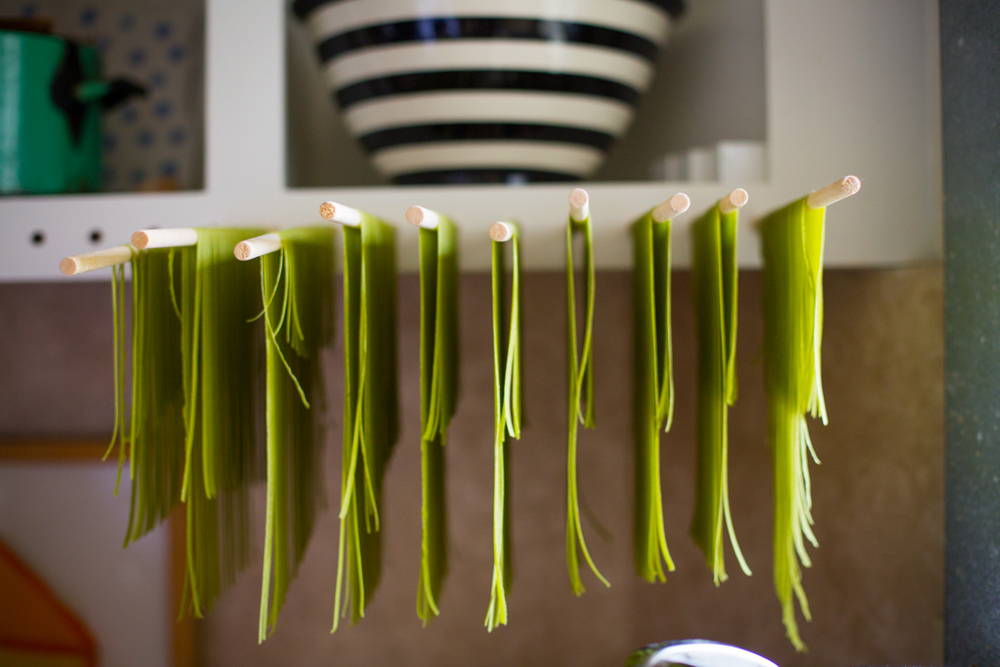 Drying….2-3 days will render the pasta durable for at least a year to come.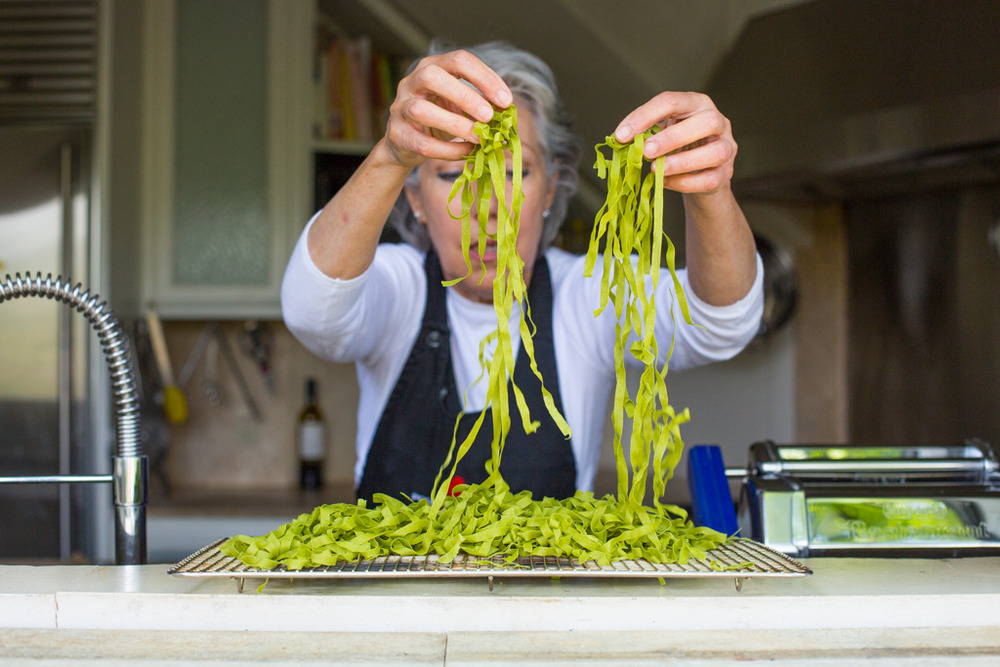 Air drying on the windowsill. Curly pasta will stay curly!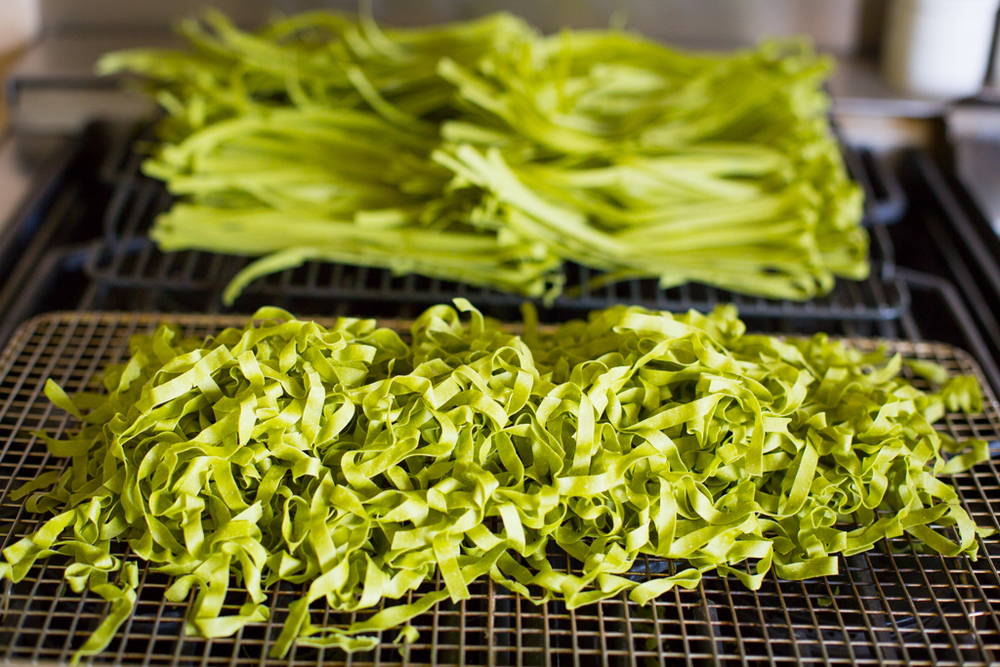 Curly and straight pasta…again the shape will affect how the palate "tastes" it!