RATIO

Automated brewing for the pour over enthusiast, designed & hand assembled in Portland, Oregon. Introducing the Ratio Eight, a new equation for beautiful coffee. The Ratio Eight coffee machine combines precision brewing techniques, top-quality construction, and a design that will elevate any environment. Designed for perfect partial batch brewing from 16 to 40 ounces, with a variable brewing algorithm to precisely mimic hand-made pour over coffee.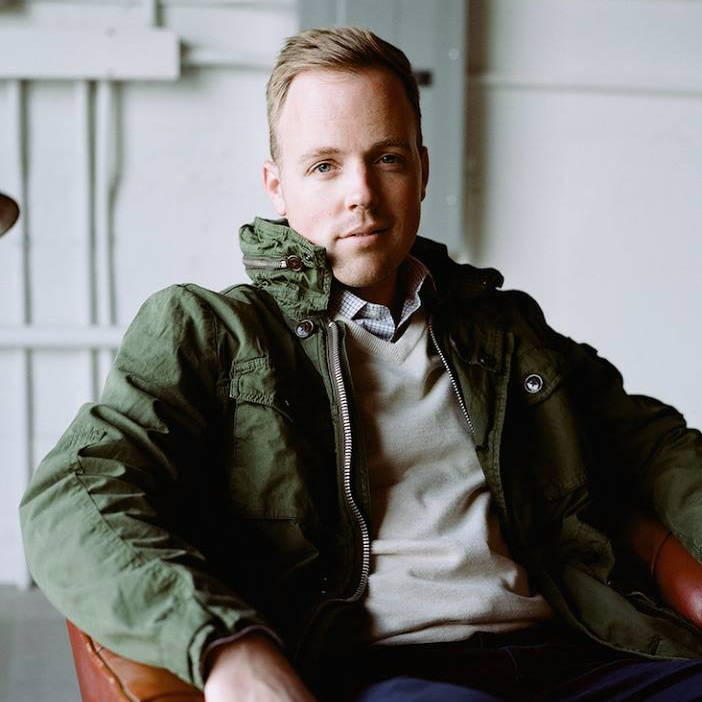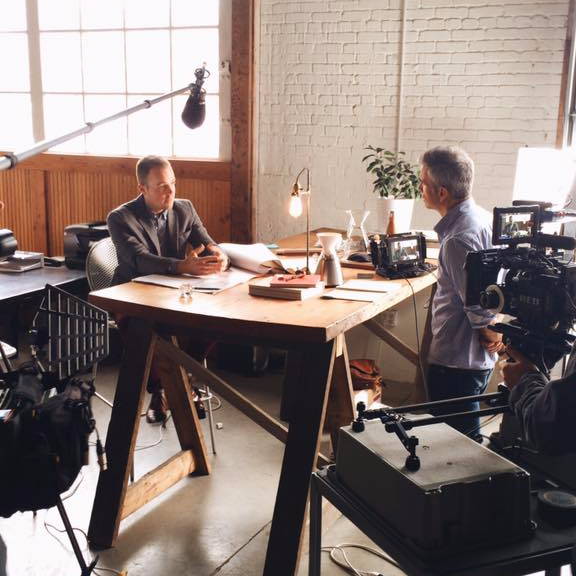 FOUNDER
As a retailer of coffee equipment through his first business, Clive Coffee, Founder Mark Hellweg was left wanting a better coffee maker - one that was beautiful, solidly built, with an instantly recognizable form. He also wanted it to be incredibly simple to make great coffee. The Ratio Eight is the result.
Most coffee makers are quite affordable, but tend to be more or less disposable after a year or two. The Ratio Eight is built to last a decade or more, with sophisticated electronics that make it very easy to produce delicious pour-over style coffee.
You have to see a Ratio Eight in person to really appreciate the quality and attention to detail. And you should probably taste the coffee off of it as well. If you appreciate good design and are spending money on good coffee, you have to get into a Ratio Eight.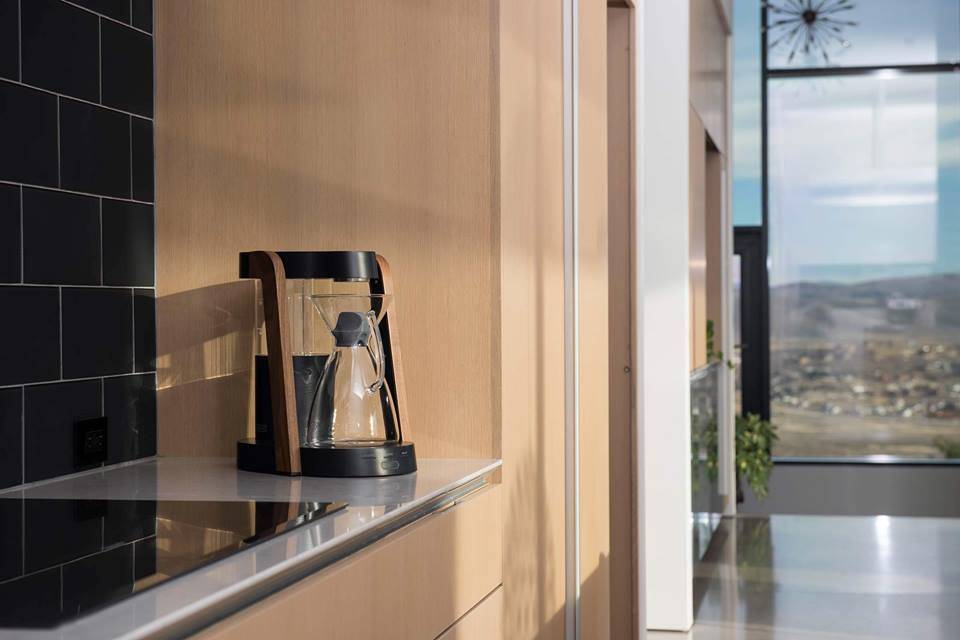 Not just a pretty face
At Ratio, they are scientists and designers. They believe that there is a more delicious, more beautiful cup of coffee waiting for you. They are on a mission to make your mornings, lunch meetings and late, rainy afternoons perfect. Balanced, sweet coffee in stunning pieces of kitchen art. Jealous dinner guests. They believe that these products should last a long time and be backed by incredible customer service. Ready to upgrade?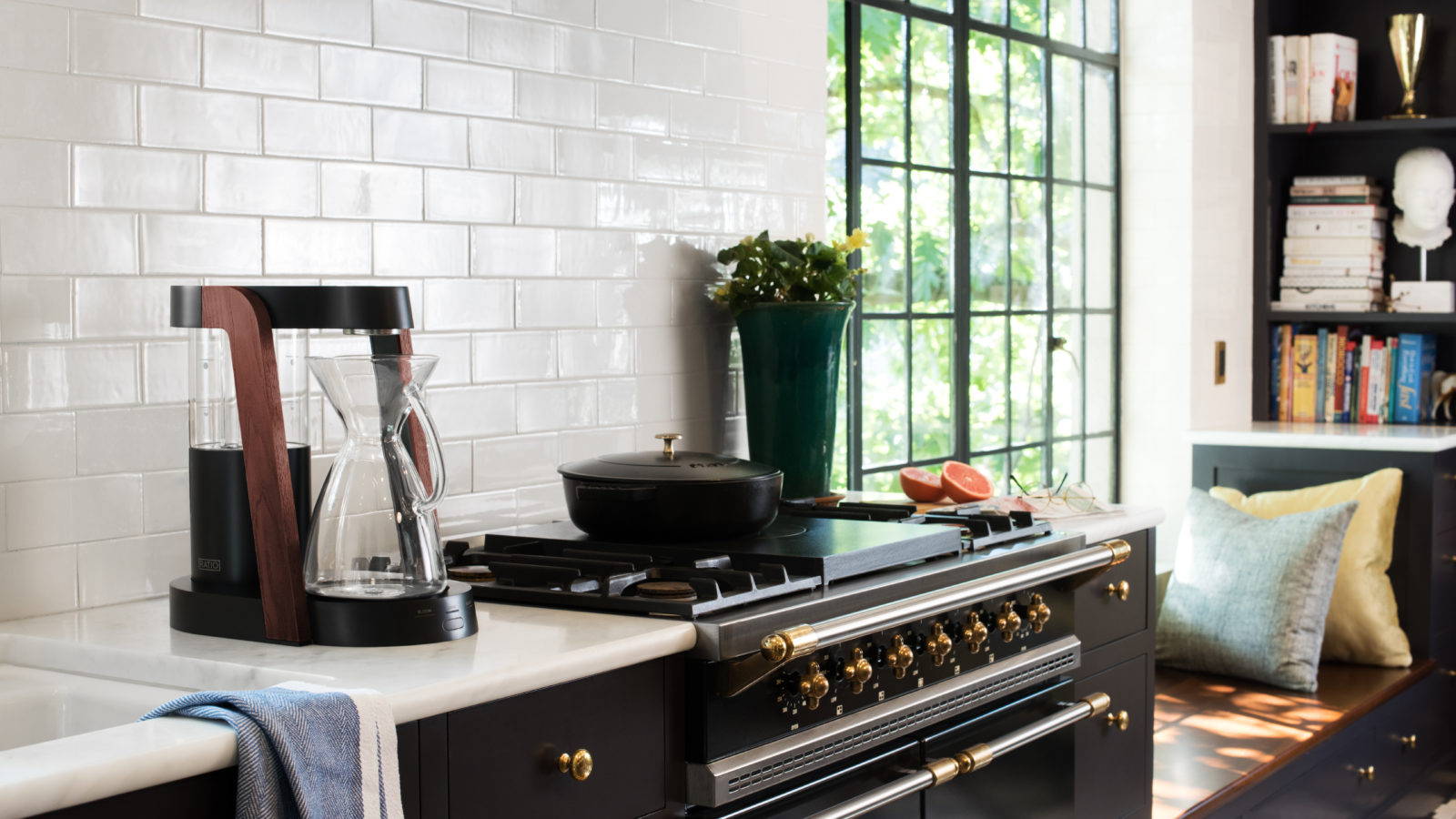 Dynamic Design
It's often said that form should follow function, as if tagging along with its older, wiser sibling. They prefer to think of form and function as colleagues, each challenging the other to be better. They applied this philosophy to the Ratio Eight, seamlessly blending beautiful design with powerful performance. The result is a compelling product design that will beautifully fit into your space.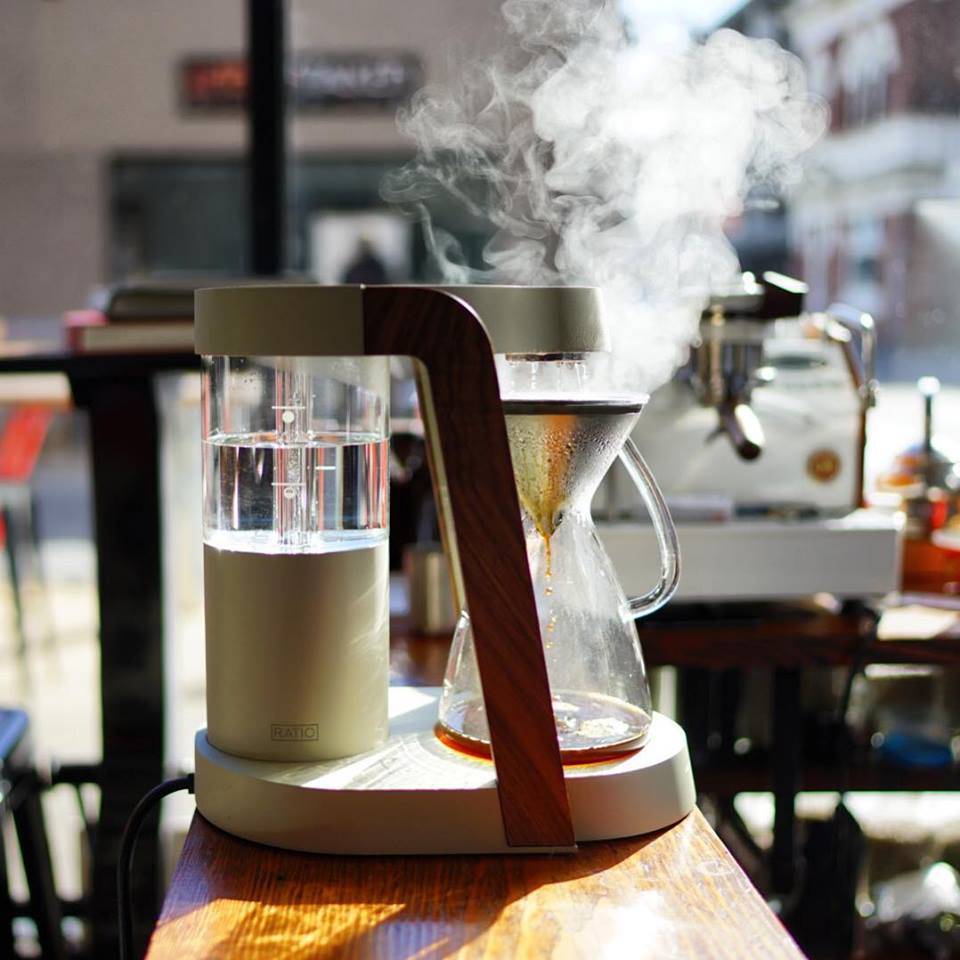 Uncompromising Quality
From the stainless steel shower head, which utilizes a Fibonacci Spiral pattern to ensure even water distribution over the grounds, to the precision machined die-cast aluminum body and borosilicate glass tank — Ratio Eight is uncompromising in quality.
There are coffee machines that make great coffee and there are coffee machines that look great. Ratio is the first coffee machine that is truly both, combining form and function. The materials chosen for the Ratio machine juxtapose the precision of high-tech with the irregularity of natural finishes. Precision die-cast aluminum bases with premium coatings contrasting with figured hardwood.
Designed in Portland, Oregon, every Ratio machine is meticulously assembled by hand. While common appliances often have a built-in obsolescence and a life span of maybe 2-3 years, Ratio is designed to last and backed by a 5 year Warranty.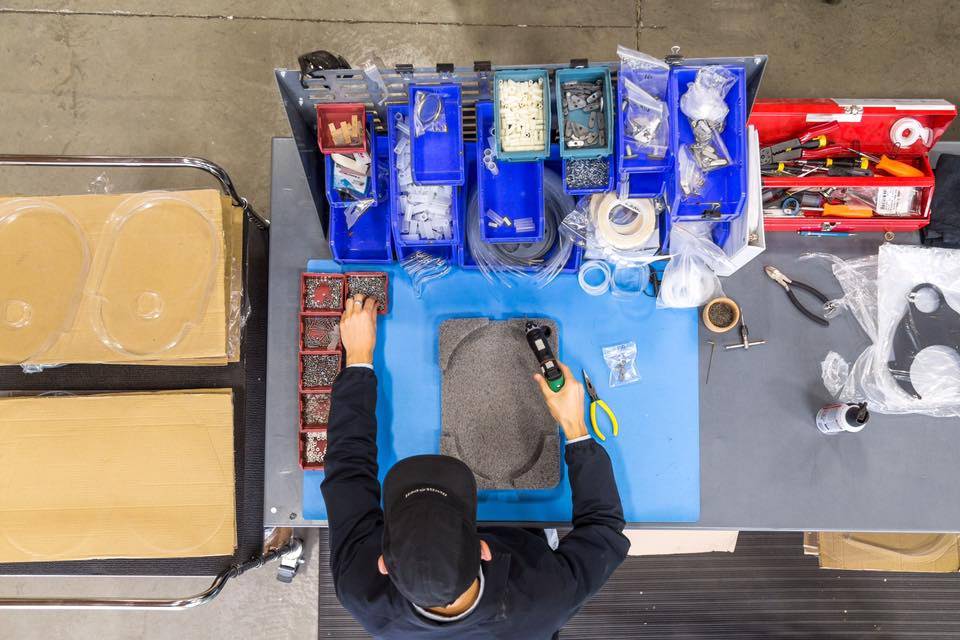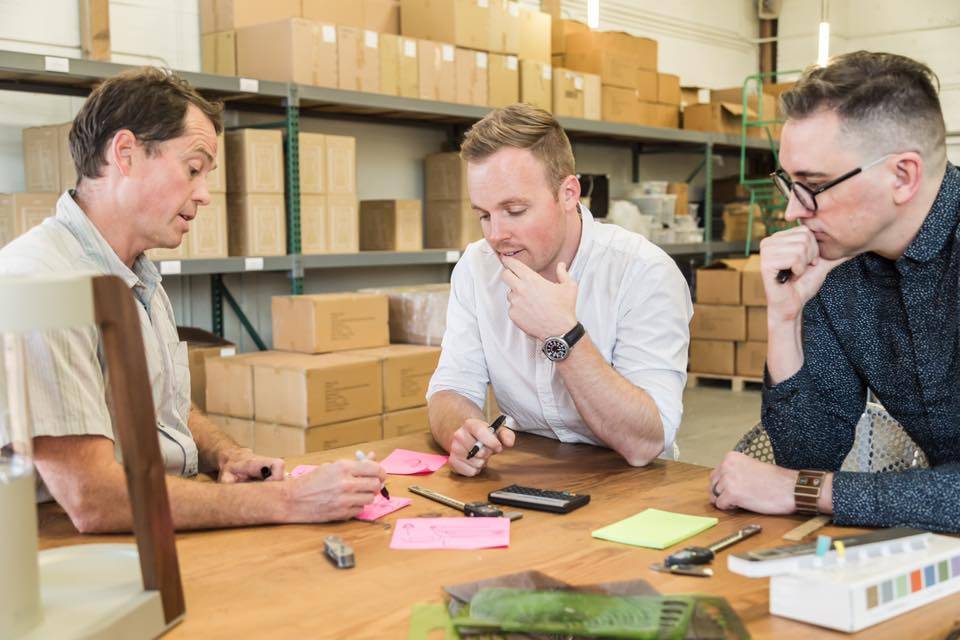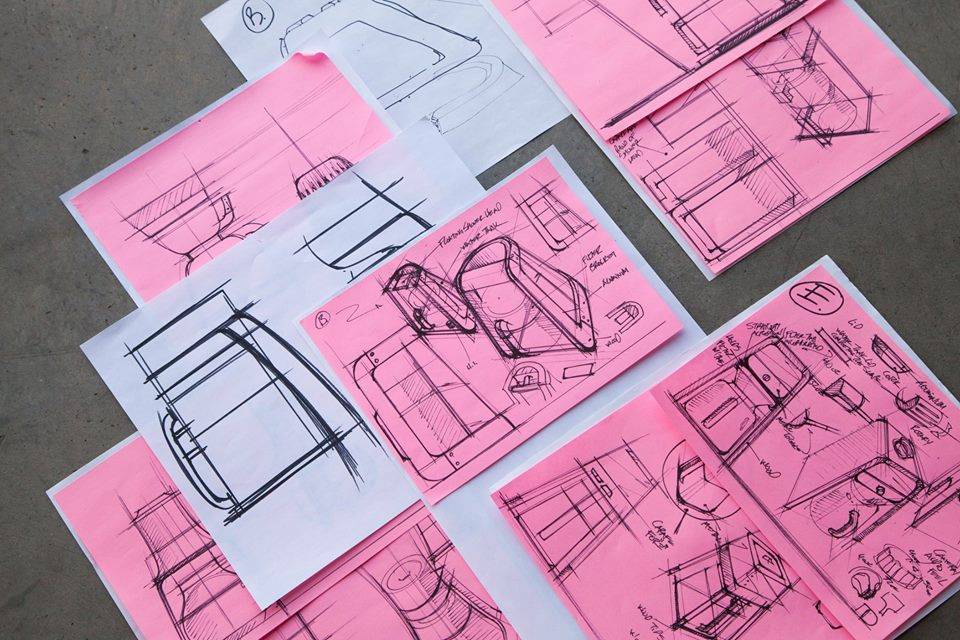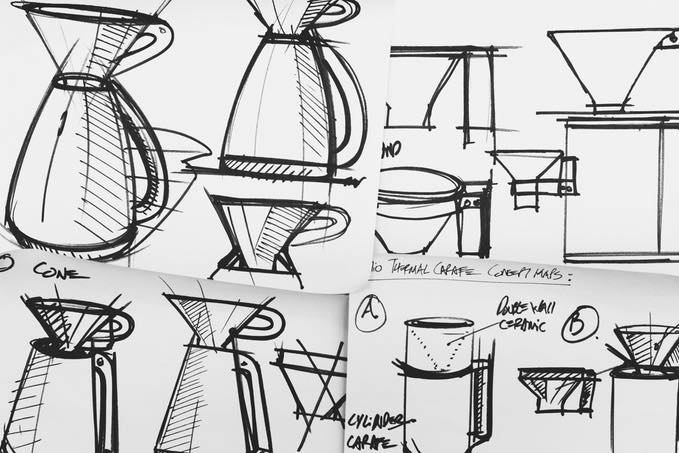 Engineered For Extraordinary Coffee
Ratio is smarter than your average coffee maker. Beneath the exterior is precise brewing science, automated. Ratio is equipped with a powerful heating element. Where lesser machines struggle to maintain the optimum temperature – brewing either too hot or too cold – Ratio delivers water at or near a temperature of 200°. Gathering feedback from champion baristas and our customer base we have developed a machine that emulates a manual pour-over, fine-tuned to provide a sweet cup that lacks bitterness.
Hot water poured over fresh roasted coffee causes a bubbly interaction called a "bloom." The control board of Ratio applies a bloom cycle that allows the bloom to settle down before delivering the rest of the hot water. The result? More evenly extracted grounds and a more amazing cup of coffee.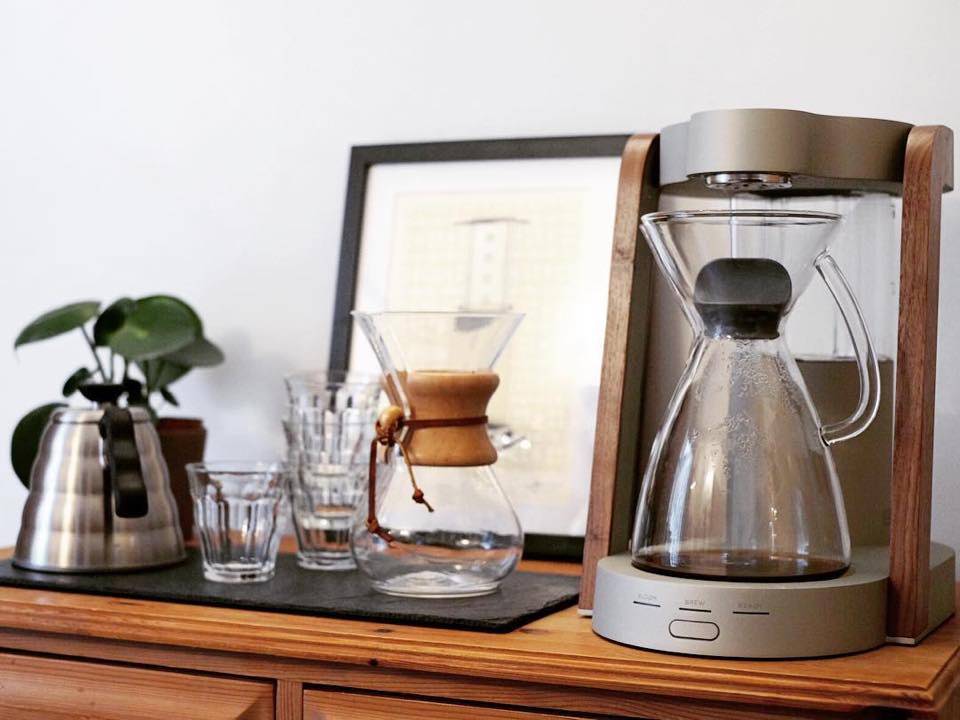 Less Thinking And Better Drinking
Sometimes you just want a great cup of coffee without having to think about time, temperature, and other variables. Ratio agrees, which is why their coffee machines have just one button and no complicated programming. The subtle white lights on the front of the machine will tell you what's happening with the brew cycle, but you probably have better things to do like catch up on your morning read. Ratio won't mind at all. Whether a 40-ounce carafe for the party or a 16-ounce cup for the road, both should be equally easy and delicious. That's why they designed Ratio to automatically determine the amount of water you've added to the tank and adjust the brewing time accordingly.
You shouldn't have to be a trained barista to make great coffee, and you shouldn't have to be an engineer to clean your coffee maker. After brewing, simply rinse out the sturdy glass carafe with hot water, discard or compost the used paper filter, and you're done. For deeper cleaning every other week or so, Ratio cleaning detergent will keep the water tank and carafe sparkling clean.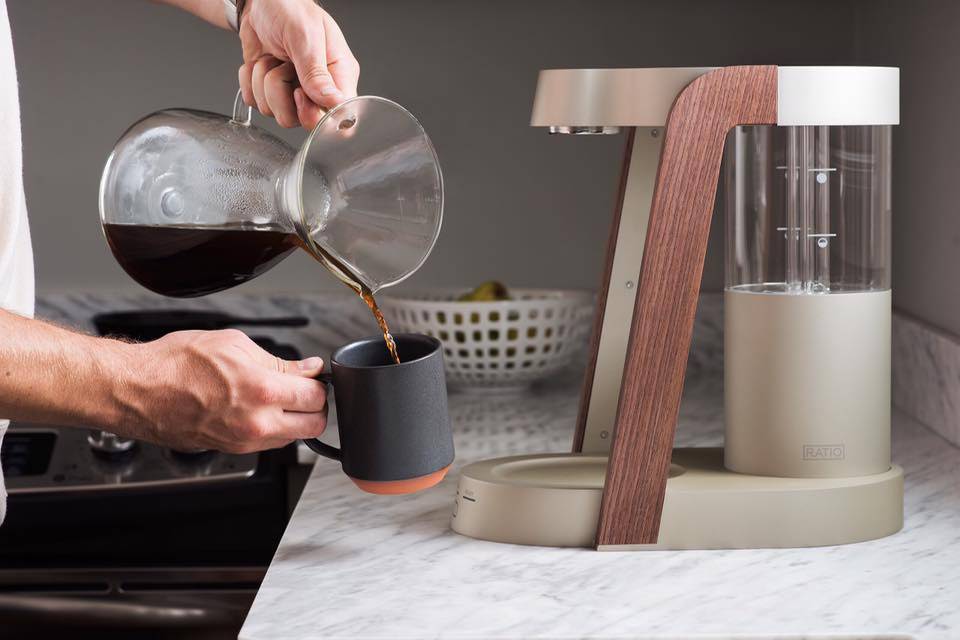 What People Say
"Blown Away!
It is incredibly solid and to my eye, there is not one piece of this machine that was overlooked. The coffee is the best I have ever had, period."
Matt
"Consistenly Amazing!
What's remarkable about this machine is how consistently excellent the coffee comes out – smooth, rich, clear and just the right temperature."
Erick
"Worth the Wait!
While the coffee is important the esthetics are outstanding and as some have said it is a "work of Art" to be displayed."
Rap3
"After a Few Months!
I continue to love the machine, gave away my old, loyal Mochamaster… I love the Ratio. It provides the best brew ever!"
Dr Kaplan
"Superb Coffee!
The coffee is notably superior in taste to what I have been previously making."
Arlene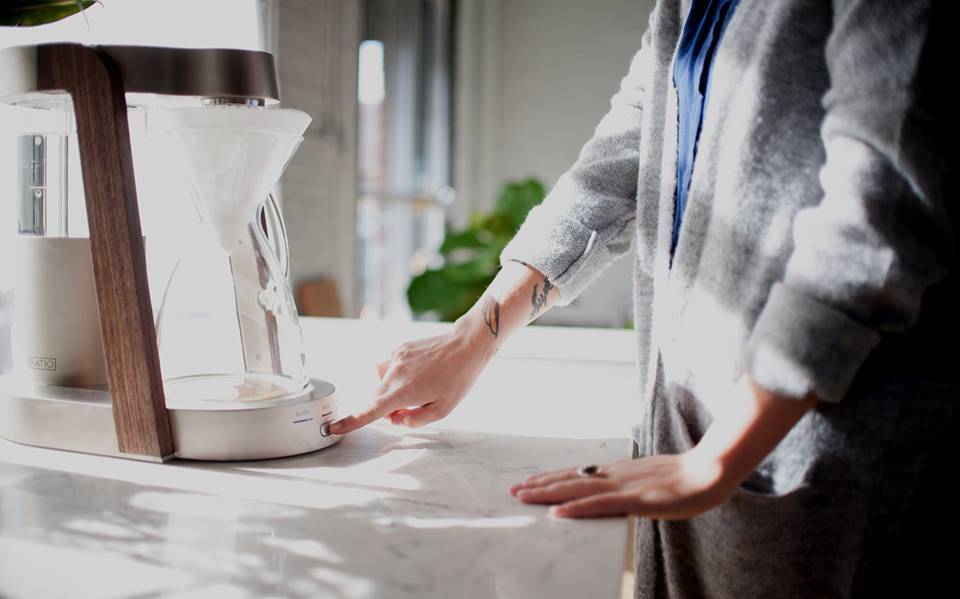 RATIO EIGHT FAQ
Why is it so expensive?
Great question. Ratio overbuilt this coffee maker because they were tired of cheap coffee makers with plastic and flimsy stainless steel. They wanted real wood, cast aluminum, beautiful paint and to have it built by hand in Portland. Ratio thought that a coffee maker that had handblown glass would be beautiful and would improve the taste of the end product. The good news is that they were right – it is awesome. Is it expensive? Yes. At $4 for a cup of coffee at a nice cafe, however, the Ratio will pay for itself in about 6 months.
How does it work?
The Ratio uses no pumps or solenoids. Water is heated with a 1,600 watt heating element to boiling in 15-20 seconds. As water heats, it generates pressure. The Ratio harnesses this pressure to send the water up through the inlet tube. This tube runs through the top of the brewer and connects to the brew head. The water is distributed by a Fibonacci shower head to mimic a manual pour-over. In the end, the coffee brews at an optimal temperature that meets SCAA Gold Cup Standards.
Is there a hot plate?
No. Adding heat to brewed coffee ruins the flavor within minutes. The Ratio glass carafe is thick, tempered borosilicate glass, and with the lid in place it keeps the coffee hot for about 15 minutes. If you will not be drinking the coffee immediately – please check out the thermal carafe.
Are there any plastic parts?
FDA-grade silicone and a single BPA-free plastic component are used internally. The plastic Ratio has incorporated into the Ratio Eight is medical grade quality. Made of polysulfone, this food-grade quality plastic is FDA certified and a NSF compliant material.
Can the glass carafe be run through the dishwasher?
Ratio does not recommend putting the Ratio glass carafe in the dishwasher. The Ratio carafe is made of tempered borosilicate glass, similar to laboratory glass. After each brew, they recommend rinsing the carafe in warm tap water, using a drop of dish soap if you'd like. You may use the Ratio Machine Wash as frequently as you'd like to remove mineral buildup and coffee stains.
Can a Chemex carafe be used with the machine?
The Ratio Eight uses a magnet in the carafe to detect if it is safe to deliver hot water. Other coffee makers use a mechanical button that the carafe pushes against to turn the machine on. The trouble with these mechanical buttons is they tend to wear out over time, and often get stuck in the "on" position. Using a magnet eliminates this moving part. Unfortunately, the Chemex carafe does not have this magnet, so at this time it cannot be used with the Ratio Eight.
What filters can be used?
You have your choice of filter to the Ratio carafe. This can either be a conical paper filter (such as the Chemex paper filter FC-100 or FSU-100) or a permanent stainless filter like the Able Kone for Ratio. Able designed their branded filter with large batch brewing in mind. Whether you prefer 15 or 40 oz. brews, you can ideally extract the sweetness from your coffee – all without paper waste.
Where is the Ratio Eight manufactured?
It is assembled in Portland, Oregon out of custom parts made for them overseas and in the Pacific Northwest. The Ratio Eight is assembled in Taichung, Taiwan by their partner that they have been working with since 2012. They regularly visit each of their factories in person to ensure an exceptional level of quality in every aspect of the operation.