Red Rooster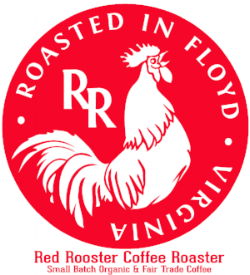 A story of passion, dreams, and an unparalleled commitment to quality, Red Rooster pursues excellence in small batches, with a focus on direct trade, fair trade, organic, and transparent coffees, all roasted one block from the only stoplight in Floyd, VA.

Established in 2010 in downtown Floyd, VA (pop 432), Red Rooster was created with the simple notion of roasting excellent coffee for the owner's existing coffee house, The BlackWater Loft. Co-owners (and husband and wife) Haden Polseno-Hensley and Rose McCutchan soon found that their passion for carefully sourced and meticulously roasted specialty coffee was shared by customers around the region. Today, Red Rooster is one of the country's premier specialty coffee roasting companies, offering a multitude of exceptional Single Origins, Organic and Fair Trade blends, Direct Trade coffees, transparently traded coffees, and select microlots from around the world.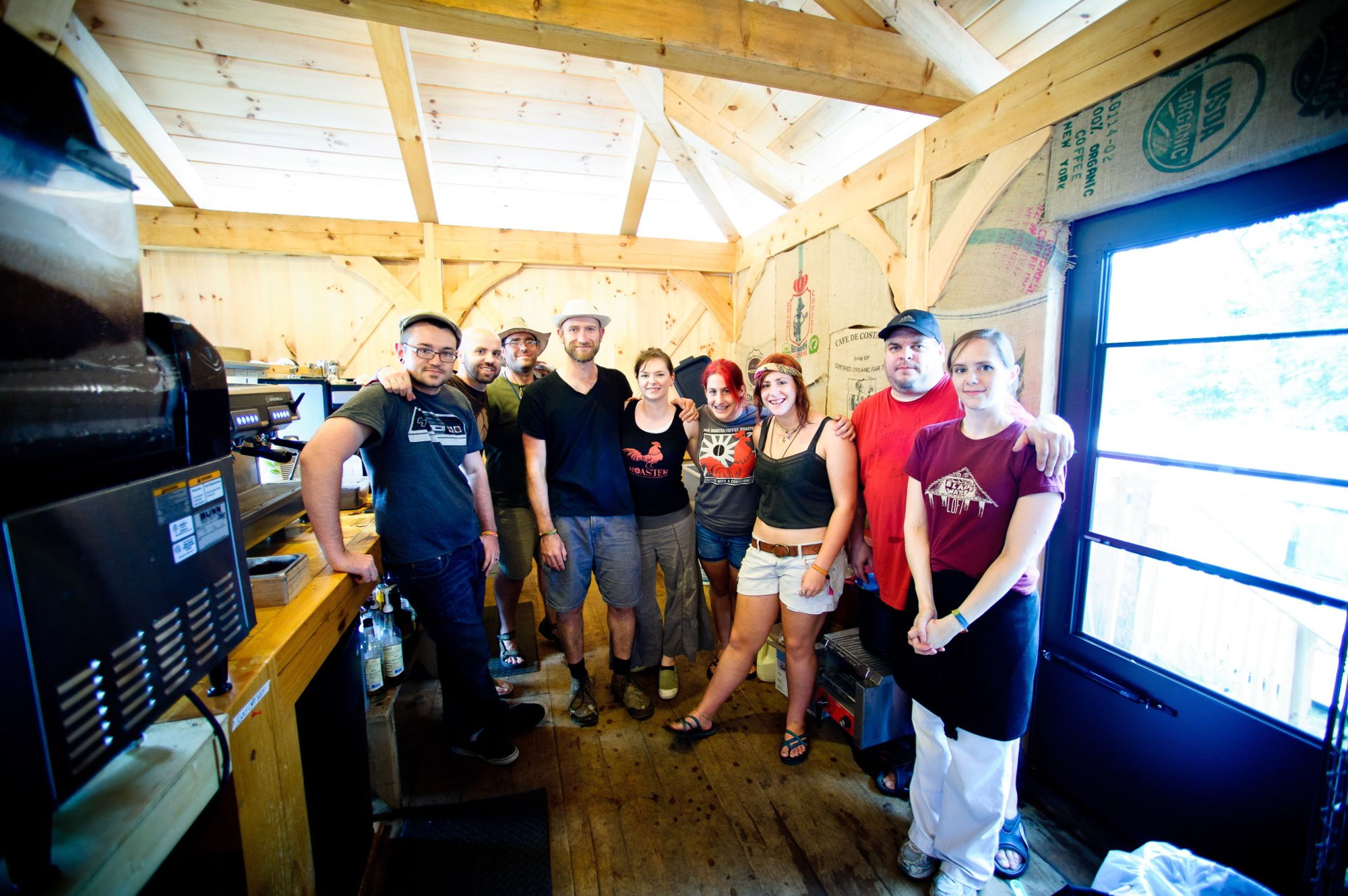 PROCESS
A great cup of coffee begins with the work and vision of the specialty coffee farmer, whose attention to detail in the growing and picking process is perhaps the most important step in a chain of events that leads to excellent coffee. After the ripe fruit is picked, the coffee is then processed in a variety of methods, the most popular being the Washed or Wet process. Processing coffee is among the most delicate procedures in the supply chain and ultimately determines the quality in your cup. Red Rooster receives hundreds of samples of coffee every year, which they sample roast and cup for quality before deciding whether or not to purchase. Upon receiving green coffee in their facility, they sample roast and cup the coffee again to compare the quality and determine the best roast profile for that individual coffee. Only then does Red Rooster begin to roast the coffee in production and offer it to their customers.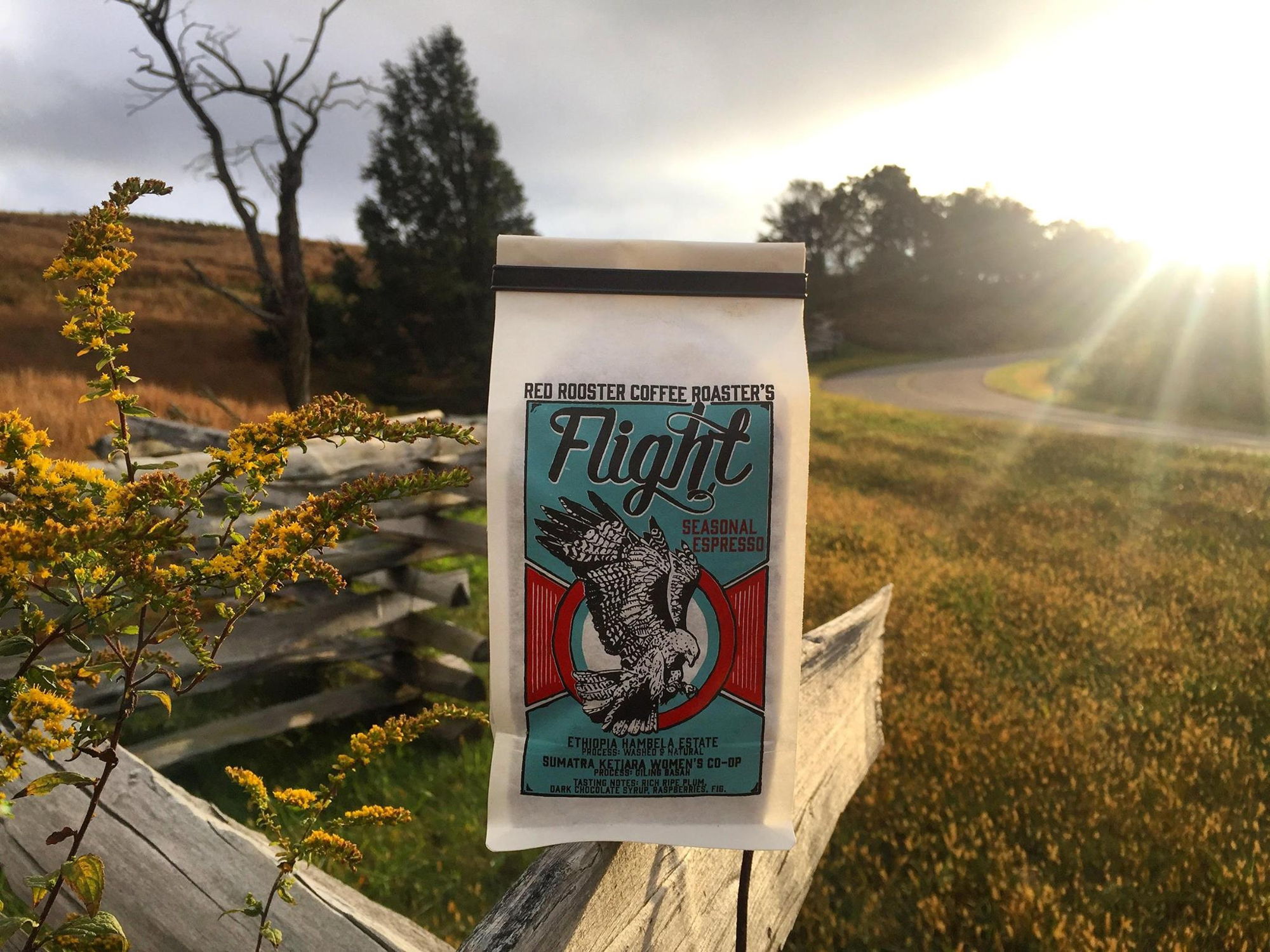 COFFEE WITH A CONSCIENCE
From the very beginnings of Red Rooster, they have operated under three main ethical tenets. First, they source all of their coffee as responsibly as possible, meaning Red Rooster uses Organic and Fair Trade coffees for all of their blends and many of their single origins. When their coffees are not Organic or Fair Trade, they are of premium quality, transparently sourced from estates and farms that are known to treat workers equitably and take care of the land. In some cases, Red Rooster is even able to buy coffee from farmers and traders in the country of origin, meaning more money flows into the country and farmers can take better care of their coffee trees and their families. Secondly, Red Rooster has always strived to operate sustainably in their daily operations by offering biodegradable coffee bags, having bags hand-printed locally using water-based inks, composting their chaff with local organic farms, and minimizing their footprint by recycling and reusing within their facilities. In fact, Red Rooster co-owner, Haden, was a founding member and president of the local sustainability non-profit, SustainFloyd. And finally, as a family business, Red Rooster has always strived to do their part to help create a vibrant local community by hiring locally, providing a living wage and healthcare to their employees, contributing to local charities, and participating in local fundraisers all with the intention of developing into an economic and social anchor in their small rural community.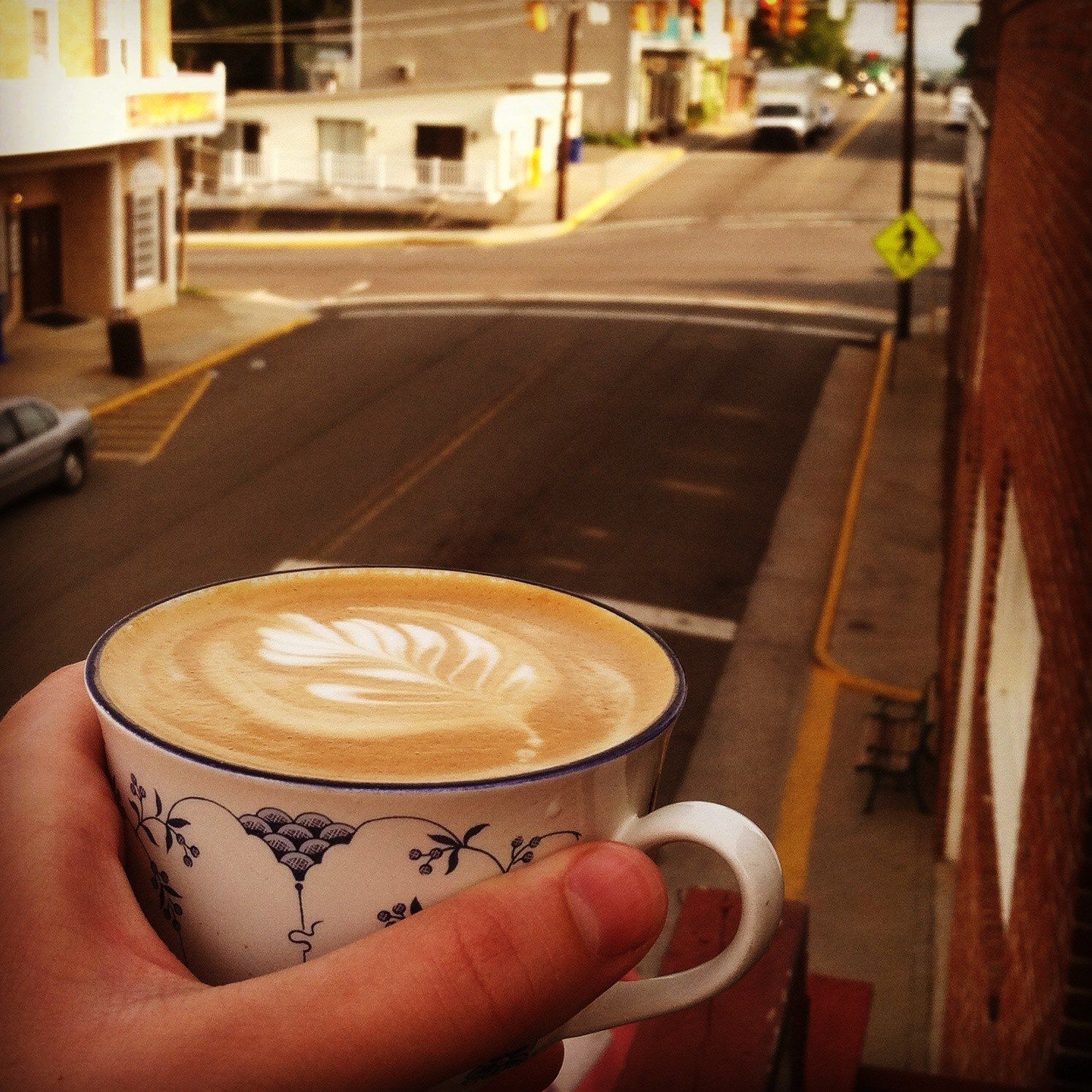 FOUNDERS
Haden Polseno-Hensley
After a 5 year stint with the National Park Service in the Grand Tetons, Haden received his MFA in Creative Writing while living in Alaska, then worked as a carpenter to support his writing habit. After a half a year in Italy, he moved back to his hometown of Floyd, VA, married his high school sweetheart and followed her into the coffee industry. He started as the roaster, bagger, distributor, and salesman for Red Rooster, but today he's happy to have people working for Red Rooster who are better at all those things.
Rose McCutchan
After working in the professional food service world in NYC for several years, Rose moved home to Floyd, VA to open a small cafe with her mother and sister. After six years in business, Rose decided to up the cafe's quality by investing in roasting coffee in-house. For this task, she conscripted her husband, Haden, and the two began Red Rooster with the help of friends and family. Today, Rose continues to manage the coffee shop, The BlackWater Loft, while managing purchasing and bookkeeping for the Red Rooster roasting business.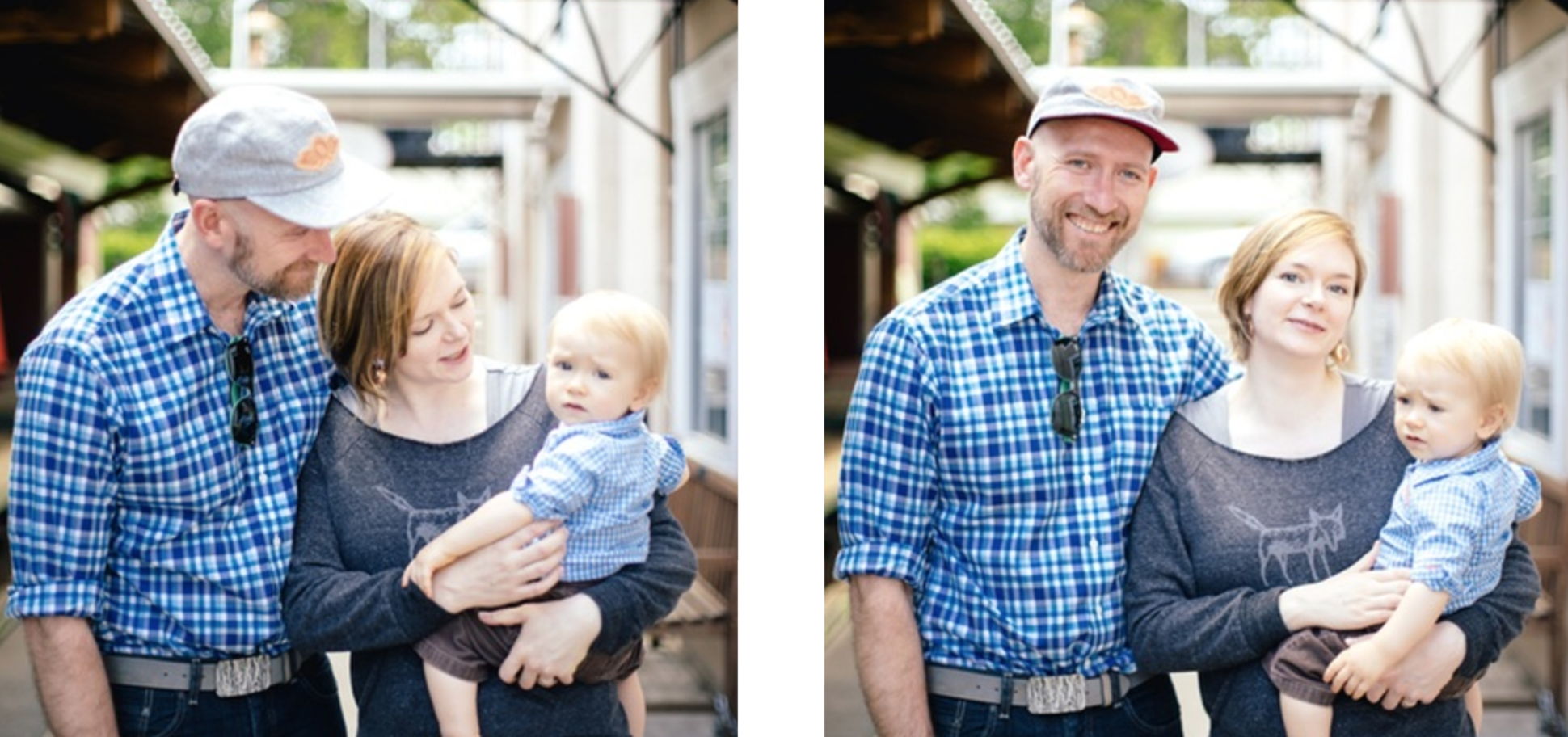 VISIT
LOCATION
117 B South Locust St.
Floyd, VA 24091

HOURS
Monday, Wednesday-Friday 12pm - 5pm
Saturday 10am-5pm
Closed Sunday & Tuesday

TOURS
To book a tour or schedule a class, please email info@redroostercofferoaster.com.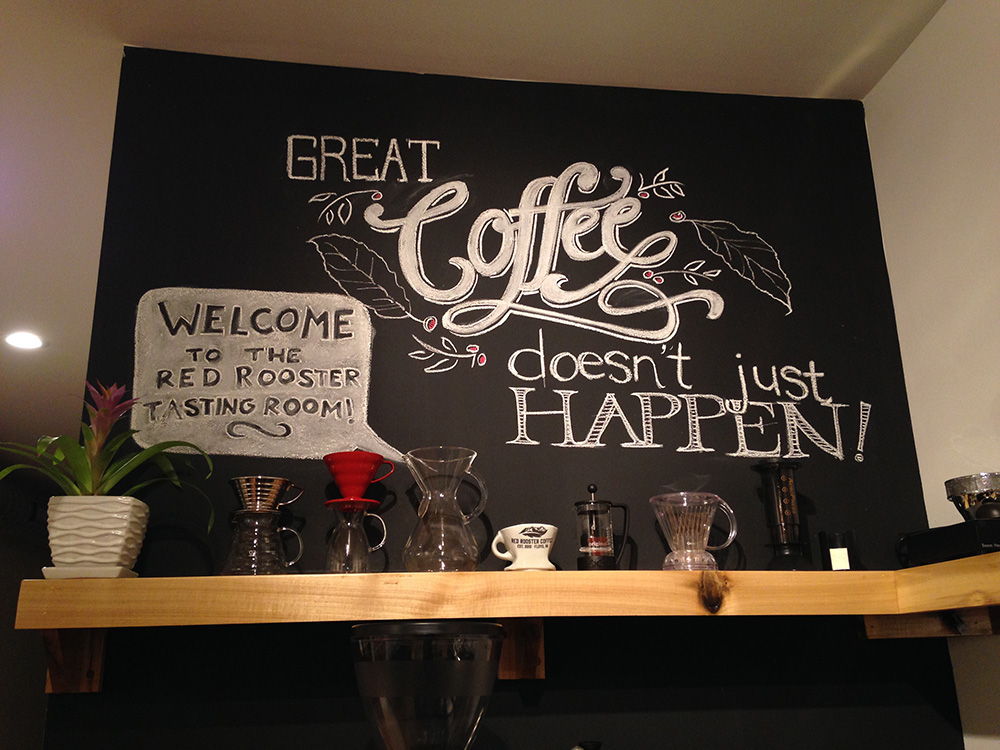 ACCOLADES
2017 Good Food Awards Winner
Ethiopia, Washed Hambela - Coffee
The Good Food Awards celebrate the kind of food we all want to eat: tasty, authentic and responsibly produced. They grant awards to outstanding American food producers and the farmers who provide their ingredients. These recipients push their industries towards craftsmanship and sustainability while enhancing our agricultural landscape and building strong communities. Chosen from 2,000+ entrants, Good Food Award Winners lead the way towards a tasty, authentic and responsible food system. These companies are creating vibrant, delicious, sustainable local food economies.