St. Lucifer Spice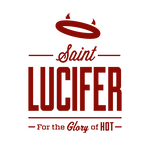 Few things tempt the palate like the thrill of heat. Just a touch can turn even the simplest morsel into a merciless delight. Such is the promise of Saint Lucifer Spice. A masterful blend of garlic, salt, vinegar and fiery habanero peppers. Together, they work to unleash the hidden pleasures of any food.  Some may say it was born of hubris. Two guys who loved to eat wanted to create a seasoning that would make everything it touched, taste better. No humble task. But in a small row home kitchen, hidden within the heart of Philadelphia, they began experimenting. And blending. And grinding. And tweaking. And tasting. And tasting. And tasting. And in the end, what emerged was a wicked spice so tempting, so delicious, so irresistible it's almost a sin for food to be present without it. But don't take our word for it. Give it a try. Just know, once you shake with Saint Lucifer, there's no turning back.

FOUNDERS
Meet Tom Hewell and Ted Ebert, owners of Saint Lucifer Spice Company, the Philadelphia-area business that has spiced up your flavorful alternative to salt and pepper. Tom and Ted's unique spice is a masterful blend of garlic, salt, paprika, vinegar and … fiery habanero peppers, balancing just the right amount of heat to enhance each bite without overwhelming food or lingering too long on the palette.
Tom and Ted literally stumbled upon the creation of their product by making use of a ton of habanero peppers they received as a gift. The dry spice they created was so good that friends and family asked them to make more. After achieving the ideal flavor with their eleventh recipe, just like that, Saint Lucifer Spice was born. The spice is so versatile that Tom and Ted sprinkle their Saint Lucifer Spice on practically everything they eat: from french fries and meats to eggs benedict and pizza. One morning, in fact, Ted daringly dashed some Saint Lucifer on fruit-flavored cottage cheese, but he admits he probably won't do that again.
As their spice appears on more and more counters of local markets, restaurants and bars in Philadelphia and nationwide, Tom and Ted, each very passionate about good food, envision Saint Lucifer Spice being as ubiquitous as salt and pepper, which puts an interesting spin on Voltaire's sentiment: "Business is the salt of life."
And about the #11 & #13 on the bottles, these were the number of recipes it took for them to replicate their original recipes, back when they lived in that row home in Philadelphia, many years ago. Enjoy.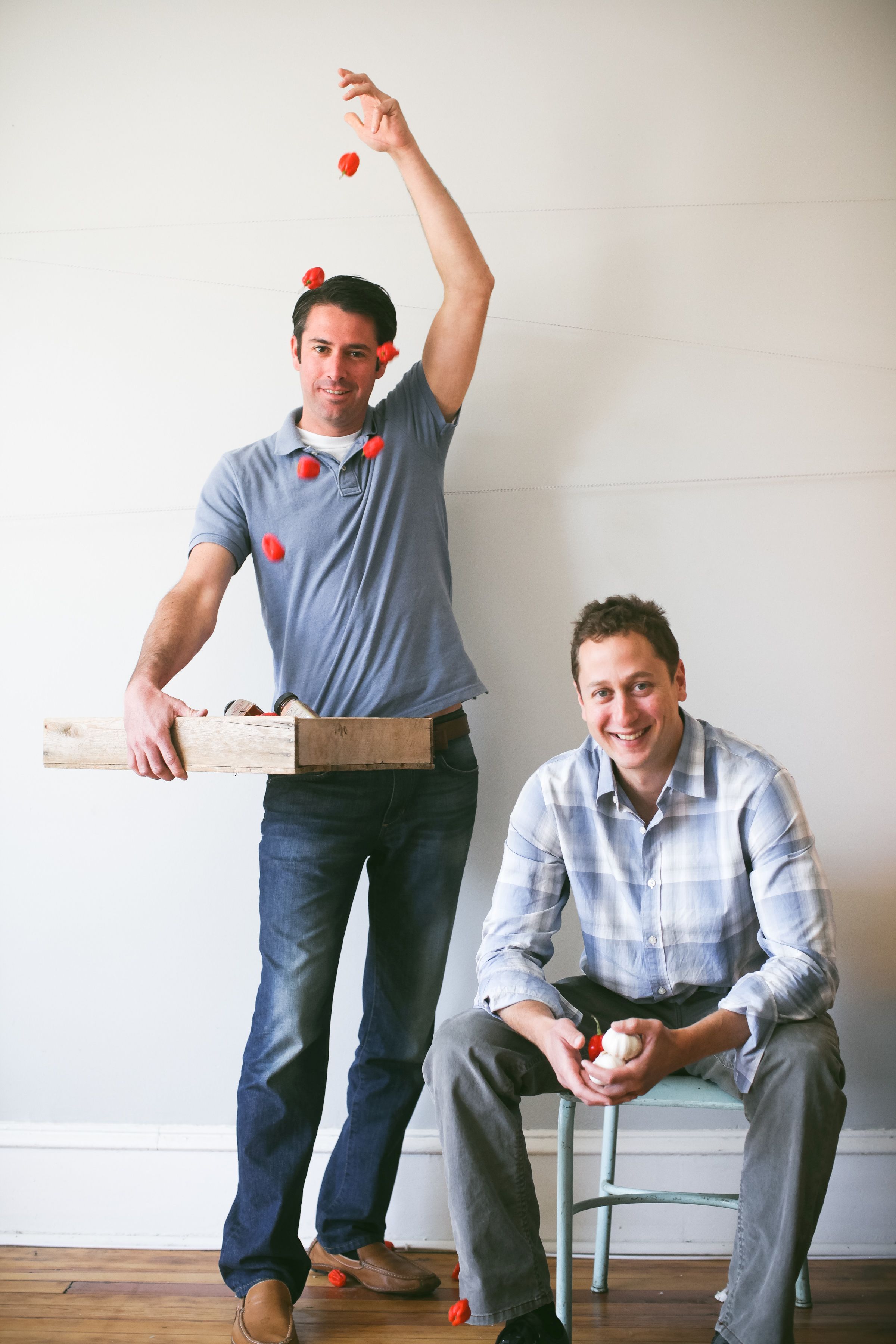 Left to Right: Tom Hewell, Ted Ebert
 
What People say about them
"I just wanted to tell you that I have referred your spice to everyone I know that likes a little heat. They love it and now they are placing their own orders from across the US."
Kandi P
~~~~~~~~~~~~~~~~
"I was at a fair on the North Side of Chicago last summer, and you had a stand selling St. Lucifer. I purchased one bottle, and it has changed the way I eat. I put the perfect blend on absolutely everything I eat - omelettes, burgers, grilled veggies. Most importantly - homemade popcorn. It's far and away the best tasting seasoning I've ever had, and I just wanted to say thanks!"
Lukas
~~~~~~~~~~~~~~~~~
I just wanted to let you know that I love your product. I tried several of your Habanero Blend at the hot sauce expo in NYC this past weekend. I thought it was one of the best items at the event and just wanted to send you a note to let you know. I purchased a bottle and have already started using it -- it's wonderful!
Molly F