Shacksbury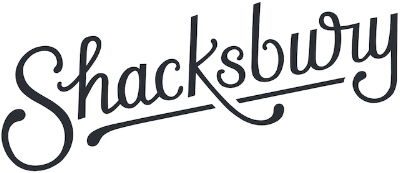 Inspired by the heritage of their hometown and the great ciders of the world, Shacksbury wants to take you back to the orchard, to celebrate great people and vibrant traditions. Join them in their quest to discover true cider.
Far from ordinary, apples are the most diverse food plant on earth. Unfortunately, only a handful of varieties are cultivated at scale in America, and all of those are designed for eating, not cider making. At Shacksbury, they believe cider can, and should, be daring and complex. From gnarled trees on New England farmsteads to Old World orchards in England and Spain, their cider will change the way you think about this amazing fruit. Shacksbury operates in Vergennes, Vermont - producing dry, food-friendly ciders that protect the flavors of the orchard and celebrate cider fruit varieties.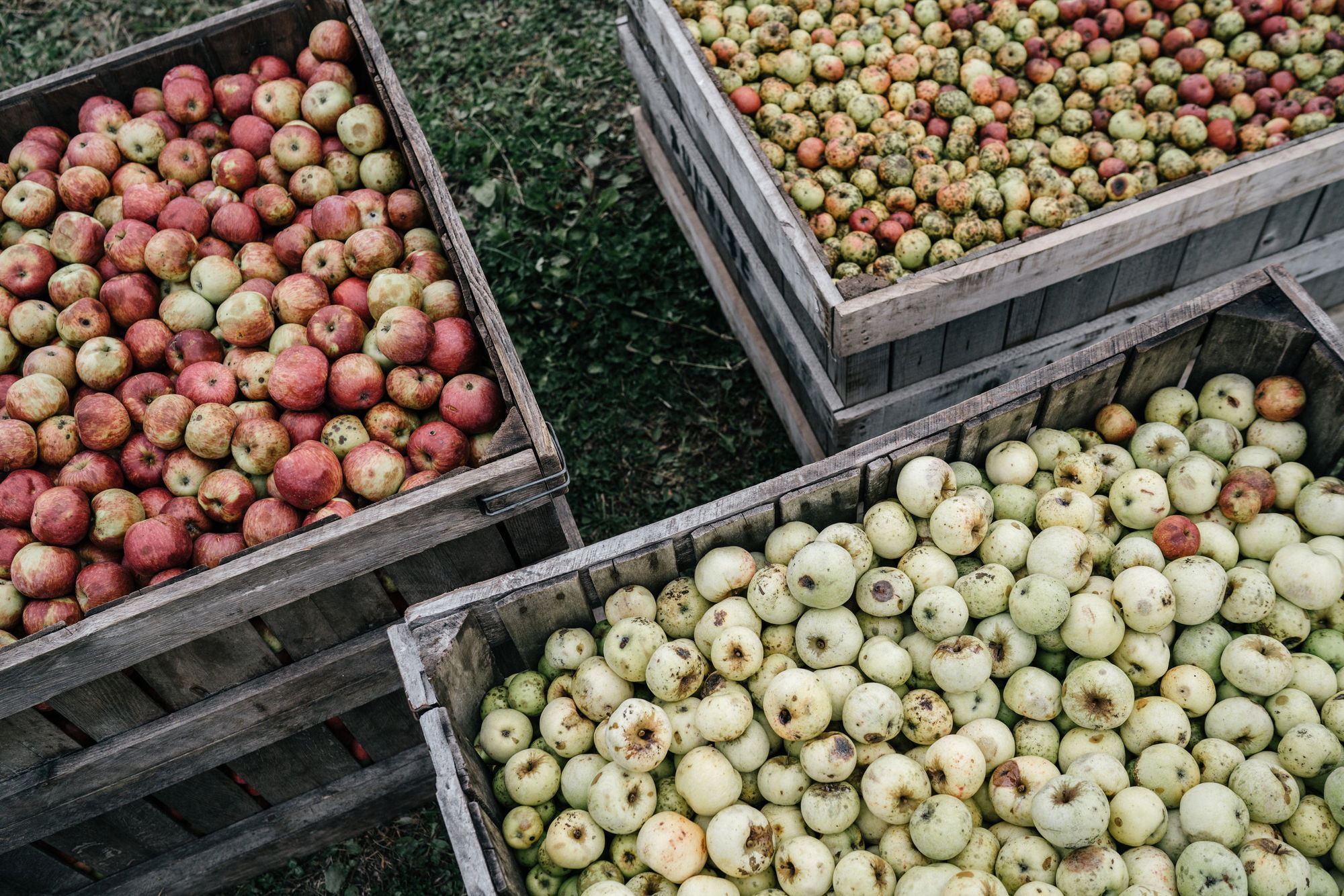 LOST APPLES
Old apples offer a striking catalogue of flavors (apples tinged with nutmeg and riesling, mango and nuts) and colors, intriguing qualities that have been trampled in the rush to breed apples brimming with sugar and red pigment.
- Michael Pollan, The New York Times
The apples of America's early cider tradition, lost for a variety of reasons, are not hard to find in Vermont - once you know what you're looking for. Though far less numerous than they once were, the trees materialize around every bend, and over every hill, hiding in plain sight. To Shacksbury, these trees represent a door to another time, and the basis for superior cider.
In the fall of 2013, and each subsequent harvest, they set to find some of these trees. Shacksbury has sampled thousands of apples, fermented cider from over 150 unique trees, and selected twelve varieties to propagate. They have grafted these twelve varieties to over 1,000 trees, marking the beginning of their "Lost Apple Orchard" at Colin's farm and with partners, Sunrise Orchards and Windfall Orchard. Each year, Sharksbury continues to harvest, graft, and plant trees in an effort to expand their source of Lost Apples.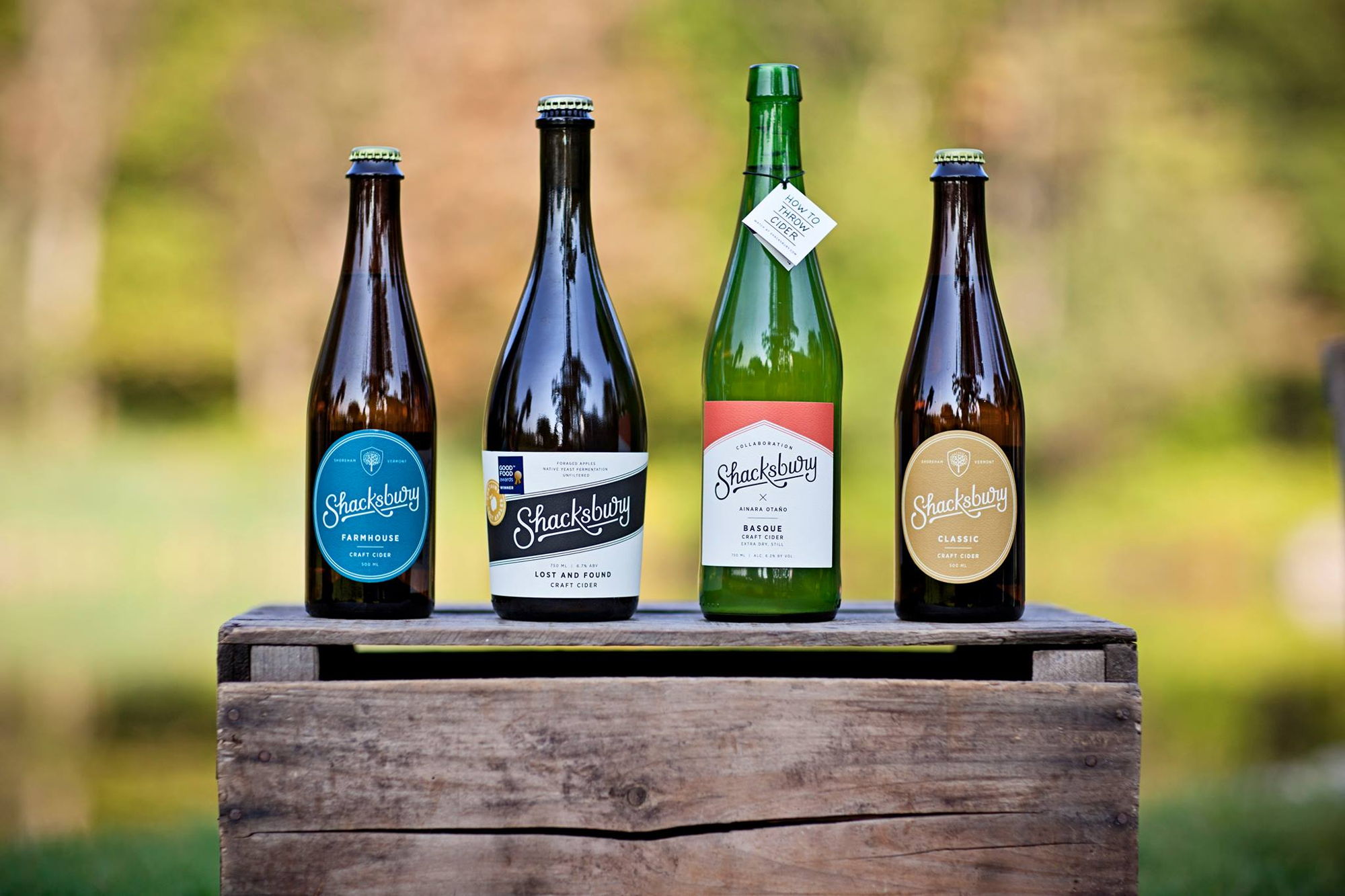 TASTING ROOM
HOURS
Thursdays 4-8pm
Fridays 4-8pm
Saturdays 2-6pm
LOCATION
11 Main Street, Vergennes, VT 05491 (the north side of the Kennedy Brothers Building)
FOUNDERS
 
David Dolginow
Co-Founder
Hometown:
Kansas City, KS
Favorite Cider Apple:
Lost Apple #36
Favorite pairing:
Lost and Found with a KC strip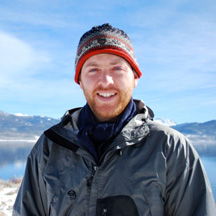 Colin Davis
Co-Founder
Hometown:
Shoreham, VT
Favorite Cider Apple:
Kingston Black
Favorite pairing:
The Classic with Twig's Tomme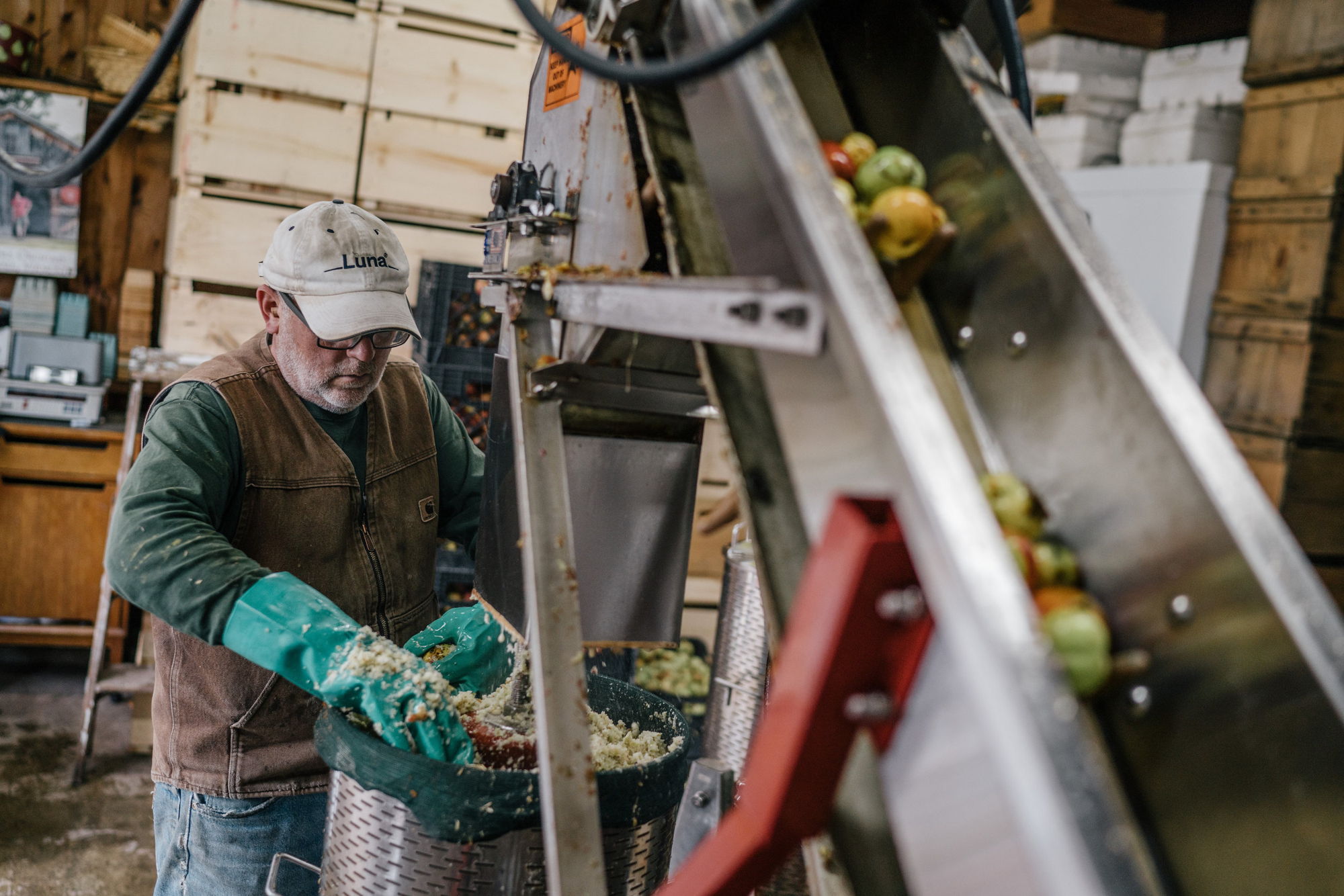 ACCOLADES & ASSOCIATIONS
Good Food Awards Winner
The 1840, Lost and Found & Farmhouse Ciders
The Good Food Awards celebrate the kind of food we all want to eat: tasty, authentic and responsibly produced. They grant awards to outstanding American food producers and the farmers who provide their ingredients. These recipients push their industries towards craftsmanship and sustainability while enhancing our agricultural landscape and building strong communities. Chosen from 2,000+ entrants, Good Food Awards Winners lead the way towards a tasty, authentic and responsible food system. These companies are creating vibrant, delicious, sustainable local food economies.
Good Food Merchants Guild
Member
The Guild unites American Good Food & Beverage producers. Growing from the wonderful folks who participate in the Good Food Awards, the Guild connects producers with sellers, enabling information sharing, joint marketing and acts as a bridge to other organizations seeking to support Good Food businesses. Membership in the Good Food Guild is open to both retailers and craft food and beverage businesses, in the industries that the Good Food Awards works with and beyond to include all traditional American craft food traditions, from butter to cookies to crackers, meat, cider and more.