Smithey Ironware Company

THE SMITHEY STORY
Smithey Ironware is a backyard story.  Founder, Isaac Morton, hatched the idea for Smithey while tinkering around his woodshed admiring the smooth surfaces and timeless logos of vintage ironware.  Here, he developed an expertise in restoring beautiful old cookware pieces, which he would then gift to friends and family. 

After years of studying collector's books and bird-dogging rusty old pieces to restore to their 1890's glory, the prospect of creating something new piqued his curiosity.  Creating and sharing a cast iron cookware line that honored the classic style of vintage pieces, but also harnessed modern technology and processes, just felt like a good idea.   And from that idea – that a lost art might be restored into a modern icon - Smithey Ironware was born.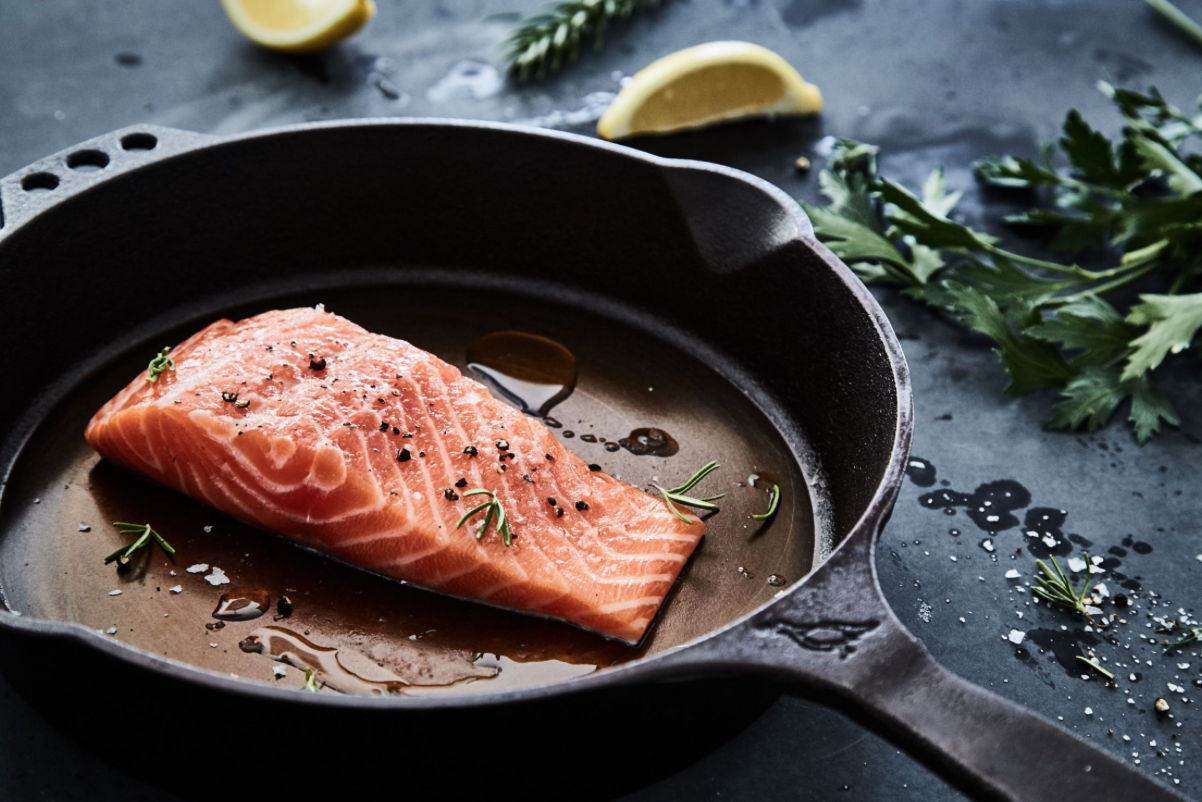 GETTING DOWN
TO BUSINESS
After working through skillet design for more than a year, learning more than they imagined about the industry, investing in the future, and stomaching their fair-share of rejection, Smithey Ironware rolled up their shop doors in late 2015. 

Smithey is always laboring tirelessly over design, obsessing over their manufacturing process, and looking around the corner for ways to improve your cooking experience. The result is cast iron cookware with a glassy-smooth surface that is not only naturally non-stick and simple to clean - it is artfully crafted.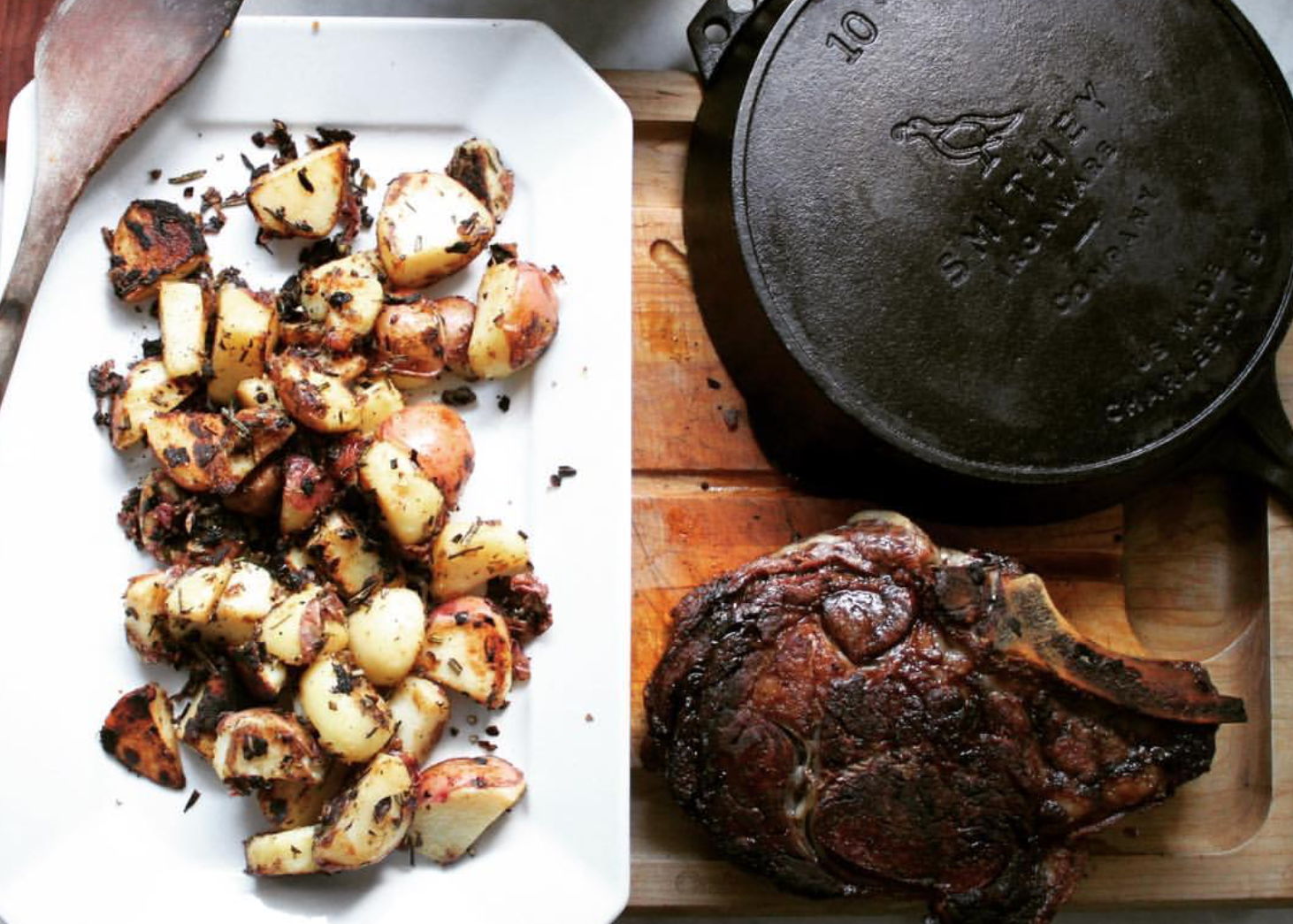 Smithey stands behind the quality of their cookware and will do what it takes to earn your satisfaction. If your Smithey is defective, they'll replace it.  If it fails you after honest and normal use, they'll repair or replace it.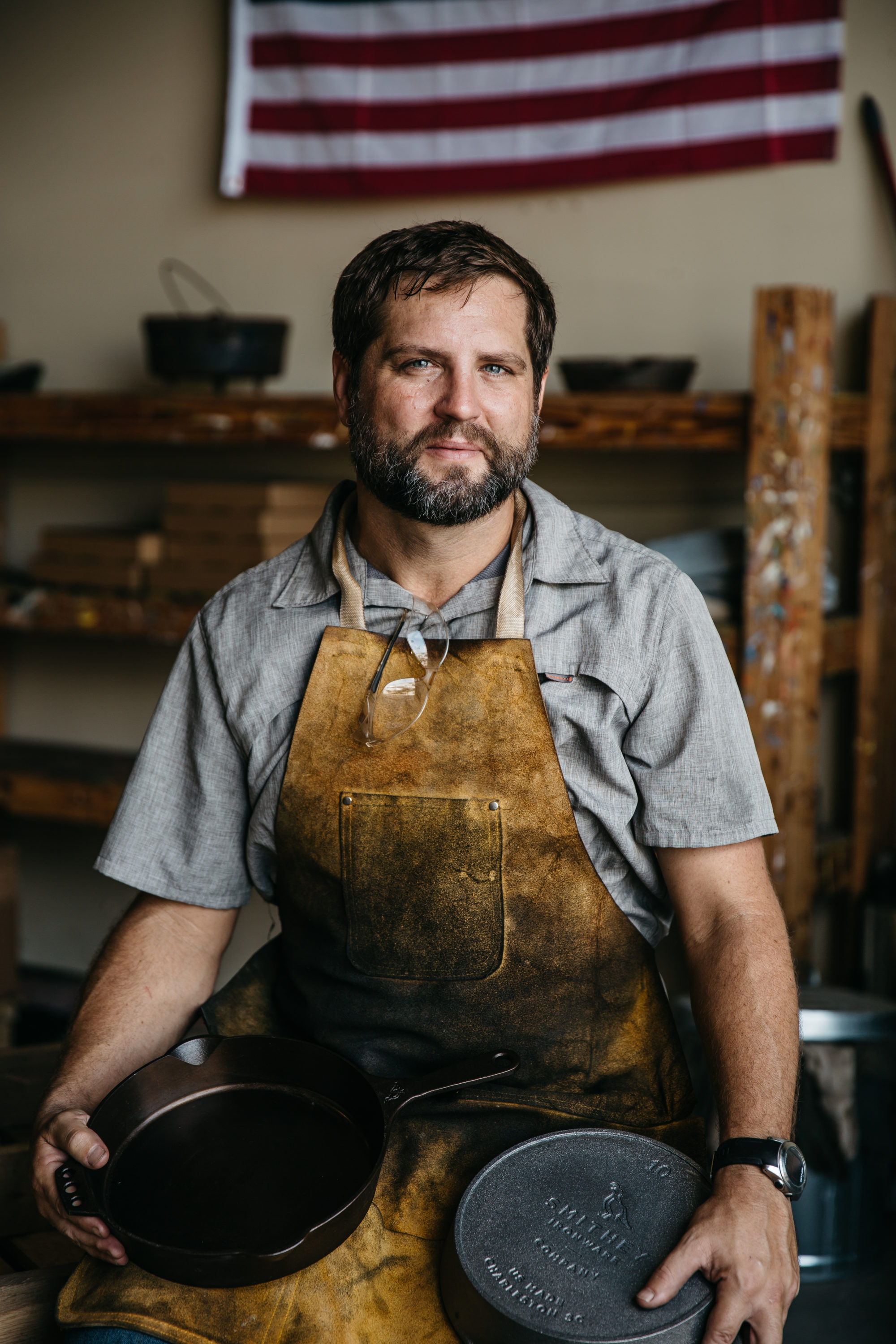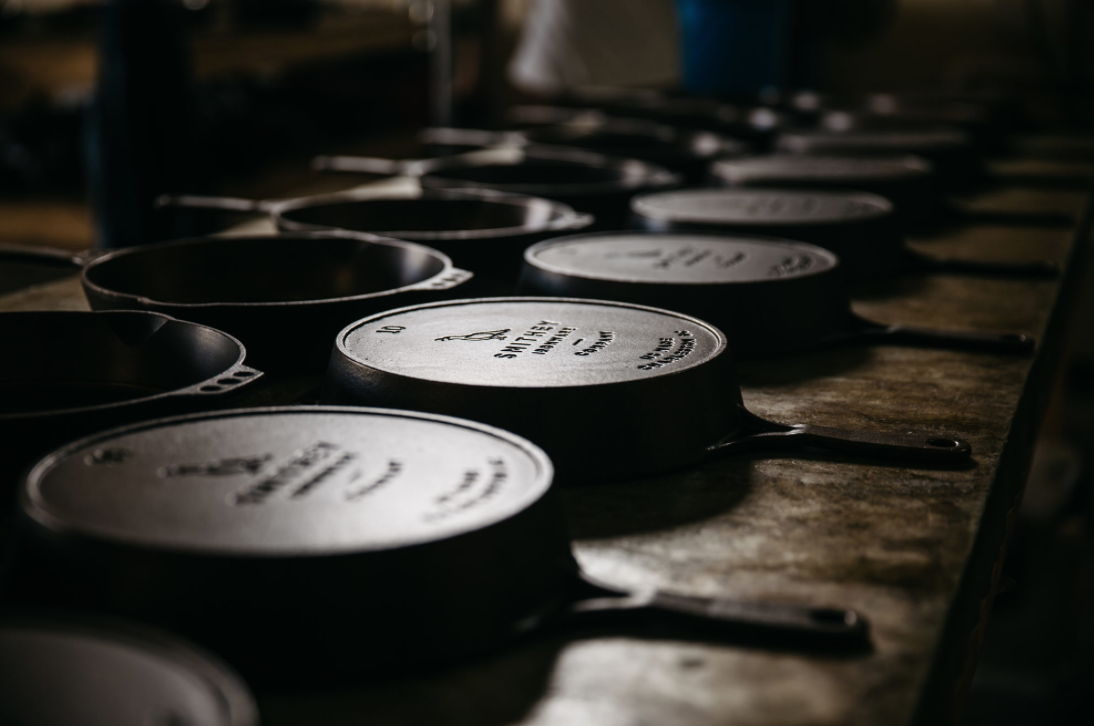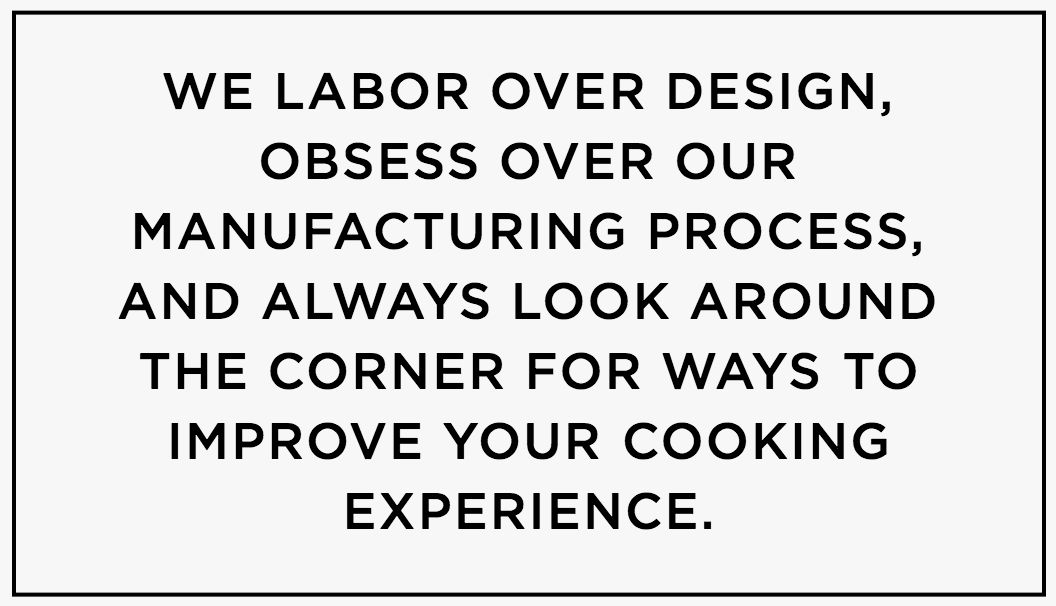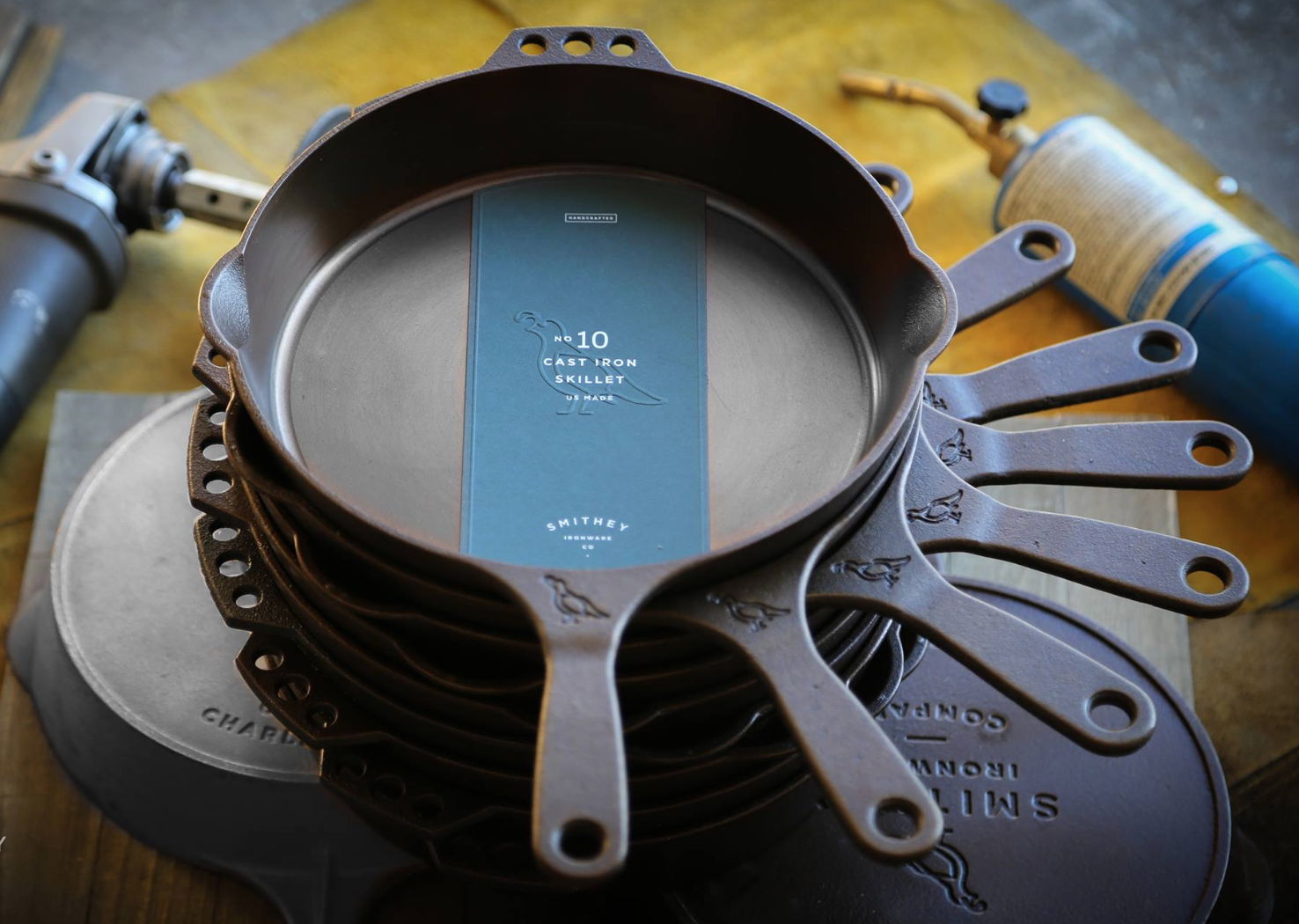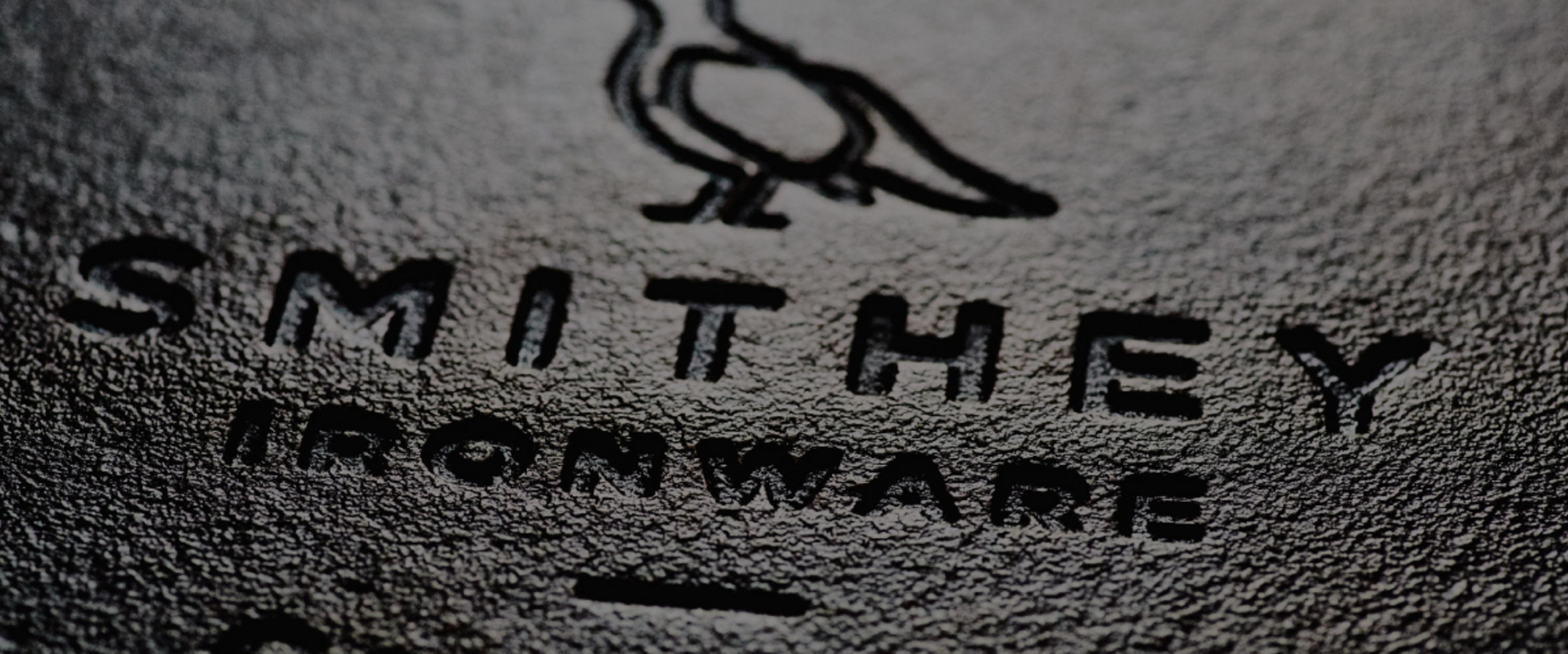 MESSAGE FROM FOUNDER
"I have never let my schooling interfere with my education." 
-Mark Twain

The words above tell you a lot about the way we think at Smithey Ironware. I started Smithey with some simple thoughts about what constitutes a piece of premium cast iron cookware. Surface smoothness, weight, wall angle, handles, and pour-spout dimensions dance around in my noggin more than I care to admit. These elements (and more) are important for you to appreciate a first-rate piece of cookware. At Smithey, we deliver on this commitment. Our goal is to be first in mind when you think of premium cast iron.

But more than our commitment to creating "awfully cool" cookware, we want you to use your Smithey to create meals and memories of your own. Don't let your Smithey dither in a cupboard. Proudly display it on your stovetop and put it to work. Don't allow convention to keep you from new dishes or seasoning techniques. Try and try again. I assure you, that you'll be happy with the results. And when it's time to pass your Smithey to the next generation, you'll be all the wiser. 

Enjoy and Use It Well!
-Isaac Morton, Founder