Spyhouse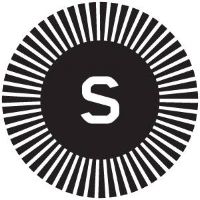 Spyhouse Coffee Roasting Co.'s goal is to source & roast the best coffees they can find while producing the finest drinks for their customers. Coffee is meant to be exciting. Many hands have worked many hard hours to create an exceptional experience for you.
The Spyhouse green-buying team selects coffees that are accessible to a range of palates—focusing on complexity, clarity, and dynamic profiles. With respect for the exceptional work done at each level, this team works with their importers to develop close relationships with the supply chain from the farm forward. These relationships grant them deeper understanding of the entire process and allows access to some exceptional, exclusive coffees. It is their pleasure to be the final link in bringing the farm to you.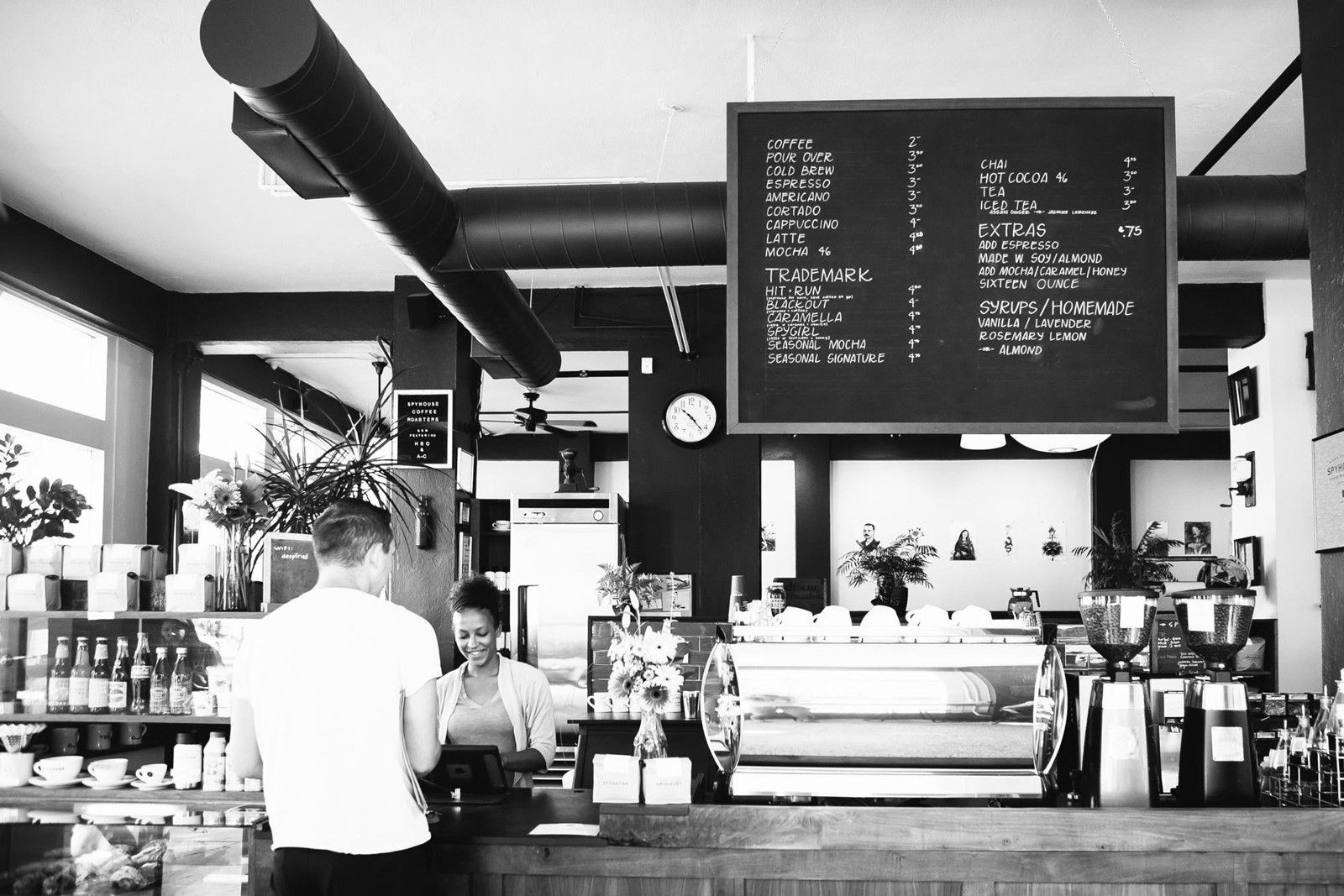 COFFEE
The Spyhouse team has established relationships with farmers in Costa Rica, El Salvador, Mexico, Honduras, Guatemala, Kenya, Ethiopia, Brazil, and Colombia. They work hard to build trust and strong relationships with these producers, which allows them direct access to some incredible coffees. Coming off annual trips to these countries, the Spyhouse team is often inspired. Watching a producer read their name clearly displayed on a package of Spyhouse coffee reminds them that they are all in this together - the farmer, mill managers, importers, buyers, roasters, and baristas, are doing their part to honor this product so that in the end, you, the consumer, has an remarkable coffee experience.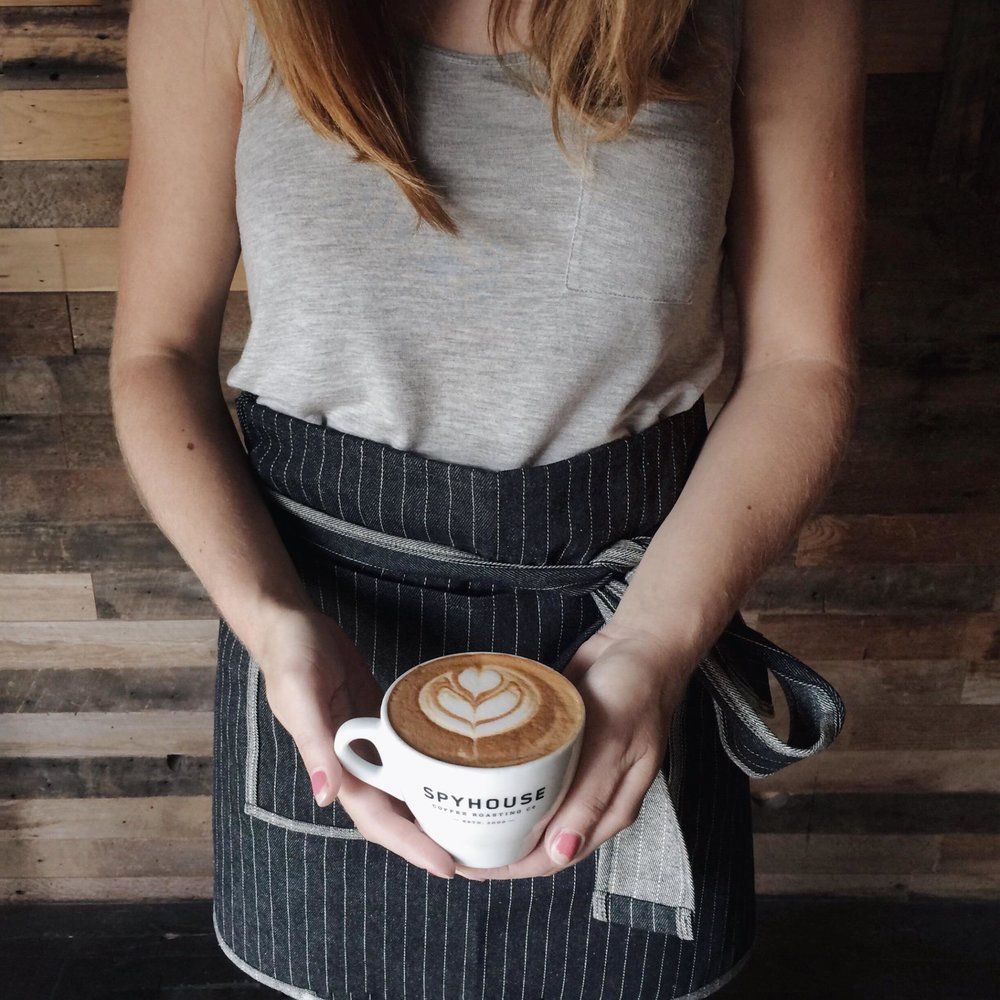 SUSTAINABILITY
For Spyhouse, a coffee bag is more than just a visual representation of their brand, it is a message to customers that they believe in their product as well as the world around it. As part of their dedication to sustainability, Spyhouse found the greenest coffee bag they could. Biotrē Film is the best material on the market, and while having a biodegradable package sounds like a no-brainer, it ends up being a little bit more complicated. Biotrē Film is made up of 60% (by weight) biodegradable materials made from renewable resources such as wood pulp. The remaining 40% (by weight) of the bag is PE from fossil fuels with an additive that is designed to make it breakdown over five to ten years, thus reducing its impact on the waste stream compared to standard PE. This brilliantly designed material protects their coffee as well as the environment.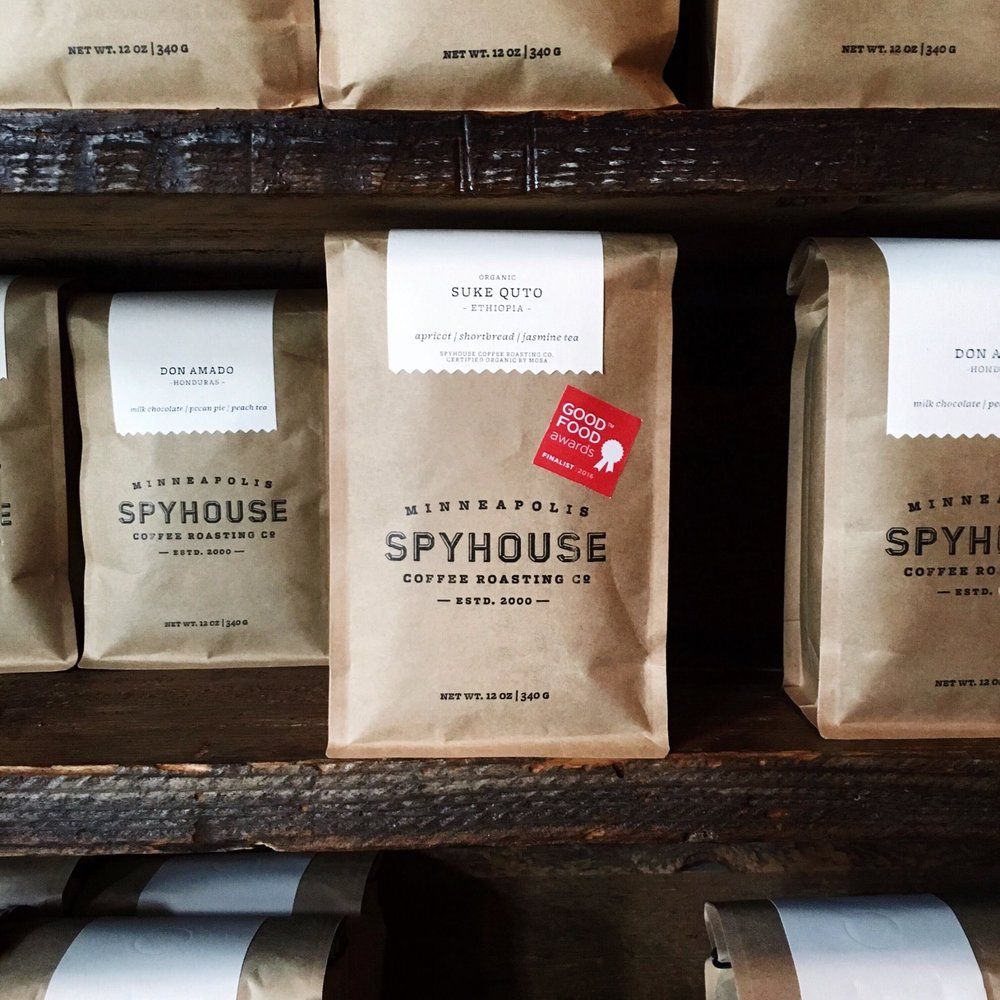 FOUNDER
Christian Johnson
Founder & Owner
Christian Johnson founded Spyhouse Coffee in Minneapolis' Whittier Neighborhood in 2000. Johnson opened the first cafe on Nicollet Avenue with just seven dollars left in his pocket, a bank loan, and experience as a barista at local cafe.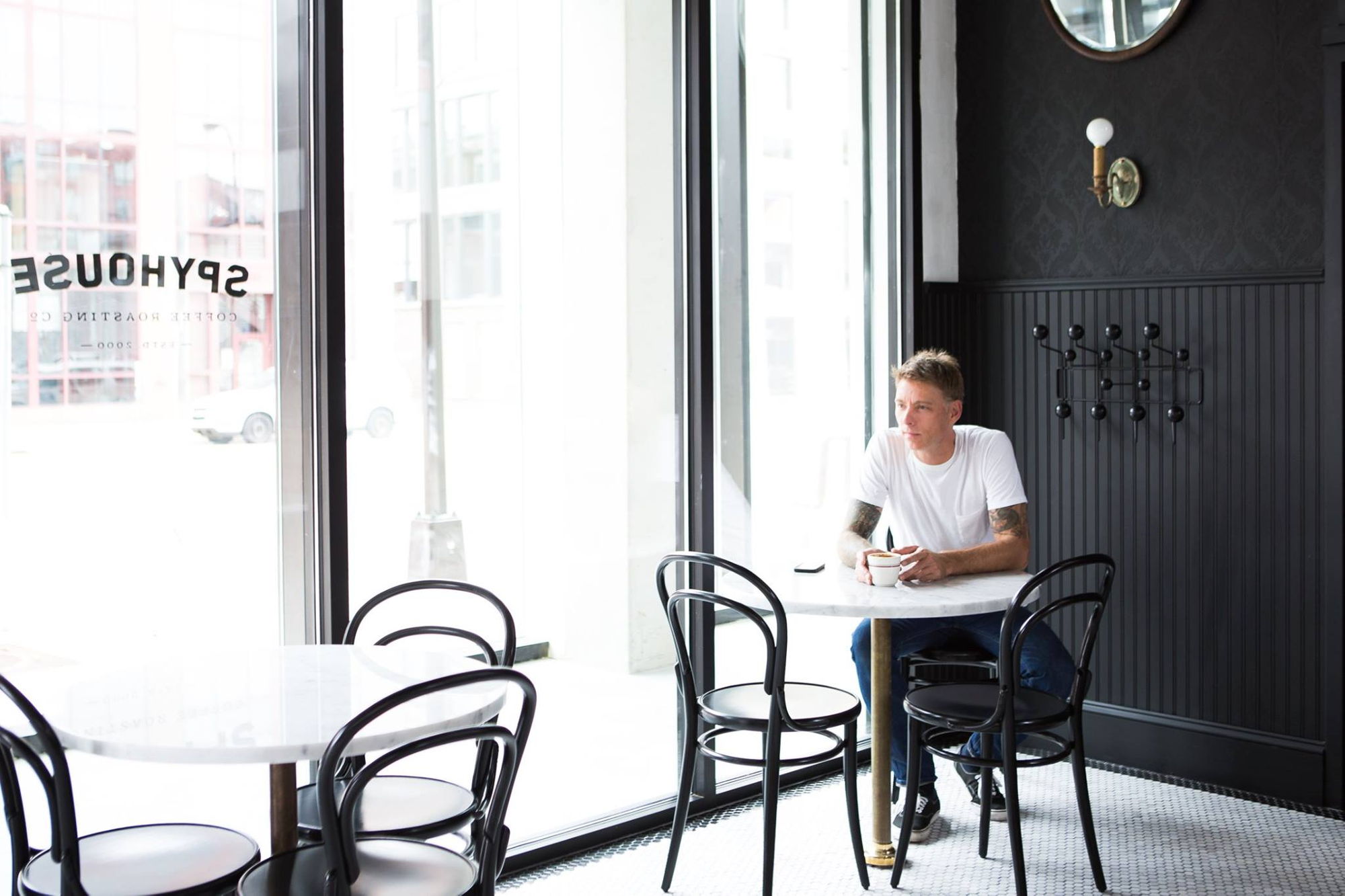 LOCATIONS
Minneapolis, MN Cafes: 2451 Nicollet Ave S, 2404 Hennepin Ave S, 945 Broadway St NE, 907 Washington Ave N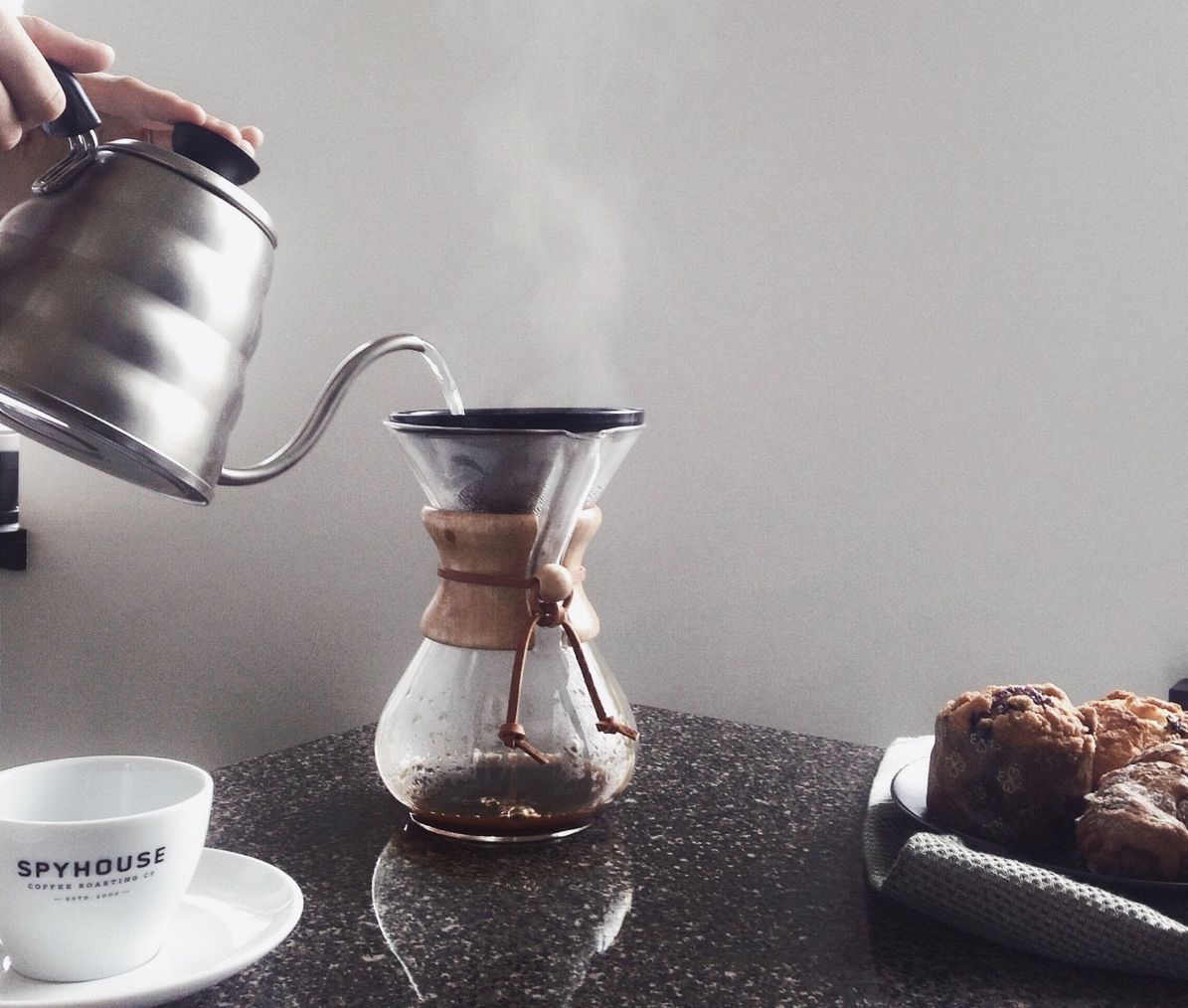 ACCOLADES & ASSOCIATIONS
2017 Good Food Awards Winner
Ethiopia, Kayon Mountain - Coffee
The Good Food Awards celebrate the kind of food we all want to eat: tasty, authentic and responsibly produced. They grant awards to outstanding American food producers and the farmers who provide their ingredients. These recipients push their industries towards craftsmanship and sustainability while enhancing our agricultural landscape and building strong communities. Chosen from 2,000+ entrants, Good Food Award Winners lead the way towards a tasty, authentic and responsible food system. These companies are creating vibrant, delicious, sustainable local food economies.
2016 U.S. Roaster Championship - 1st Place
Tony Querio, Spyhouse Director of Coffee
Spyhouse Coffee Roasters is incredibly proud of their Director of Coffee, Tony Querio, for taking 1st place overall in the 2016 U.S. Roaster Championship, as part of the SCAA Expo in Atlanta, GA. The annual U.S. Roaster Championship (formerly the Roasters Choice Competition) is designed to highlight the art and craft of coffee roasting. The 2016 event was determined by input from both a panel of judges and attendees, who then voted on/scored each offering. Every competitor was given the same green coffee to roast for the first round, and a coffee of the roaster's choosing was provided for round two.