Steep Echo Teas

Steep Echo was created from the belief that beauty and health can combine to nurture the body and mind. Using timeless practices, Steep Echo's Founder, Kimberly Branum, worked hand-in-hand with industry experts and artisans of the tea trade, to blend her family's organic olive leaves with the highest-quality botanicals to better your body and mind. The family's joyful work has led them to the understanding of what becomes possible when we open ourselves to our passions.

BEL LAVORO Orchards
Steep Echo teas are part of the Bel Lavoro family of brands. The shared ingredient across the collections is that of their prized olive orchards, which they irrigate by natural spring water. Fed by a tunnel cut through the mountainside, the wellspring travels over crests and through valleys by means of a century's-old aqueduct and the ingenuity of their predecessors, to reach the groves on the mountain. The only of its kind, the tunnel nourishes both old growth and the newly planted, which they harvest by hand through timeless practices. It is beautiful work for a beautiful life in the making, and an invitation the family extends with each of their natural products and intentional endeavors.
The Bel Lavoro orchards are home to a unique collection of olive trees, which grow across the property alongside complementary botanicals. Their largest planting is Manzanilla, a widely beloved Spanish varietal. The Manzanilla tree is highly productive, with a gracious harvesting season. Its rich flavor contains a pleasant bite with distinct notes of almond. Among new growth groves are their prized Chemlali trees. A native of Tunisia, this variety of olive is rarely found in the United States, and they are proud to be one of the few California-based orchards to grow it. The Arbequina trees, another Spanish legacy, give Bel Lavoro an adaptable and hardy tree. Their highly aromatic olives are a deep brown hue and carry a mild, buttery flavor with hints of fruit.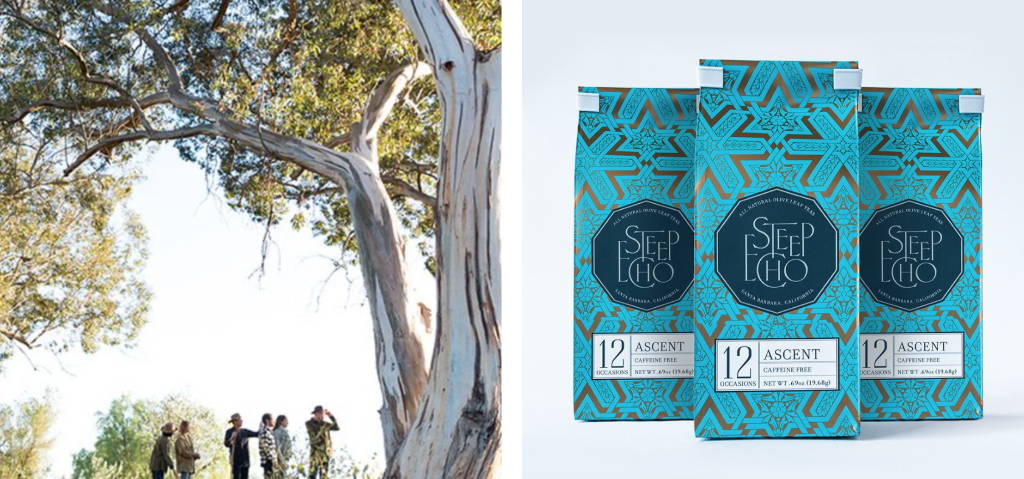 TENDING & HARVEST
It is Steep Echo's absolute pleasure to tend the land atop the mountain. They treat each Manzanilla, Chemlali and Arbequina tree with the reverence it deserves. Through timeless and organic practices, Steep Echo harvests both leaves and fruit, using their finest and favorite tools.
Because each type of tree is unique, so too are their harvesting techniques. Each variety is pruned by hand before drying their leaves on custom racks in preparation for tea making.
Steep Echo's commitment, as much a privilege as it is a responsibility, is to give these trees everything they need to produce the highest quality ingredients, which they gather respectfully to craft their teas.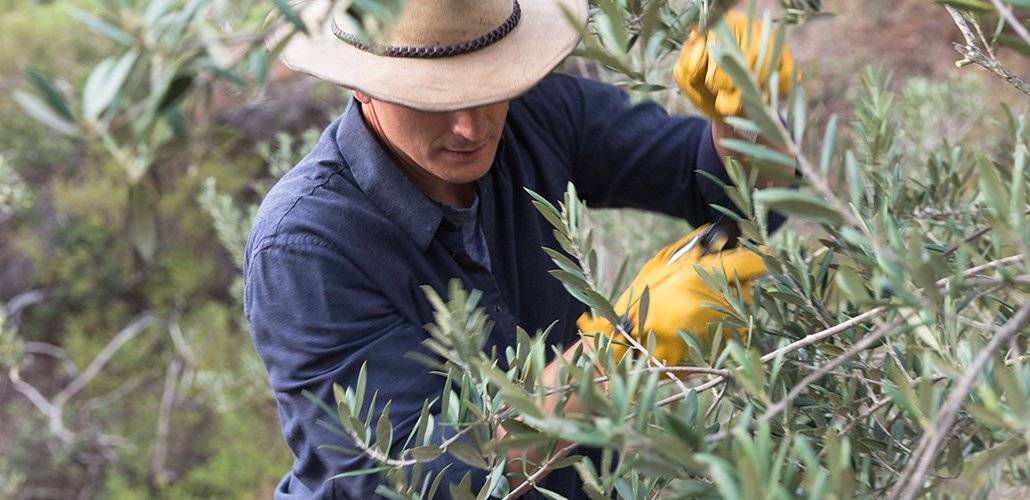 12 OCCASIONS
To thrive, we must continually care for our health. Each biodegradable tea sachet, which Steep Echo calls "an occasion" contains olive leaves that are hand-harvested and dried using timeless and organic practices. The blends are available in a beautifully-designed box of 12 occasions.
Steep Echo is pioneering a new tea experience with its five herbal teas made with dried organic olive leaves and blended with familiar botanicals such as peppermint, chamomile and linden flower. Olive leaf tea contains powerful antioxidants with greater potency than green tea and vitamin C. The primary compound in olive leaf is a phytochemical compound called oleuropein. Oleuropein is the major phenolic constituent of the olive leaf (olea europaea) and is also present in olive oil and the olive fruit. It has documented anti-bacterial and anti-viral effects.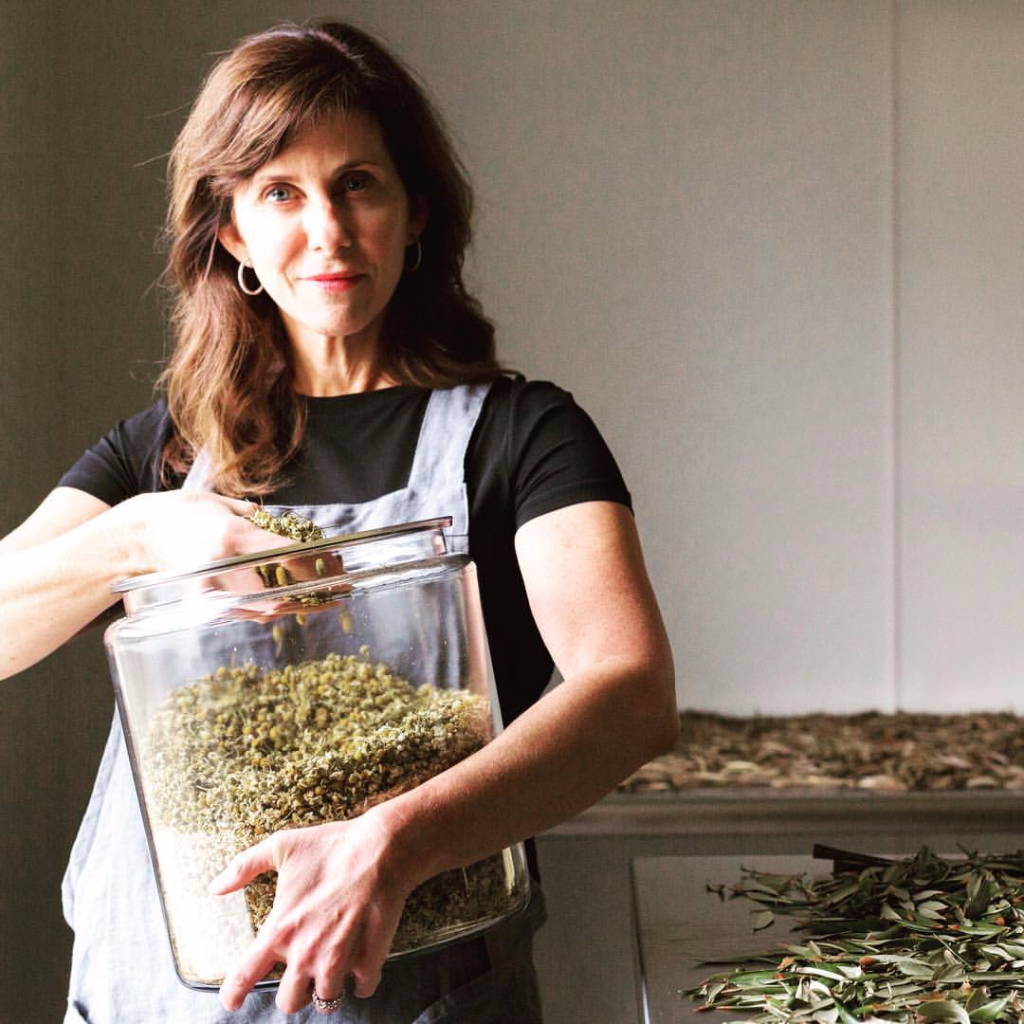 Steep Echo's Founder, Kimberly Branum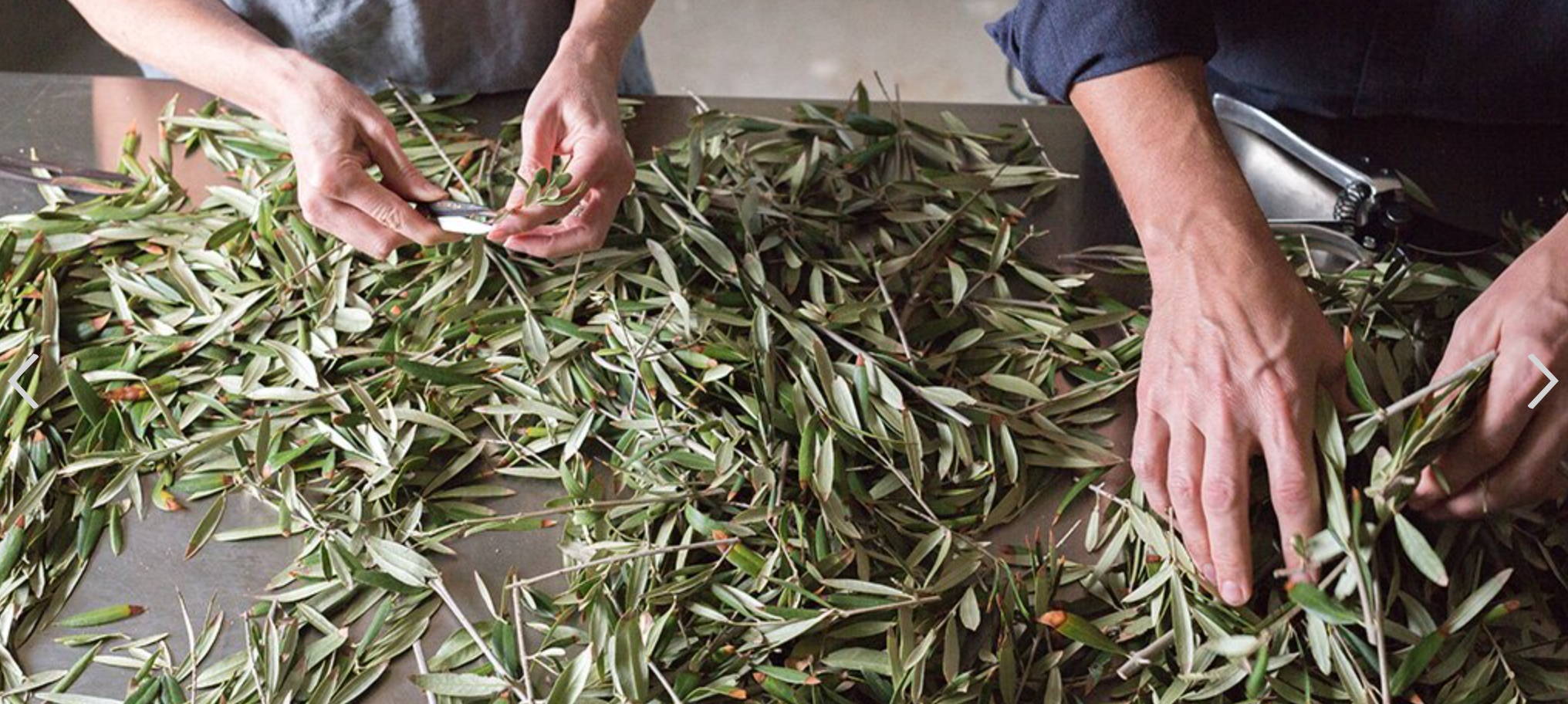 ALL NATURAL & CAFFEINE FREE
Steep Echo's blends are caffeine free, complex and delicious. Each sachet is carefully produced to create an aromatic and enchanting cup of tea. Steep Echo utilizes olive leaf in its all natural, caffeine free herbal teas. By combining this ancient and revered botanical with other flavorful, health-promoting botanicals, Steep Echo has created an innovative collection of teas unlike any other to treat your senses while bettering your body and easing your mind.