The Yes Bar

San Francisco based The Yes Bar Company produces real food snack bars that are undeniably delicious and totally good for you! Featuring Macadamia Chocolate, Black Sesame Sea Salt, Mocha Cayenne & Strawberry Coconut flavors. Nominated best snack bar by Paleo Magazine.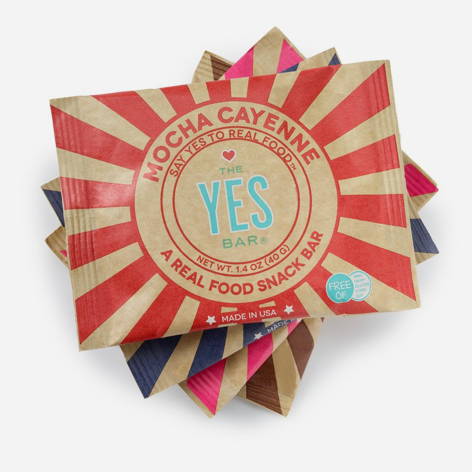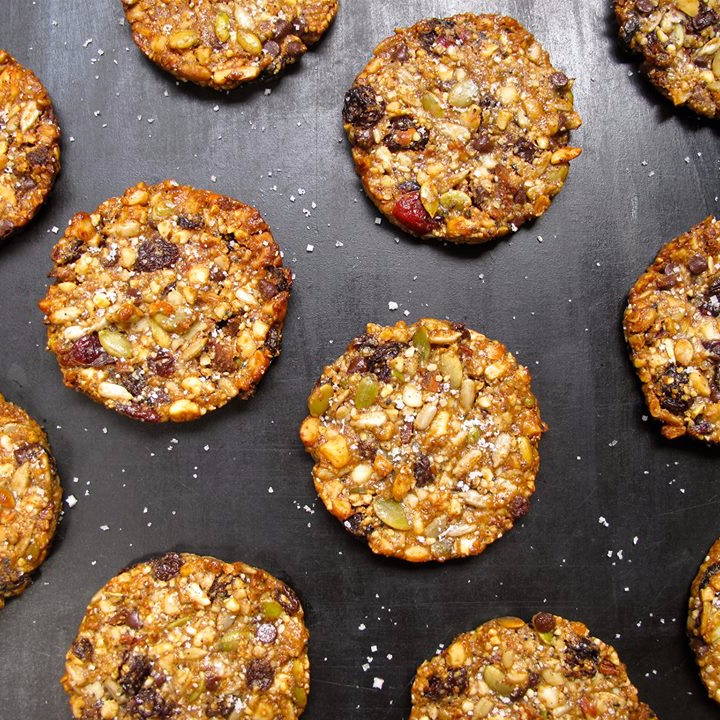 STORY
Founder Abigail Wald's younger son had a lot of food sensitivities at the time, as well as a few health challenges, and she found herself constantly having to say "no" to things he wanted to eat. It made her sad, and she vowed right then and there to whip up a treat so delicious, and so healthy that anytime he asked for one, she would be able to say a resounding YES!
She collected all the healthy yummy foods she could find in her kitchen that were all naturally free of gluten, dairy, soy, and corn. She started with nuts and seeds, added some honey and maple syrup, some pure vanilla bean powder, some cinnamon, some dried fruits, and coconut butter. She added chia and flax for an extra dose of nutrition. And then she threw in dark chocolate, well, just because chocolate is awesome. She experimented for months til' these little portable yummies had just the right consistency.
From day one, even before they were perfect, her son loved them. Her other son loved them. Their friends who came over loved them. Her husband loved them. He started using them for his 50 mile bike rides. His cycling buddies wanted some. They brought them as snacks to birthday parties and other people wanted to buy them. They went to some local stores, and they loved them, and wanted to sell them. You get the picture.
They realized that even with all the many many bars that are out there in the world, there really wasn't any other bar just like the YES bar. What's different? Well, they are grain free, and they are paleo friendly. Every single ingredient in their bar is a REAL FOOD. They have no funky binders or preservatives or fillers of any kind. They are not just a bunch of healthy bird seed stuck together, and they're also not a glorified candy bar. But at the end of the day, what really makes people love these bars is that THEY TASTE THAT GOOD. Abigail thinks it's because she didn't set out to "make a bar." She set out to make a delicious treat that was 100 percent healthy.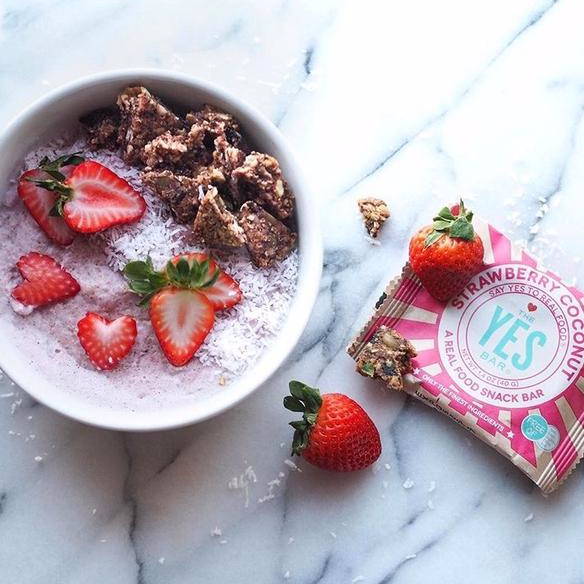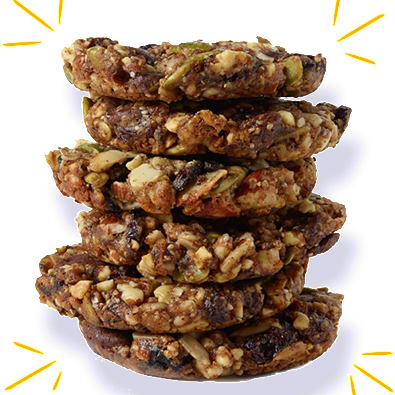 Nutty & Chewy. Sweet & Salty.

No gluten. No dairy. No soy. No GMOs.

Yes to everything you want. No to everything you don't.