Unna Bakery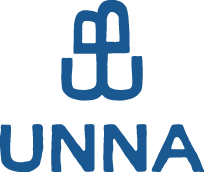 At UNNA, they cherish their Swedish heritage by making traditional, elegant cookies with lots of artisanal love. Their cookies are made in small batches, handmade in Harlem, New York using only the finest ingredients to ensure the flavor and texture of these delicious treats. No preservatives are added. They hope you love them as much as the Swedes do!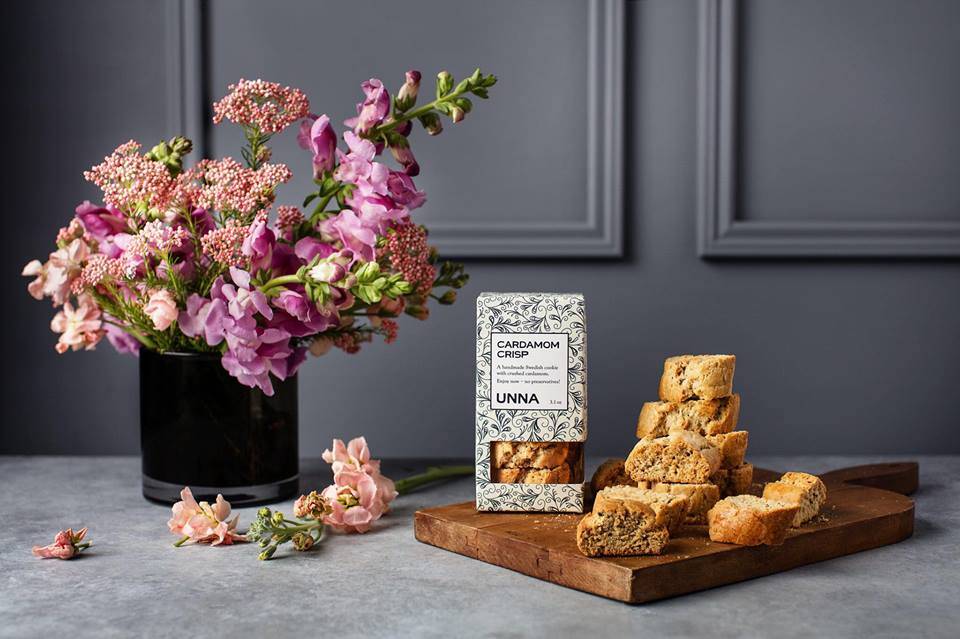 Founder
After working as a assistant for a photographer for 3 years in a town in northern Sweden, Ulrika Pettersson started studying graphic design at Miami Ad School. This lead her to Hamburg and then to Stockholm, where she worked at several different design and ad agencies before joining POC as their Art & Communication Manager. POC is an internationally awarded and recognized Swedish company in the sports industry. After 2 great years at POC, Ulrika and her husband decided to move to New York, where her love of baking led her to start Unna Bakery.
For the Love of baking
Ulrika Pettersson's grandmother and her love for baking inspired Ulrika to start Unna. Their gourmet cookies are made using her traditional recipes passed down through generations. To offer uncompromised quality, they use only the best ingredients like organic butter, organic locally milled flour and handmade jam with berries from Upstate New York. Treat yourself to their tasty cookies while enjoying the old Swedish tradition of taking a "fika" (a little break). The Swedish tradition dictates that you should have a cup of coffee or a tea and a cookie at least once a day.
Enjoy! They hope you love these cookies as much as the Swedes do!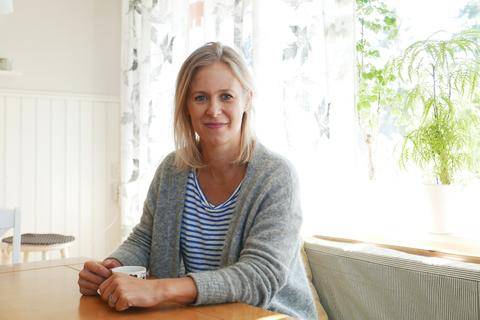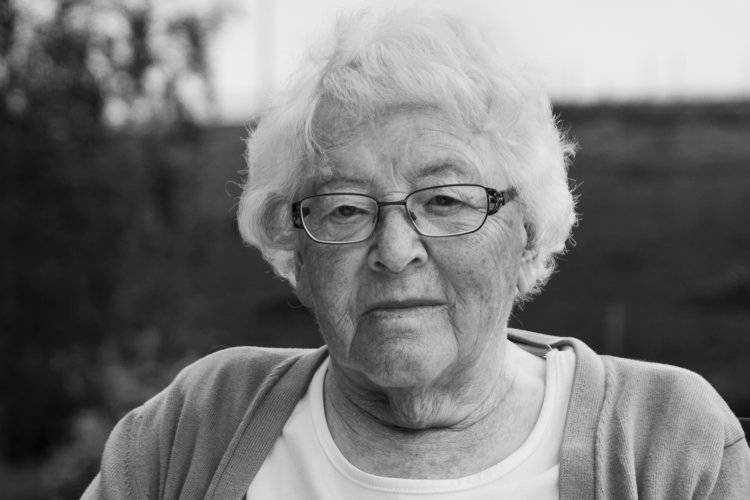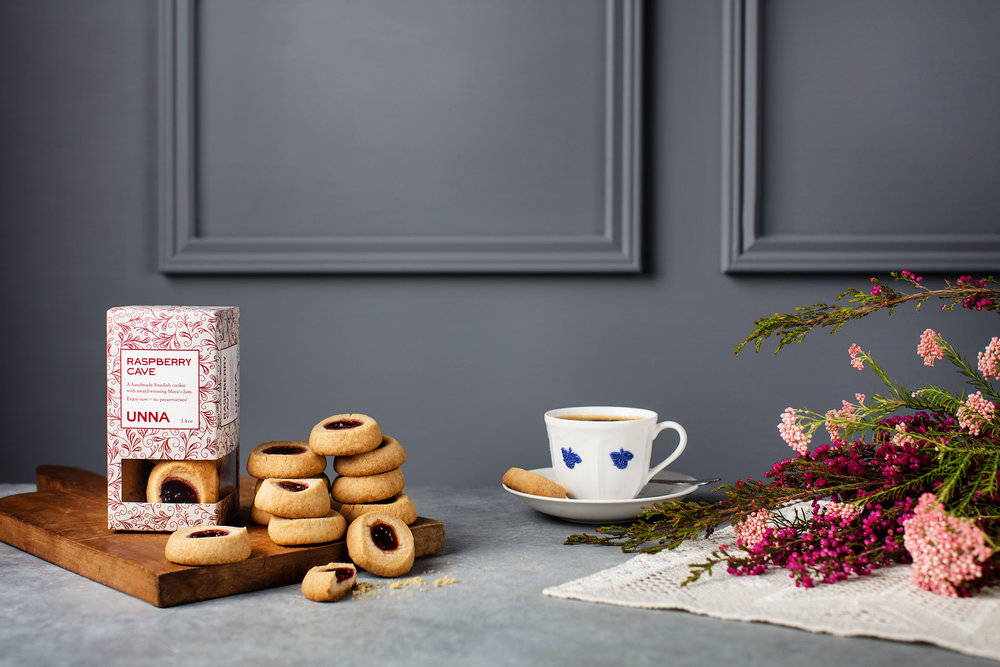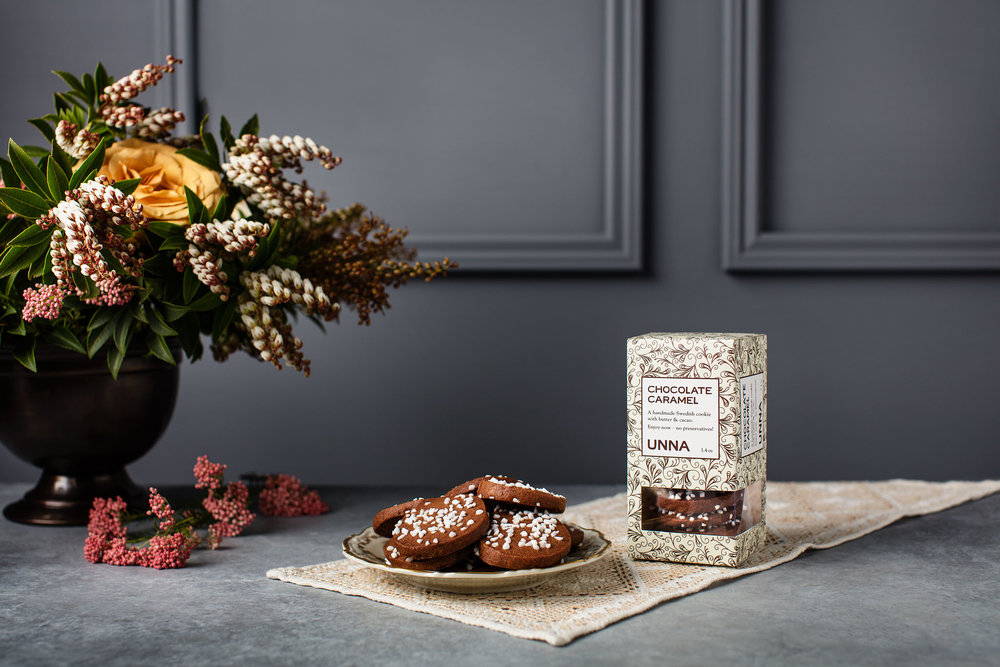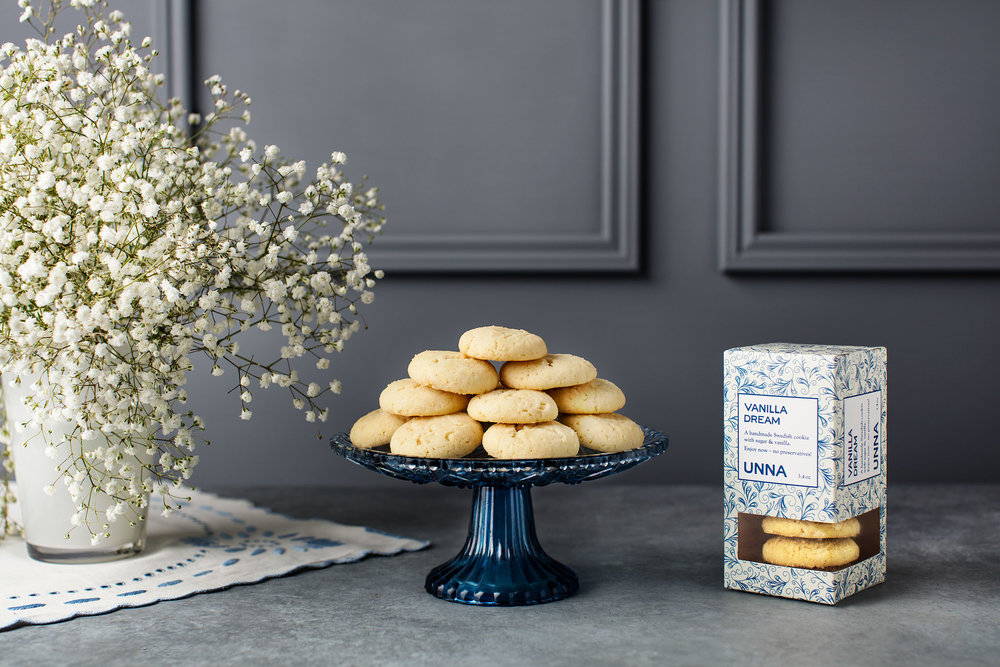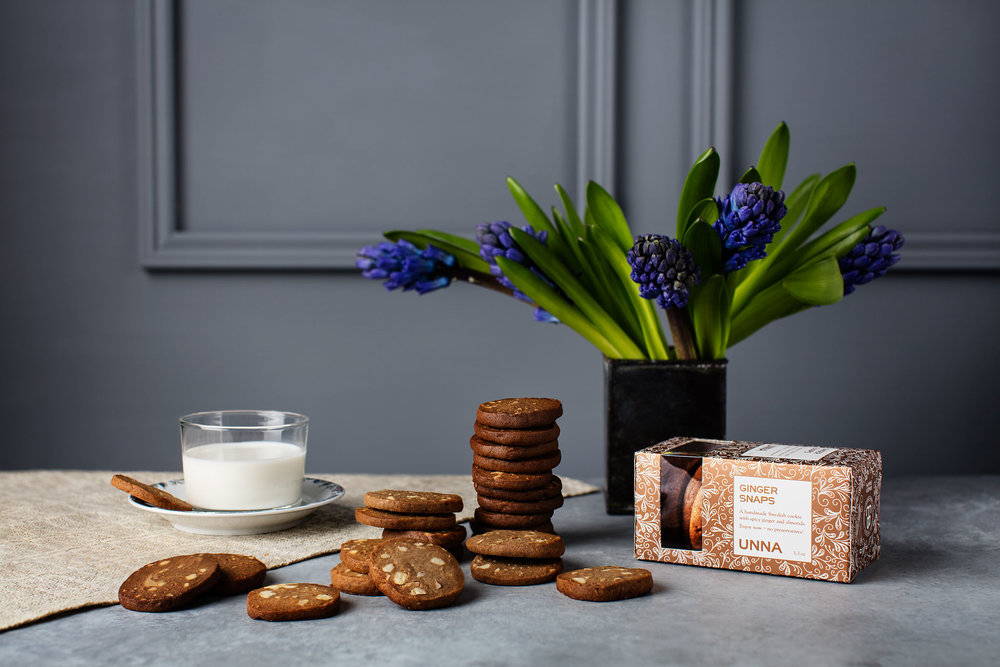 Cookie history
In Sweden a "kafferep" is a women's only social gathering known since the mid 1800's. Women enjoyed cookies, drank coffee and spent quality time together. The cookies were homemade and it was important to have a nice mix of cookies at a beautifully set table, preferably with a crocheted tablecloth, flowers and nice porcelain. However, the cookies were the centerpiece.
At the time, this was one of few activities where women could meet without men and children present. Here, women found something to be proud of and something to call their own. Some say this was part of the start of the Swedish women's rights movement in the early 1900's. The kafferep was the beginning of the "fika"- and café culture that thrives in Swedish homes and cafés today. Historically, the cookies were enjoyed with coffee but they are excellent for your afternoon tea, to pair with wine or champagne and of course with a glass of milk.