West Loop Salumi

West Loop Salumi opened in 2013 as Illinois' first USDA salumeria. Salumiere Greg Laketek trained in Italy under the famous Massimo Spigaroli only to keep to his Italian roots and the salumi traditions. West Loop Salumi dedicates itself to the West Loop neighborhood, where it resides in Chicago. Using old world Italian meat curing traditions and recipes gives West Loop Salumi a unique niche to the American salumi and charcuterie industry. They pride themselves on the quality of their ingredients, casings, procedures, and especially the quality of their meat.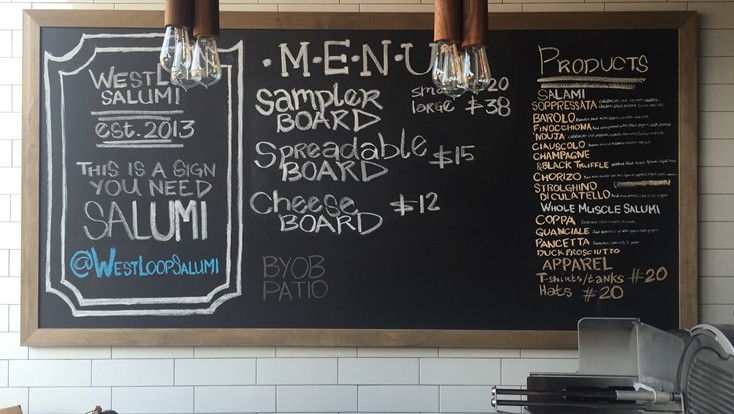 History
With Production beginning in the second quarter of 2013, West Loop Salumi was the first USDA certified cured meat facility in Illinois. West Loop Salumi had started with a team of two and gradually moved up to 4 employees by 2015.
Lacking advertising, signage or even a visible address, they relied on their growing reputation by word-of-mouth. This also helped West Loop Salumi grow at a steady pace according to their capabilities. Some of West Loop Salumi's national recognition and accolades include: 
Official James Beard Artisan for Chicago 2015
Individual Processors (Cover Page): Top 100 Processors in America 2015
Food & Wine Aug 2015: 10 Objects of Our Obsession
Forbes 30 under 30 2015: Food & Wine
Zagat 30 under 30 2014: Rockstars redefining the industry
Starchefs Rising star Artisan winner 2015 (received once every decade)
Vice Media Ketel One: Modern Craftsmen Gregory Laketek
Newcity The Big heat: Chicago's Food and Drink top 50 players of 2014 and 2015
Zagat: 11 Chicago food artisans to watch
Daily Candy Best restaurants Chicago 2013 (They're not a restaurant)
Inside Hook Best 9 things of 2013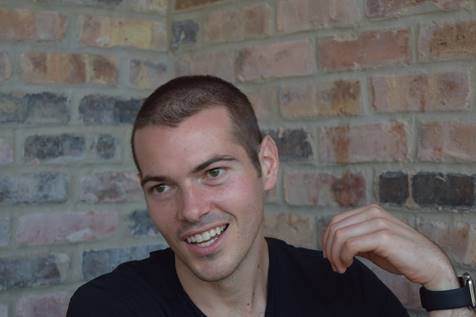 FOUNDER
CEO and Founder Greg Laketek spent summers with family in Italy. His earliest memories are of his grandfather taking him to friends' farms to eat cheese, salumi, bread, and wine. When Laketek took a brief off-ramp into the world of corporate consulting as an adult, it was just a technicality, a sideways route to a deeper culinary calling. 
Back in the States, Laketek graduated from the University of Kansas, using his business degree to start a consulting company. Warm Italian summer days still glowing in his heart, a restlessness kicked in, and Laketek found his daily office life less and less fulfilling.
Laketek enrolled in culinary school, still unsure what his next step would be. It was only when he and a friend began discussing the lack of quality charcuterie in Chicago that the light bulb finally went off.
Once it went off, Laketek was all in — even seeking out the renowned Massimo Spigaroli for a never-been-done internship at his salumeria. Working alongside Spigaroli at Antica Corte Pallavicina (which also houses two Michelin-rated restaurants), Laketek learned the art of salumi.
Four years later, in April of 2013, Laketek was back in Chicago, ready to open the doors of West Loop Salumi — the first USDA-certified salumeria in the city, serving clients, including Grant Achatz, Jose Garces, Tom Colicchio, and Eataly.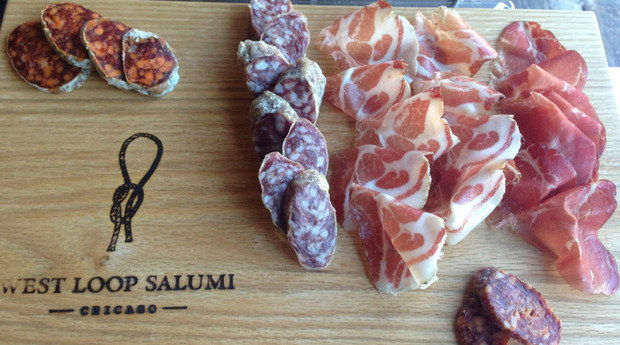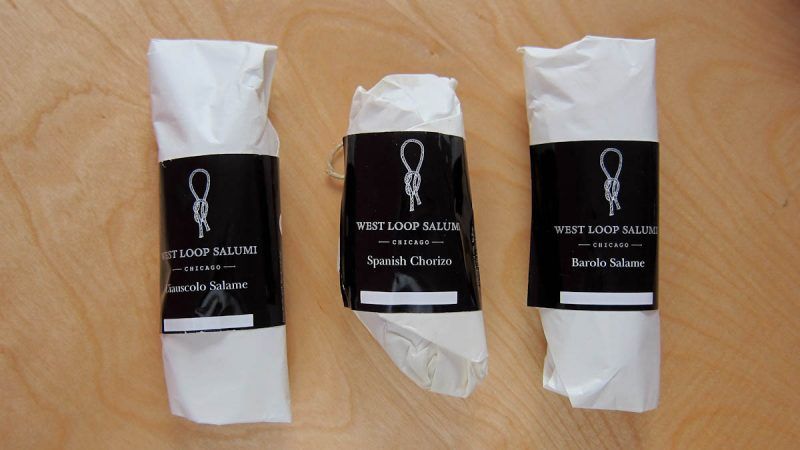 Also featured in American Airline's Departures Magazine in 2014, MasterChef Cook Book, 1,000 Foods to Eat Before you Die, ABC 7 Chicago Hungry Hound, WCIU Chicago Good Morning News, and multiple features in Michigan Ave, Chicago Tribune, Chicago Sun-times, Edible Magazine, Details Magazine & Harvard Business Review.
Some of West Loop Salumi's most renown clients include: Grant Achatz-Alinea, Next Restaurant, Jose Anderes-Bazaar at the SLS Las Vegas, Daniel Boulud Restaurants NYC, Tom Douglas-Home Remedy Market Seattle, Jose Garces Restaurants, Loews Hotels, Moet Hennessy-Krug, Dom Perignon, Veuve Cliquot, Numanthia, Waldorf Astoria-Boca Resort, Four Seasons, Ritz Carlton, Hyatt Tom Colicchio, BeachCraft Hilton Miami, The Nomad Hotel NYC, Eataly Chicago/NYC, Virgin Hotel, W Hotel and more.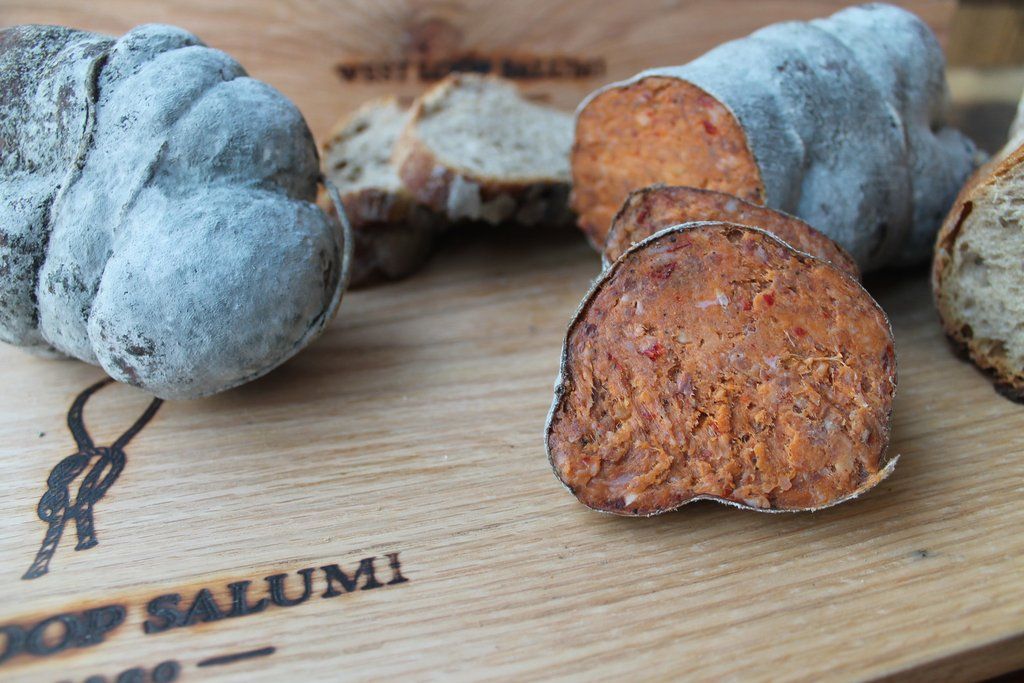 Handling & Storage: Traditional Italian salami is very different than most salami purchased in North America. The texture is not as firm and should be cut thick at an angle, please enjoy! Ideal storage conditions would be to hang your salami outside of the packaging and let it breathe for a good 30 min.
Preparation for serving:
Make a small slit along the bias of the salame and remove the casing up to how far you would like to slice. If slicing salami, slice 1/4" slices at an angle to deliver the perfect flavor and texture. 
If slicing a whole muscle piece, a slicer on the thinnest setting would be ideal. If you do not have access to a slicer, slice as thin as possible.
When applicable, the skin should be discarded before slicing. This applies to Guanciale and Pancetta.
Storage once open: Place in a plastic or foodsaver bag and store in refrigerator.